What would you do for your neighbors? — Your Weekly Reflection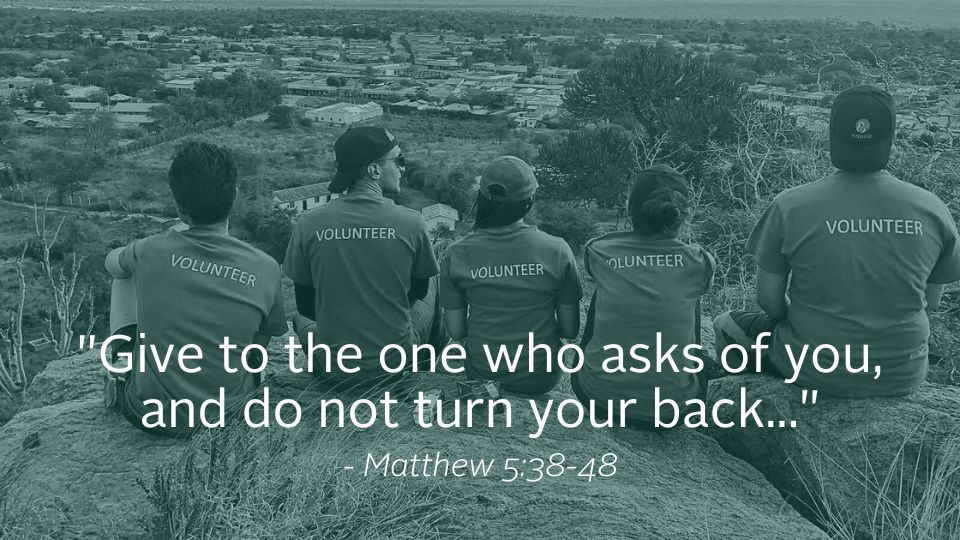 Subscribe to CMMB Weekly Reflection podcast on Apple podcasts and Spotify — and please leave us a rating and review. Sign up here to receive reflections straight to your inbox.
---
In today's Gospel, Jesus teaches that we are all neighbors, never strangers, and called to community in Christ.  
So who are our neighbors? Maybe we think about neighbors as the family next door, the older gentleman down the block, or even the single mother we sometimes see at the local market. If a neighbor asks for help, are we willing to lend a hand? 
And what about the stranger? According to St. Mark, Jesus says, "Should anyone press you into service for one mile, go two miles. Give to the one who asks of you, and do not turn your back on the one who wants to borrow."  
What's more, Jesus calls on us to love those we disagree with and share prayers for those who have wronged us. Why? Because the sun will rise on both the good and the bad, and rain will fall on the just and the unjust. Let's not forget that we are all one in the eyes of God.  
At CMMB, inspired by our faith, there is no limit to how far we will go to help our neighbors, both near and far. Right now, more than a week after a devastating earthquake took the lives of over 40,000 people, our neighbors in Syria and Turkey, although they may seem like strangers to us, are still in desperate need of help.   
Health workers there are in urgent need of medicines, medical supplies, and trauma items to treat the injured and provide life-saving surgeries. And that's not all. Our neighbors in Syria and Turkey who've lost so much are living without even the most basic of hygiene items, like soap and sanitizers. Thanks to people like you, who share our beliefs, CMMB is preparing emergency airlifts that will include absolutely essential medicines and supplies to be delivered by our trusted partners on the ground. 
No one should feel forgotten or alone during an emergency like this, especially while the need is still so great. Thank you for answering the call to help us be there for our neighbors facing crisis in Syria, Turkey, and around the world. And we welcome your continued support. Click here to learn more about how you can show our neighbors that they are beloved—and never forgotten.