Download your FREE 2023 Lent Calendar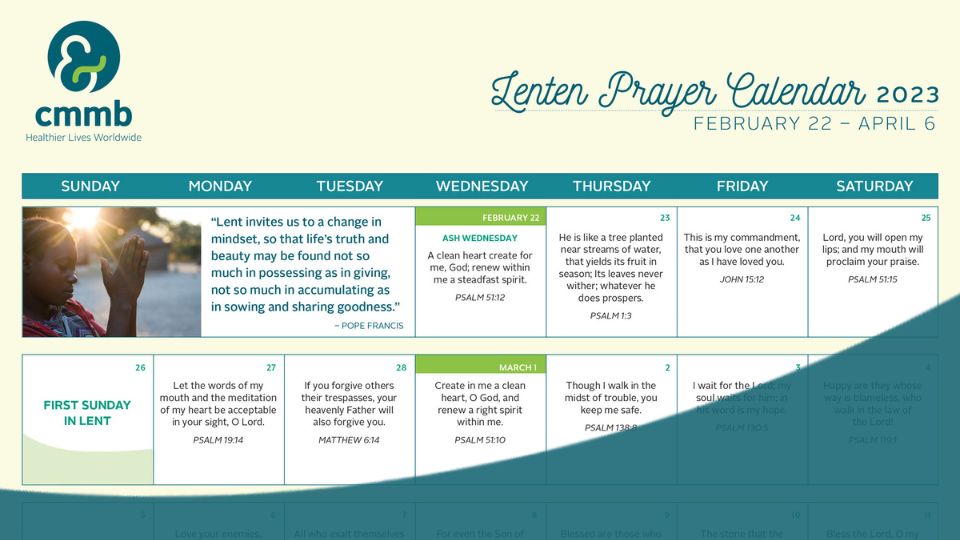 Download Your FREE 2023 Lent Calendar
Submit this form to receive this year's inspirational Lent calendar!
Your Journey to Easter
Lent is a season of prayer, fasting, and almsgiving that begins on Ash Wednesday and ends at sundown on Holy Thursday. It's a period of preparation to celebrate the Lord's Resurrection at Easter. During Lent, we seek the Lord in prayer by reading scripture, fasting, and giving alms.
Life is a journey—and so is faith. Like Jesus' time in the desert, the season of Lent is just the beginning of a journey. We created this Lenten calendar—filled with beautiful reflections and important reminders—to guide you as you make your way toward the joy and hope of Easter.