Ask Yourself: What More Can I Do?—Weekly Reflection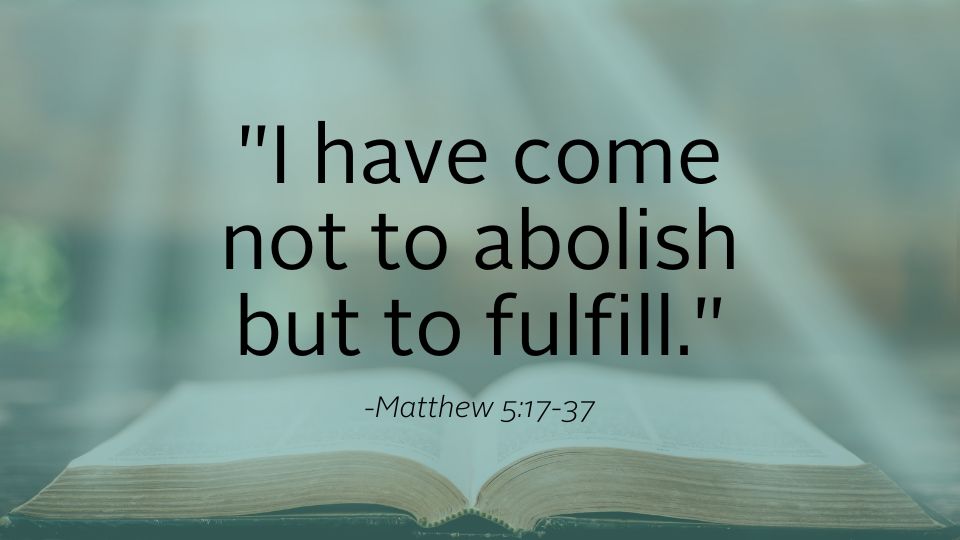 Subscribe to CMMB Weekly Reflection podcast on Apple podcasts and Spotify — and please leave us a rating and review. Sign up here to receive reflections straight to your inbox.
---
It's hard to truly imagine the reality for people in Syria and Turkey following the catastrophic earthquake. We share this reflection in dedication to our brothers and sisters there—those who lost their lives, and those courageously moving forward under the burden of great loss.
Right now, you might be asking, "What can I do? How can I help?"
Throughout the Bible, Jesus leads us by example. He perseveres through struggles, compassionately cares for the sick, and selflessly gives. In today's Gospel, He tells us how He is fulfilling the laws of the prophets—and how we can do the same.
Jesus says, "Do not think that I have come to abolish the law or the prophets. I have come not to abolish but to fulfill."
Jesus is challenging us to go above and beyond what is expected of us. He explains, "Again you have heard that it was said to your ancestors, 'Do not take a false oath, but make good to the Lord all that you vow.' But I say to you, do not swear at all."
For many of us, the tragedy in Syria and Turkey is unfolding nearly half a world away. But as fellow mothers and fathers or sons and daughters, the heartbreak is palpable. As you reflect on how you might be able to help, consider Jesus' message and go beyond what you think you can do, to what we're all called to do.
Share another prayer or positive thought. Give an extra dollar if you can. These actions will go a long way to show our suffering neighbors that they are not alone.
At CMMB, we've been working with local, on-the-ground partners since the earthquake took place. We are determining the greatest needs so we can deliver airlifted emergency medicines and medical supplies to the people who need them most. Over the past week, our partners have done so much for injured and the lost—and they will not stop. We are grateful to be prepared—thanks to you—to support them with crucial medical supplies for as long as they need. You can learn more about CMMB's emergency relief and how to help by clicking here.