Let Your Light Shine, and More—Your Weekly Reflection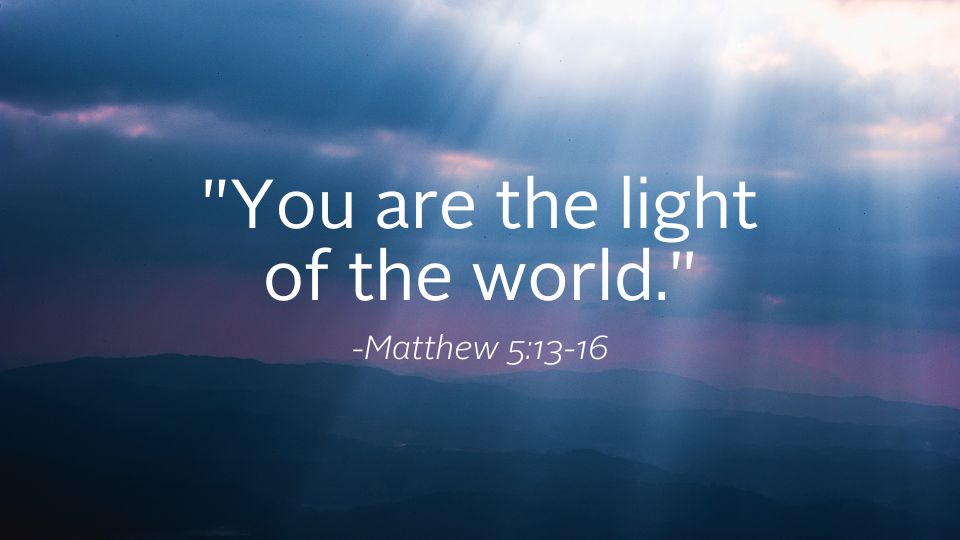 Subscribe to CMMB Weekly Reflection podcast on Apple podcasts and Spotify — and please leave us a rating and review. Sign up here to receive reflections straight to your inbox.
---
Salt and light. We rely on these two essential elements every day. Salt is often called the flavor of life, enhancing our experience of nourishment. In healthy amounts, salt even helps our bodies to function. And light? It wakes us up at the start of each new morning and brightens the darkness in our lives and our world.
In today's Gospel, Jesus tells us to be the salt of the earth and the light of the world. In other words, we are called to make ourselves of value to others in the most essential ways.
Jesus says, "You are the salt of the earth. But if salt loses its taste, with what can it be seasoned?" He later explains, "A city set on a mountain cannot be hidden. Nor do they light a lamp and then put it under a bushel basket; it is set on a lampstand, where it gives light to all in the house."
When we serve, we strive to shine our light for others and enhance their lives.
Firm in our faith and guided by our values, our caring CMMB staff continually work to enhance the impact of our life-changing work and shine our light brighter. And each year we do—all thanks to you.
Last year, we reached more than 1.7 million people with healthier lives. What does a healthier life look like? Here's just one example…
A healthier life looks like a CMMB-trained community health worker like Augustine journeying many miles to help a pregnant woman named Faith feel safe, supported, and prepared to welcome her baby into the light of the world. A healthier life looks like the bicycle you helped us provide so that this community health worker could reach that same mother faster and more frequently for follow-up maternal and newborn care, essential for healthier lives ahead.
There are many statistics we can point to that quantify the impact of your CMMB support—and behind every one is a story like Augustine's and Faith's. You can see some of the year's best by exploring our recently released 2022 Annual Report: Our Journey.
Thank you for not only believing in our mission but helping our light shine. As we begin a new week, we invite you to ask yourself: How can you let your own light burn brighter and your support go further? Working together in faith, there's no limit to how bright we can shine!