Our Legacy: HIV Health Champions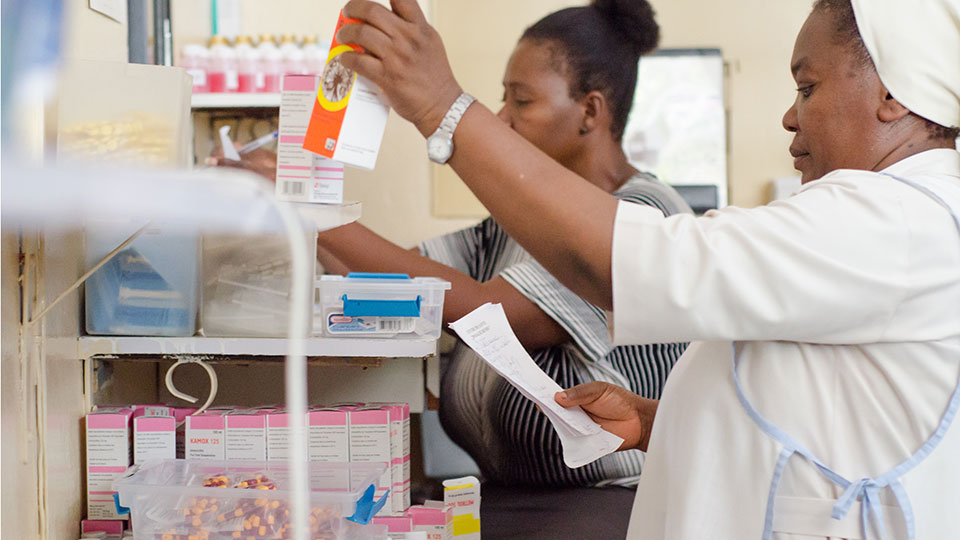 CMMB was one of the first faith-based organizations to partner with the U.S. President's Emergency Plan for AIDS Relief. PEPFAR, as it's known, is the program initiated by President George W. Bush to address the HIV pandemic back in 2003—a time when HIV meant near-certain death for too many. It represented the largest commitment ever made by any nation for an international health initiative dedicated to a single disease.   
At CMMB, we celebrate PEPFAR's 20 years of preventing and treating HIV—bringing hope and saving lives. Learn more from our Haiti country office director and HIV expert Dianne Jean-François, MD, MPH.
---
In her words: Dr. Dianne Jean-François
CMMB—HIV pioneer in Haiti
I am proud to have been a part of CMMB's work on HIV, right from the start. I was trained as a pediatrician, and I loved working with children and families. But it was frustrating to be able to help just one child, one family at a time. So I turned to public health.  
Never did I imagine how quickly my career would pivot to involve CMMB's critical work on HIV. 
In 2002, when I came to CMMB, we were already working as an early responder to the HIV epidemic. We quickly became part of the PEPFAR initiative. Our debut project in Haiti, one of PEPFAR's first, cut Haiti's HIV rate from 6% to 2.2%. Ever since, we've been hard at work helping people stay HIV free and treating those who are positive. In 2020, PEPFAR Haiti recognized CMMB as a high-performing partner. 
You have been with us every step of the way, and I'm grateful.
"Bringing hope to people living with HIV as a PEPFAR partner has been one of the most thrilling professional experiences of my life."
CMMB and the global PEPFAR movement
I'm also proud of the many ways our CMMB team has made big differences in peoples' lives around the world. 
We care for the vulnerable. We work with nurses, doctors, and community health workers to give them the knowledge and skills they need. We provide compassionate care to children orphaned or left vulnerable because of HIV—and in Zambia there are millions of them. We work to eliminate the stigma of HIV, because it stymies prevention. We've succeeded in developing multiple strategies—tapping boys as champions and university students as mentors—to help teen girls stay in school, safely removed from risky behaviors.  
In addition, we figured out how to run support groups that successfully encourage HIV patients to stick with their treatment. A simple, one-page "patient agreement" we created really works. We figured out in Zambia that involving men in family health decisions was a powerful way to get things done. (We got way more pregnant women to come in for HIV testing when men thought it was their idea!) Many other organizations figured this out, too, but we were one of the first. Small, smart innovations like these—made across PEPFAR—is why HIV today is more a chronic disease than the death sentence it was at PEPFAR's inception.  
And we've done all this in remote areas, sometimes in the face of crushing challenges: in Haiti, riots, kidnappings, and paralyzing unrest; in South Sudan, armed conflict, with clinics vandalized, equipment looted, and patients afraid to travel.
Recognizing partners, thanking our CMMB family
Throughout our HIV response, we are joined by tens of thousands of other organizations globally, some smaller than CMMB and some vastly larger—all led by PEPFAR. It is brilliant, dedicated company, indeed. And I am profoundly grateful that CMMB—and you, our CMMB family—have all been a part of it.