Our Global Family: For the Good of All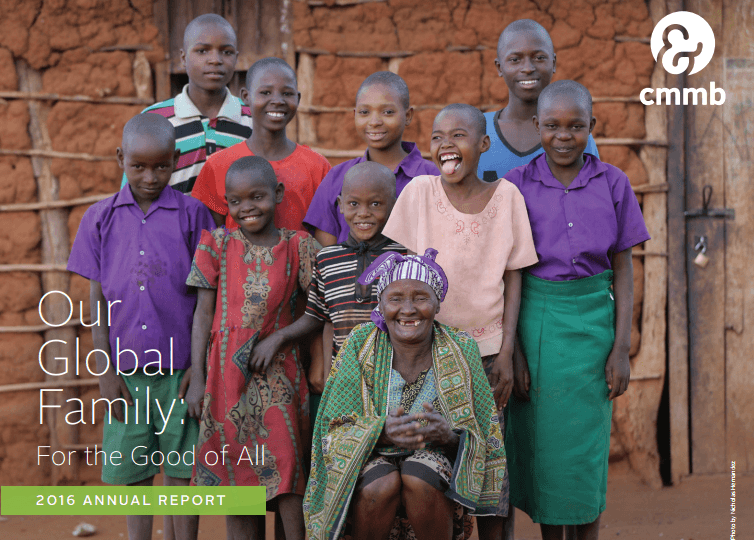 Dear friends,
We're excited to share with you our 2016 Annual Report, Our Global Family: For the Good of All.
The title of this year's annual report was inspired by our global family, which includes the women and children we serve, field staff, community health workers, volunteers, medical personnel, donors, and our many partners. As a family, we can learn so much from one another about respect, dignity, and love. I'm proud of CMMB's (CATHOLIC MEDICAL MISSION BOARD) family and our many accomplishments highlighted in this report.
I'd like to share some highlights: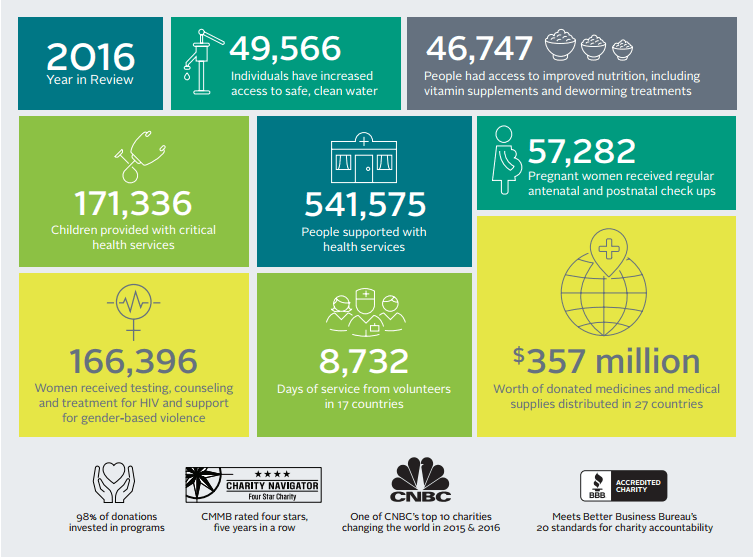 Each day, I continue to be inspired by the women, children, and communities we serve. Meeting them in the field, I'm always touched by the courage of people who have so little yet sacrifice so much for the well-being of their families. On behalf of the CMMB family, thank you for your continued support and deep commitment to our mission. We're blessed because you are a part of our extended family of people who genuinely care about the poor.
In faith and friendship,

Bruce Wilkinson, President and CEO