Hunger and Health in Mwandi
By Brighton Gondwe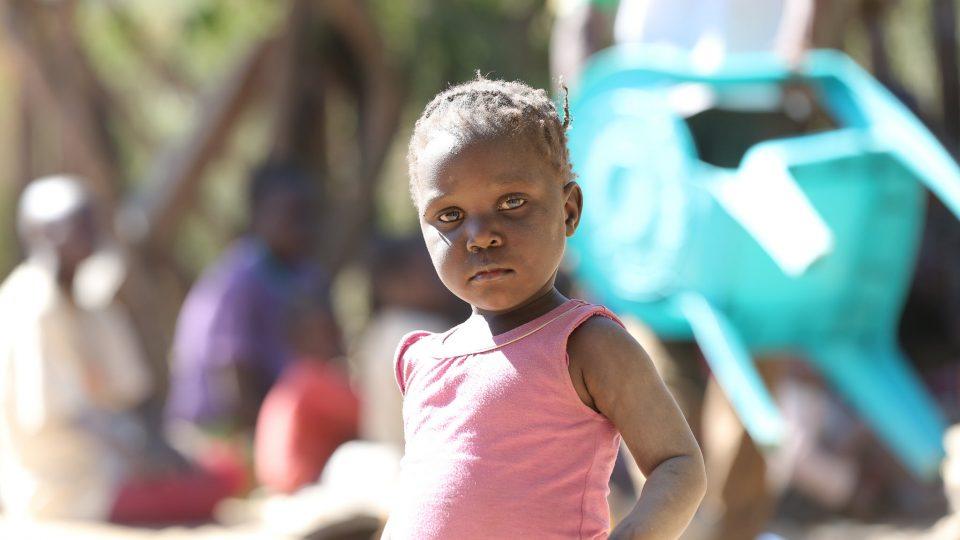 Brighton Gondwe is the nutritionist at Mwandi Mission Hospital, a partner health facility within CMMB's CHAMPS zone in Zambia. We asked Brighton about the impact of food insecurity on the health and well-being of local women and children.
---
Food insecurity is quite a big issue in Mwandi Village and the outlying community. Most of the people are subsistence farmers, growing or fishing just enough to survive. There is a lot of poverty and family vulnerability here, and food insecurity is a factor contributing to many health problems. We define food insecurity as a situation where a household does not have access to adequate food to take them through the normal meals that a family should have each day. It also takes into consideration the quality of food, and adequate nutrition.
Food insecurity in Mwandi is linked to local harvest, and recent droughts have impacted the amount of food produced. Nshima is a staple food in Mwandi and throughout Zambia. It is basically a very thick porridge made from finely ground corn meal, called mealie meal. Families also eat cassava and other indigenous vegetables. Those who live close to the Zambezi River may fish. The HIV/AIDS epidemic in Mwandi also contributes to food insecurity because people who are sick generally have less energy, and are less able to work and farm. We see situations where a patients is so sick that he or she can hardly work, they aren't earning, and so they do not have food to eat.
At Mwandi Mission Hospital, we see the effects of food insecurity starting in early childhood. We know that if a young child lacks good nutrition, their growth and physical and mental development will be affected. Infants in Mwandi are breast fed and we know that mothers will do whatever they can to find food for their babies. We see the first signs of malnutrition when babies are weaned off the breast and eat solid food with the family. Unfortunately, if the family doesn't have enough to eat, malnutrition will set in. We see children who drop out of school because their parents have to choose between paying school fees or buying food. Food insecurity contributes to low education levels in the community.
Food insecurity also affects the health of pregnant women. Lack of food and poor nutrition are contributing factors to low birth weights. In this poor community, pregnant women are very vulnerable, and pregnant teenagers are especially vulnerable. During pregnancy, these women really can't farm, they have difficulty finding work, so it is hard for them to get enough to eat. Pregnancy becomes a burden for these poor women and girls.
At Mwandi Mission Hospital, the worst malnutrition is seen in adult patients, especially those with HIV/AIDS. Currently we are running a program at the hospital where we give patients a portion of beans to take home to support their nutrition, and we expect to see a small improvement in their nutritional status when they come back for follow up. However, in the family setting, it becomes very difficult to individualize food. The portion of beans we send home to support the nutrition of a single patient misses the bigger problem of a hungry family.  The portion of beans meant to feed an individual for several days, is eaten by the whole family in one day. It may be their only meal.
Empowering households is the solution to reducing levels of malnutrition and food insecurity in Mwandi. By linking nutritional support within the health sector with agricultural programs, we can empower families. Sustainable nutrition is possible when families are able to cultivate crops that are disease and drought resistant, and highly nutritious. When we send a patient home with a bag of beans, they eat for one day. Food insecurity remains. If we can empower a community with sustainable solutions including farming and animal husbandry programs, we will be providing long term help and a solution.