If the Truth is Present, You Will Find It – Your Weekly Reflection from CMMB
By CMMB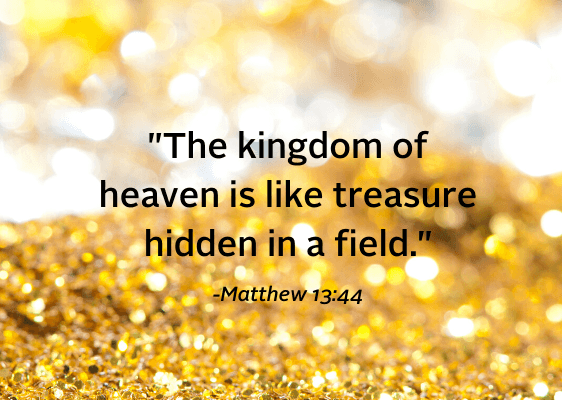 Today's reading concludes the 14th Chapter of Matthew's Gospel and leaves us with three additional parables to guide our faith.
The first two speak of the Kingdom of Heaven and its value. In one story, a man discovers a pearl hidden deep within a field. He returns it to its hiding spot and sells everything he has to purchase the field. In a similar story, we're introduced to a merchant in search of precious pearls. When he finds one, he sells all that he owns to buy it. Through these actions we learn that, like the pearls, the Kingdom of Heaven is worth choosing over everything else.
The final parable relates the Kingdom of Heaven to a fishing net. A fisherman plunges his net into ocean waters. When he retrieves it, good fish are placed in baskets and bad ones are thrown away—just as those of faith will be identified come judgment day.
Though the third parable stands alone, all three characters are confronted with a choice: Two men between their possessions and a pearl and one merchant between the good and the bad.
While these parables teach us the importance of making the right choices, we know that sometimes people lose their way.
Bishop Eduardo Hiiboro Kussala is the Catholic bishop of the Tombura-Yambio diocese in South Sudan. Since the nation fell back into violent conflict, Bishop Kussala has been a fervent advocate for peace. In his young country, he's watched community leaders, political figures, and children too young to understand make the wrong choices—sometimes out of hate but often out of fear. Yet, he has never stopped believing in the people of South Sudan.
As we use this reading to reflect on moments where we too might have lost site of what's right, we leave you with the powerful words of Bishop Kussala. He believes that if the truth is present, we will find it:
I believe that when you know the truth, when you know deep down that something is right, you eventually choose the truth. That is what I told my church and the people who were helping me pave the way for peace.
In grace and peace,

Bruce Wilkinson
President & CEO, CMMB