In Unity There Is Strength — Your Weekly Reflection from CMMB
By CMMB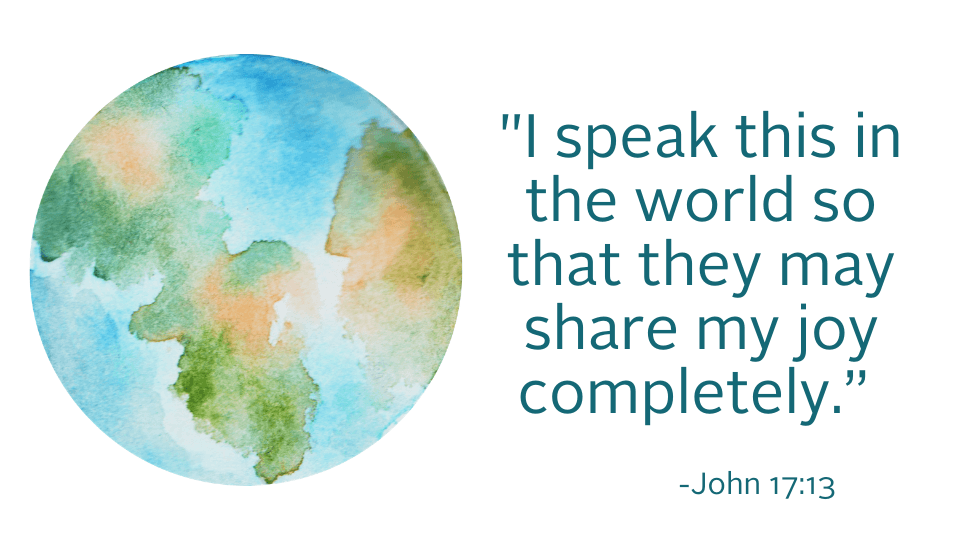 Subscribe to CMMB Weekly Reflection podcast on Apple podcasts and Spotify — and please leave us a rating and review. Sign up here to receive reflections straight to your inbox.
Today's reading comes from chapter 17 of John's Gospel and concludes with Jesus' arrival at the garden and his arrest. Throughout the entire chapter, we find Jesus in prayer.
Jesus prays, "And now I will no longer be in the world, but they are in the world, while I am coming to you. Holy Father, keep them in your name that you have given me, so that they may be one just as we are."
Through these words Jesus emphasizes the unity between the disciples, the Father, and himself. Themes of unity, good vs. evil, and salvation continue throughout the prayer. But the theme that we would like to focus on today is strength in unity.
After Jesus' departure, his disciples continue to spread his teachings. They face rejection along the way, but there is strength in unity with Jesus—and they persevere.
At CMMB, we know the importance of unity. We unite with partners around the world to inspire change. We unite with volunteers to see that change through. But most importantly, we unite with communities to lay the groundwork for sustainable, generational change—the cornerstone of our Children and Mothers Partnerships program (CHAMPS).
One of the many ways we are laying that groundwork is by uniting the women we serve through economic empowerment initiatives. Programs like Mother's Clubs and Village savings and lending associations (VSLAs) teach mothers the fundamentals of finance and entrepreneurial skills.
Through VSLAs women are loaned money based on their collective savings. But the success of the program is based on the unity and trust of the group. Members create the rules and must support, trust, and empower one another to follow them as they participate in a cycle of saving and lending.
Through the power of unity, we're seeing dreams come true. We will conclude this week's reflection with Estapha's story.
After participating in a Mother's Group, Estapha received a loan from a related neighborhood savings group and started selling candy and snacks near a local gathering place. She is now able to provide for her family and can save for a brighter future.
"A steady income has changed my life," said Estapha.
Let us thank Jesus for the unity in our lives—unity with Christ, but also with those who support, inspire, and encourage us every day. If you would like to learn more about our economic empowerment programs, you can do so by clicking HERE.
In grace and peace,
CMMB