On World Refugee Day, Put Peace First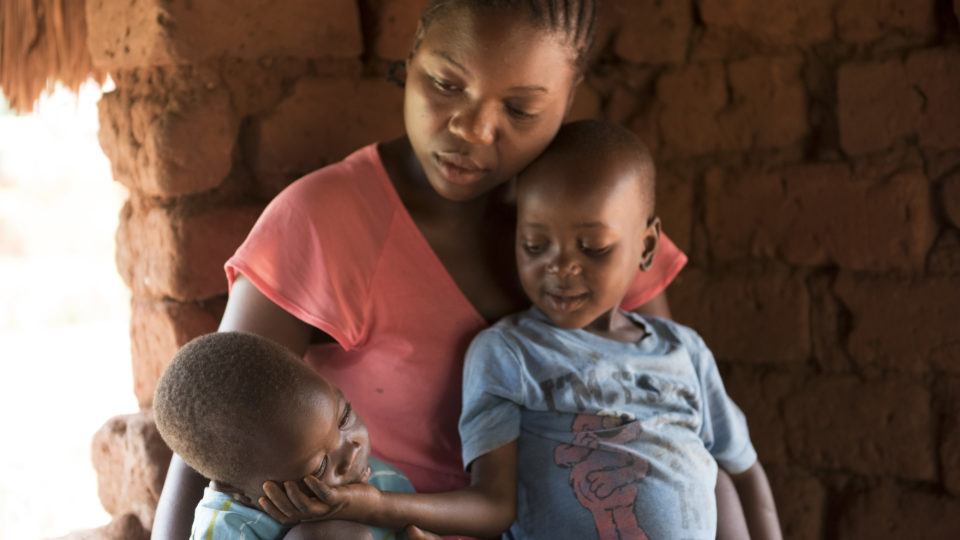 An Interview with Bishop Edwardo Hiboro in South Sudan
On June 20 we recognize World Refugee Day in light of the 68 million refugees and internally displaced people (IDPs) around the world. It is a day to reflect on the challenges and devastation that refugees face on a daily basis. Yet, for most of us, the experience of a refugee is completely disconnected from any experience we will ever have to face.
In the West, some problems (for most people) have easy solutions. Hungry? A few taps on your phone and a hot meal is on the way. Sick? Usually a stop at the pharmacy or doctor will lead you to better health. Scared? There's your family, friends, church, and community to support you. In South Sudan, there are no such easy solutions.
Communities that were once full of life are now ghost towns. The reason? An ongoing civil war between rebel groups and government forces. Because of violence, entire communities have had no choice but to pack up (only what they're able to carry), and flee. Today, over 7,000 refugees have found a haven in one of the few places they are welcome – the Rimenze Catholic Church. Still, even in safety, the conditions these refugees face (many of whom are women and young children) are hard for most to imagine. Ongoing famine, violence, and preventable illness are everyday realities for families living in refugee camps.
For many, the church in Rimenze is within sight of their homes. Still, they don't return. They can't return.  The road between Yambio and Rimenze has become a hub for rebel attacks, as deteriorating roads have increased travel time. Increased rebel activity triggers government response, which is often violent and targeted towards displaced communities. Despite being forced out of their homes, the government identifies refugees as rebel supporters. These are just a few of the realities that make our work at the Rimenze Catholic Church so important.
This being said, interventions like famine relief and expanded access to healthcare only address the effects of displacement. On this year's World Refugee Day we must move beyond that- to the actual causes. For guidance, we look to Bishop Edwardo Hiboro, a respected, community leader who gives life to CMMB's support in Rimenze. Today, we reflect in solidarity #WithRefugees, and share Bishop Hiboro's plea for peace.
---
Peace is the Key
Bishop Hiboro is the Catholic bishop of the Tombura-Yambio Diocese in the southwestern region of South Sudan, near the border with the Democratic Republic of Congo. As he puts it, peace is the key, saying, "We definitely need peace and then when we have peace then we need basic things. For the people living here, war is all they have ever known."
South Sudan has been devastated by a civil war that started in 2013 – the results of which are far reaching.
Bishop Hiboro believes the end of the war is the only way to finally get people home again, explaining, "The best way to bring development into this country, to bring progress in this country is to stop the fighting, to end the peoples' unnecessary struggle and this senseless confrontation, and choose the path of peace."
As one who has lived through it, Bishop Hiboro is no stranger to the effects of this war. His primary concern is the cascading effect it has had on his parishioners who are now refugees.
Violence across South Sudan displaced an additional 70,000 people in May, increasing the total number of displaced people to nearly 4 million, including 2 million IDPs and nearly 2 million refugees in neighboring countries. – USAID, 2017
The Bishop says, "I have 22 parishes, each of which has about 10,000 people, and I know that nine have been displaced."
When there are that many people forced from their homes, the goal becomes feeding and protecting them. In South Sudan, it is difficult to get that amount of food quickly. Bishop Hiboro knows this first hand. He tells our team, "People need to be able to grow food for themselves and then with surplus to help others around them."
It should come as no surprise that the displaced are usually the most vulnerable to raids and radicalization from local militant groups. Bishop Hiboro explains solemnly,"We have huge numbers of children – some of whom are orphans being cared for by relatives or in some cases strangers – they are not able to go to school and we have elderly people who are not able to work. They surely need a lot of support." He also mentions education, which due to the ongoing instability has declined drastically across the country.
He goes on to share, "So many young people are there without education and so they are encouraged to go into rebellion. Peace is paramount and then we need to engage the young people." It is not hard to see how the cascading effect of war driving people from their homes, combined with the lack of education and resources paints a harrowing picture for life in this country.
In this confluence of issues, how can an organization or individual help? Bishop Hiboro says the first thing is to avoid complacency. He encourages those abroad to not lose faith, saying, "They speak like they are tired of South Sudan: 'We have been supporting this country and nothing much is coming out.'" He goes into detail that to locals—this sense that South Sudan is a "lost cause"—engenders a sense of laziness, anger, frustration, and negativity in the community. Those emotions only fuel dissension and ultimately go against the grain of how to fix South Sudan.
With all these problems and no easy solutions, how do we look towards a future that brings hope and change?
Bishop Hiboro puts it rather simply, saying, "We are aware of many nations in the world that have been ravaged by war, by violence but they never, ever gave up. The best way to bring development into this country, to bring progress in this country is to give up the fighting, to give up on their unnecessary struggle, senseless confrontation and choose the path of peace."
We don't know about you, but we are certainly convinced.
CMMB has worked in South Sudan since 2009 and actively works there today.