What's Life Like for the Refugees in South Sudan?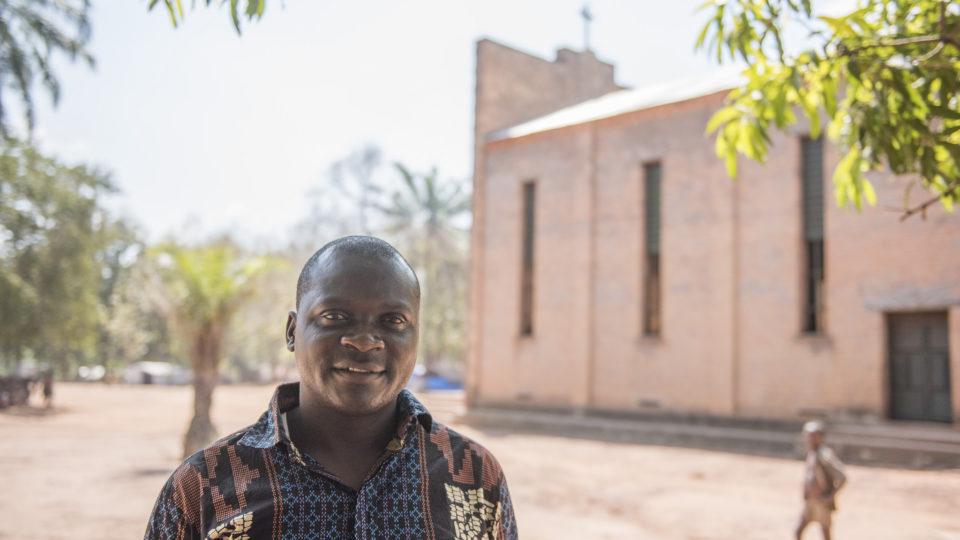 The church is a sacred place where people come not only to pray and worship, but also to meet with other believers. In these meetings people receive and give encouragement, support, and service to one another.
In South Sudan, church grounds seem less like a place of worship and more like a sanctuary from the world beyond the campground borders. The country has been ravaged by civil war since 2013, with churches being transformed into safe havens for internally displaced persons (IDPs). Rimenze Catholic Church on the border of the Democratic Republic of Congo is one such example. It currently hosts over 7,000 IDPs on its premises – including pregnant women and young children.
We recently had the chance to speak with Father Victor Babie, a parish priest at Rimenze Catholic Church. Here in his own words, he describes what he sees, feels, and hopes for these people.
What he sees:
"The people you see here came and found me here and I welcomed them. They started coming on December 31, 2016 and more came in January this year." Father Victor Babie describes how he first started the camp at Rimenze Catholic Church out of necessity.
"There was an attack on the 28th of December back in 2016 by rebels and the government retaliated. On that day 36 people were killed including members of our apostolic groups here and the choir members. We buried four of them here."
After that attack, the government forces asked locals to leave nearby villages and congregate on the church grounds. Today, those people still remain in the church.
"Life here is very difficult" Father Victor begins, "at least the health facility is. We thank CMMB for their support of this facility because it is really helping people." However, the everyday trials don't end there. The women cannot go far for firewood because of fear. People are hungry, water supply is also very limited. What people tried to plant not far from here didn't succeed because we got very little rainfall last year."
What he feels:
"The health facility has not been adequate. It is small and there are few trained health personnel. CMMB is increasing the number of staff."
Father Victor says the health program is critical to help prevent the spread of infection, to cure disease, and to treat the sick and wounded. CMMB recently announced the groundbreaking of a larger facility to accommodate the larger camp.
Father Victor Babie credits CMMB with saving children's lives. "I have seen many mothers who would have otherwise had a bad birth but because of CMMB, they delivered very well."
What he hopes:
The health program has provided some light in the darkness. "We have hope that if someone falls sick, they will receive the care they need."
However, the future in South Sudan – the world's youngest country – is uncertain.
"Our future is not clear owing to the fact that there is no peace deal signed. There are still people in the bush carrying guns and the government is still pursuing them. I don't believe that you can find peace through the barrel of the gun."
Negotiations were planned between the South Sudanese government and local armed forces, but those have been cancelled.
The church has many functions. A place of worship, a place to meet others and share beliefs and ideas, and a place of sanctuary. In South Sudan,  for some, the church is the only option.
On April 23rdCrux published the article "As South Sudan war drags on, churches do their best to help displaced" featuring Father Victor Babie. Click here to read the full article.
CMMB has worked in South Sudan since 2009 and continues to do so today.