Amsterdam Doctor Making a Difference
By Erick Retzlaff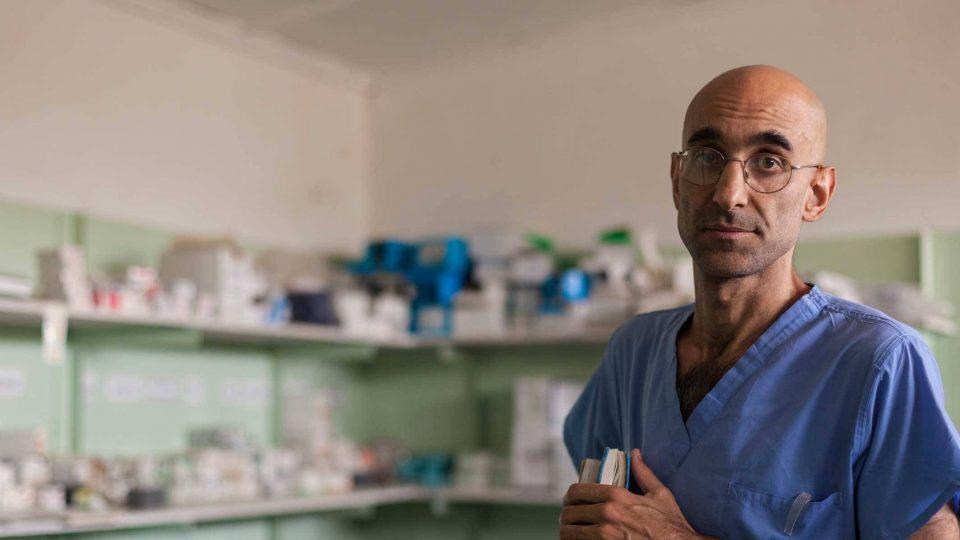 We are so pleased that the story of the Nuba people and the amazing work of long-term CMMB volunteer and 2017 Aurora Laureate, Dr. Tom Catena, are receiving so much coverage. This article first appeared in The Leader Herald on April 26th, 2018. It is copied here with permission and gratitude. Some photos from our library have been included. 
---
AMSTERDAM — The story of Dr. Tom Catena, a city native and medical missionary in war-torn central Sudan, who was named 2015 Time magazine's 100 most influential people in the world, will be shown at Emerald Cinemas, 136 Route 30, in Perth this weekend.
"The Heart of Nuba," a documentary that features the surgeon as the sole provider for a remote area in Africa, will be shown Friday through Sunday at 1, 4, 7 and 9 p.m., thanks to Lisa McCoy of Johnstown and the theater that is donating the showings.
McCoy learned about him from the African Mission Healthcare Foundation, which runs Mother of Mercy Hospital, the only hospital helping some one million people that Catena serves.
The Emerald Cinema's airing of the films is a fundraiser for the foundation, so the $12.50 matinee and $15 evening showings are donations. The foundation is sponsoring 18 students from Nuba to be educated as doctors, physician assistants, nurses, pharmacists, lab technicians and anesthetists.
"This is a chance for the residents of the great Amsterdam and Capital District area to see the amazing work of Dr. Tom Catena," McCoy said. "I am in awe of this man and what he has done and continues to do. I hope we are able to sell out each of these shows and send a message to Dr. Tom that his hometown has his back."
The film tells the story of Catena, who treats as many as 400 patients a day at the hospital in an area with indiscriminate bombings by the government of Omar Al-Bashir. Al-Bashir has been indicted by the International Criminal Court for allegedly directing a campaign of mass killing, rape, and pillage against civilians in Darfur.
Catena is the only physician and surgeon within 200 miles of the hospital, and in the mountains of Nuba, he deals with problems ranging from malnutrition and leprosy to wounds from the bombings. Besides his affiliation with the foundation, he is a lay missionary with the Catholic Medical Mission Board and a morning rosary is reportedly part of his daily routine.
The film is produced by Catena's Brown University classmate Ken Carlson with Maria Shriver as executive producer.
A 1982 graduate and salutatorian of Amsterdam High School, Catena received a bachelor's degree in mechanical engineer from Brown University in Rhode Island in 1986. He also excelled in football at the university, receiving Associated Press All-America honorable mention and all-Ivy League accolades.
He then entered Duke University School of Medicine on a Navy scholarship, did his internship at the Naval Medical Center in 1993 after graduating from Duke in 1992, and then served for four years as a Navy flight surgeon.
Catena did his residency in family medicine at Union Hospital in Indiana while also taking medical mission trips to Guyana and Honduras. He later became a medical missionary in Kenya, Nairobi and South Sudan before settling in the Nuba Mountains in 2008, where he helped found the hospital.
"I liked the challenge of going to a very remote part of the world and helping establish a hospital among people with virtually no access to health care," he said in a 2016 article on the National Collegiate Athletic Association website. "There is such a huge need here. Doctors take care of sick people, and there were lots of sick people here with no options for treatment."
Thank you to The Leader Herald for their coverage and for allowing us to share this piece with our CMMB family. 
---