Medical Donations Open Doors in the Philippines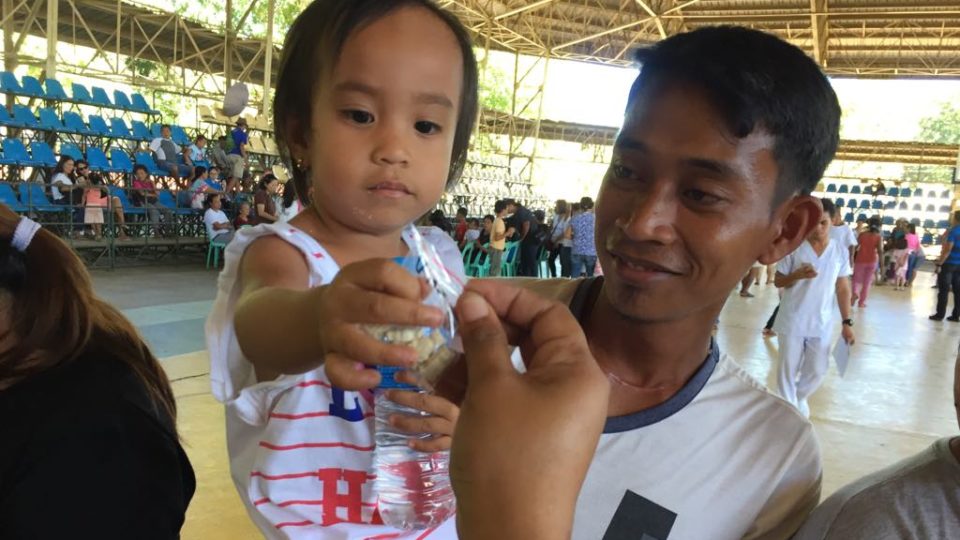 Here at CMMB, we are proud to serve women, children, and their communities around the world. We are also proud of the network of organizations that we partner with who provide medical donations to countries beyond where we have staff.
It is no secret that the challenges facing global health today have no easy fix. It is also no secret that no single organization has the capacity to fix global health alone. This is why CMMB places a huge emphasis on the power of collective impact. Through partnerships with individuals, communities, health systems, and other non-profits, CMMB strives for a future where every life is valued, and health and human dignity are shared by all.
We would like to share with you the story of a young man whose life was almost cut short. This man, Joshua is from a community in the Philippines. Despite the relative wealth of the country, there are large swaths of the population that are overlooked by investment and government services and people in them are often unable to receive any form of healthcare. While CMMB does not work directly in the Philippines, they partner with a number of organizations such as Times Square Church to deliver much-needed medical commodities through their Medical Donations Program.
Glenn Erickson is the CMMB Specialist for Medical Donations Program placement. Below he shares how CMMB's partnership with Times Square Church has helped to save the lives of individuals, not just in the countries where we operate but around the world.
---
If there is one thing that I've been blessed to witness after nearly a decade at CMMB, it's the power of collective impact. – Adrian Kerrigan, CMMB Senior Vice President of Partnerships
Times Square Church (TSC) is a non-profit organization based in New York City. One of the organization's longstanding programs organizes teams of volunteer medical professionals from the US to travel to developing nations and provide week-long health clinics. These pop-up clinics provide check-ups and dispense medicine to people who would otherwise have no access to care. Since 2001, CMMB has partnered with TSC through our Medical Donations Program to provide over $700,000 worth of medicine and medical supplies to support their medical outreach.
Every year, TSC organizes a mission team to travel to the Philippines. This past winter, they completed their annual trip to the country where they worked in a poor neighborhood on the outskirts of Manila. On this most recent trip, they served 602 patients, dispensed medicine to 457 individuals, distributed toothbrushes to 100 children, and provided eyeglasses to 145 individuals. It was also on this most recent trip that TSC volunteers learned Joshua's story.
When Joshua* came to the visit the group, it was not their first time seeing him. During their mission trip to Manila the year before, Joshua had attended and was seen by Dr. Malyn Genetia, a TSC volunteer. During her assessment, Dr. Malyn Genetia found something that concerned her. Joshua had a hard mass on his neck which unfortunately, the medical mission team did not have the resources to diagnose or treat in the remote setting. Dr. Malyn Genetia urged him to seek treatment elsewhere.
The following year, to the team's surprise, Joshua returned. He shared with the team that the mass on his neck had been diagnosed as thyroid cancer. It was only because of Dr. Malyn Genetia's referral, that he was able to receive early treatment. Joshua underwent surgery, and is now is in the process of recovery. The unfortunate reality is that had he not been seen by Dr. Malyn Genetia a year ago, his cancer would have likely gone undiagnosed.
Joshua's life was ultimately saved because he had the opportunity to receive care that normally he would not have access to. As a specialist for CMMB's Medical Donations Program, Joshua's story reminds me just how important collective impact is. Partnerships like this one between CMMB and TSC leverage the resources that we take for granted in the US and applies them in settings where they are a rare commodity.
This story serves as inspiration that our work has a tangible and measurable impact to those in need. However, this story is also a unique exception because most of the time people in situations like Joshua's do not receive the care they need.
CMMB's vision is that everyone receives the health support they need regardless of geography, race, religion, or class. Through our Medical Donations Program and other programs, CMMB achieves wide and effective impact, but the work is far from over.
*Joshua's name was changed in this post for privacy purposes