Partnering to Address the Lingering Impact of Two Health Crises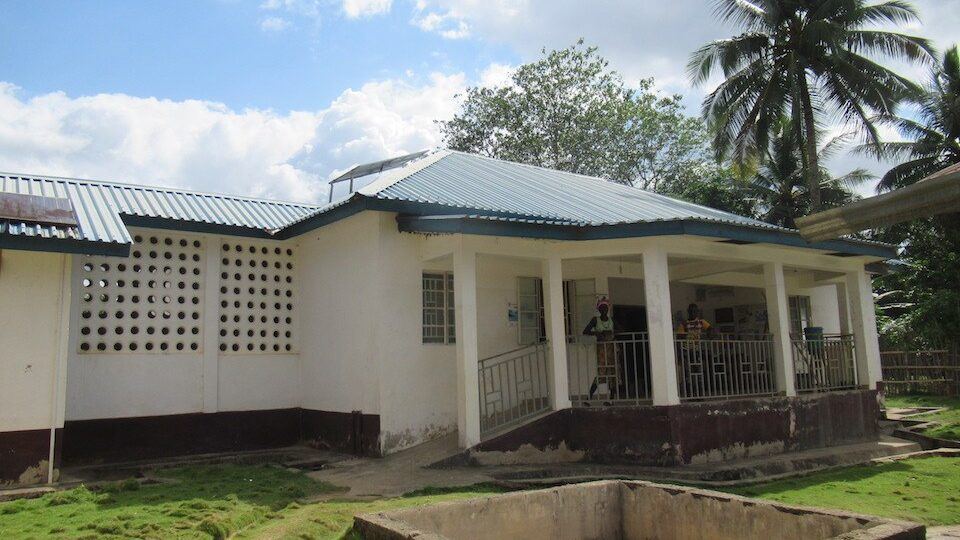 In March of 2020, when the COVID-19 outbreak was officially declared a pandemic, a unique fear gripped the globe. Most countries had no idea what the coming months or years would bring, and how life would be affected. Sierra Leone, however looked toward the future with a little more certainty, albeit a grim one. This was a population that had an epidemic in its very recent memory.
The Ebola Crisis
In 2014, Ebola tore through the West African nations of Guinea, Liberia, and Sierra Leone. The disease, which is less contagious but far more deadly than COVID-19, shut down these countries for nearly two years until the outbreak was declared over. By 2016, a total of 11,325 people died of the disease, nearly 4,000 of them in Sierra Leone alone.
When Sierra Leoneans, joined by a myriad of international NGOs and health experts, began to analyze the impact of the outbreak, they discovered that interruptions to regular health services had caused more deaths than Ebola itself. To avoid contagion people avoided regular checkups or treatment of new conditions. This resulted in a far greater impact on the health of the population than anyone had anticipated.
The interruption to health services would not be the only blow to the country. In the aftermath of the outbreak, news outlets around the world began publishing stories about millions of dollars for Ebola aid that had allegedly been diverted in the three West African nations. This shook donor confidence and ultimately resulted in the decrease of critically needed funding for a variety of development initiatives.
A New Threat
When the first case of COVID-19 was announced in Sierra Leone on March 31, 2020, President Julius Maada Bio quickly announced a year-long slew of emergency measures and restrictions. This time, however, the devastation never seemed to arrive. From April through November, the official case count remained below 50 per day. By December, many of the restrictions were lifted. However, this reversal did not mean that the country did not face misfortune in 2020.
Sierra Leone has some of the poorest health indicators of any country in the world. The average life expectancy sits at 49 for men and 51 for women. Rates of malaria, typhoid, cholera, and child mortality have stayed discouragingly high. Other factors, such as the importation of cheaper processed foods and the local production of palm oil, have driven the increase of new health conditions such as diabetes, which was once considered a disease only the wealthy could get.
The diseases killing Sierra Leoneans are predominantly preventable ones, caused by poverty. So, when the lockdowns were put in place, most of the citizens had to focus on how to keep their jobs and to put food on the table. At the same time, the economic impact of the lockdowns resulted in aid agencies having their funding cut and stretched, impacting programming for the world's poorest nations. For Sierra Leone, this was compounded yet again by the post-Ebola cuts to aid.
Addressing Critical Needs
The NGOs that are still operating in Sierra Leone have massive needs to address. An earlier CMMB blog described the work of the Rural Youth Development Organization, which CMMB supports with medical donations in partnership with the Bread and Water for Africa®. We have been lucky to be able to continue providing support to the critical work undertaken by the organization, and the stories that we receive continue to astound us:
Mafoir is forty years old, lives in Serabu community, and has four children. She has been struggling with her weight and high cholesterol for many years. Four months ago, she was prescribed Ezetimibe by a doctor at the Serabu Community Hospital. In April 2021, Mafoir visited the hospital and reported that after following a regular course treatment, she lost weight and was able to work and walk without any difficulty.
Joe Shiekie is 62 years old and the father of eight children. He lives in Balahun village a half day walk from the Taninahun Health Center, working as a blacksmith making agricultural tools. He was diagnosed with high blood pressure at the Serabu Community Hospital in 2019.
In 2021, Joe visited Taninnahun Health Center to seek treatment for exhaustion. The nurse advised him to return to Serabu Community Hospital to follow up on his treatment. At the Serabu Community Hospital, the doctor prescribed Joe Olmesartan Medomoxil to manage his high blood pressure and advised on some changes in diet and lifestyle that would drastically improve his health. Without medical donations, it is highly unlikely that a patient in such a remote setting would have access to a product like this.
As the world starts its emergence from the COVID-19 pandemic, it is important to remember the far-reaching consequences of such an event. Additionally, there are still hundreds of millions around the world for whom good health or stabile income had never been a guarantee. CMMB, along with partners like the Bread and Water for Africa® and the Rural Youth Development Organization, is working to make sure that patients have access to high quality medication and a chance to flourish.
---
Additional Resources