There is Possibility in Faith — Your Weekly Reflection from CMMB
By CMMB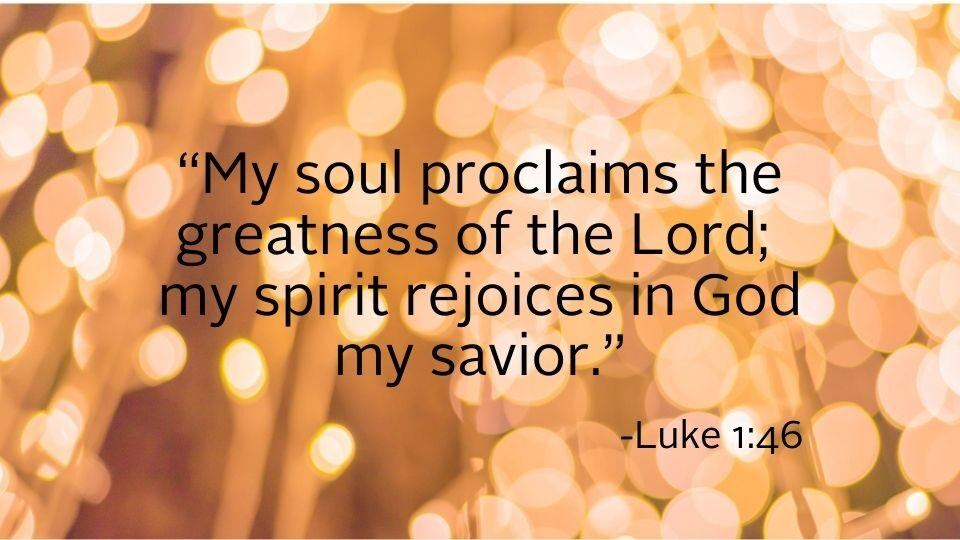 Subscribe to CMMB Weekly Reflection podcast on Apple podcasts and Spotify — and please leave us a rating and review. Sign up here to receive reflections straight to your inbox.
---
Today's reading falls on a Holy Day of Obligation—Mary's Assumption into Heaven. It is one of three feasts where we recognize Mary and her relationship to our faith. Today's feast, and the Gospel that accompanies it, takes place in the moments after the Angel Gabriel tells Mary she is to give birth to Jesus, the Son of God.
During the days that followed the encounter, Mary traveled to visit her cousin, Elizabeth. In the passage prior to today's Gospel, we hear the Angel Gabriel tell Mary that Elizabeth, a woman believed to be barren, would also give birth to a child.
Upon Mary's arrival, Elizabeth says, "For at the moment the sound of your greeting reached my ears, the infant in my womb leaped for joy." She continues, "Blessed are you who believed that what was spoken to you by the Lord would be fulfilled."
Here, Elizabeth is referring to Mary's trust and belief in the words spoken to her by the Angel Gabriel. Because of her faith, Mary welcomed so much, including our salvation, into the world.
Through faith, anything is possible.
At CMMB, it's the possibility that inspires us, and it's our faith that compels us to act.
We recently had the opportunity to speak with William, our Nutrition Program manager in South Sudan. In many ways, his path towards a career in nutrition was born out of possibility—the possibility of helping others live healthier, happier lives.
Originally from South Sudan, William spent most of his childhood in a refugee camp in Kenya. Inspired by the needs of his people, he made a decision as a young adult that would go on to shape his career and the lives of others. We will conclude this week's reflection with an excerpt from our interview, but we encourage you to read his whole story on our blog. Involved in nutrition work since completing his education, William shares insight on not only the impact of his project, but also the underlying causes of hunger in South Sudan. You can read the full interview by clicking HERE.
As a high school student, I didn't feel like I had enough knowledge to offer. You just have that thing that inspires you and, for me, it was asking myself how I could help my community.
So, I went back to college and started studying nutrition because that was an area that lacks the human resources and manpower. But really, it was the children of South Sudan that inspired me most. Pursing a career in nutrition was one of the ways I could help them.
I've been in nutrition programming for nearly five years now and I've seen suffering populations, the rising prevalence of malnutrition, and the impact it has on children. It has only inspired me to work harder. I really feel like the knowledge I have should be used where it is needed most.
In grace and peace,
CMMB