"We Will Always Keep Going." — Leading Our Child Protection Initiatives in Zambia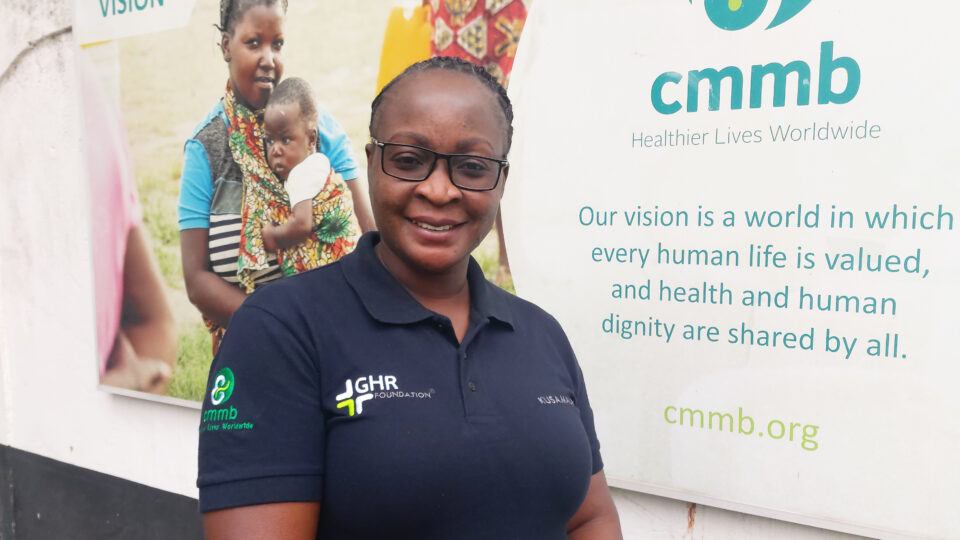 In Zambia, far too many children grow up separated from their families. Poor economic opportunities, inadequate resources, and few avenues for education have forced vulnerable families to send their children away from home to seek support at childcare facilities. At CMMB, we want to see children grow up with their families. That's why we're working hard to ensure that children at risk of separation have the resources, opportunities, and education they need to do just that.
Elizabeth Mubukwanu leads our Kusamala projects, a series of interventions to support children with appropriate care, in Zambia. In the interview below, she brings us inside her work to shed light on the root causes of child separation, the challenges her team faces, and why she's committed to this work.
---
Why is child separation so prevalent in Zambia? 
In 2016, a research study was done with that very question in mind: Why are children leaving their families for childcare facilities? It was determined that most of the children had left because their parents were unable to provide for them, especially in terms of education.
When we went and traced where children in these care facilities were coming from, most of their families noted their inability to pay for school fees as a main reason for the separation. Most of these childcare facilities do provide education services. So, by sending their children to these facilities, they would receive an education. That was one of the major reasons.
Then there are the children with disabilities, who are unable to get the services they need at home, education included. The other reason, of course, is just economic hardship that left parents/guardians unable to feed their children. Though, that wasn't as prevalent of a reason as lack of education.
Tell us about CMMB's Child Protection projects. What are their focuses?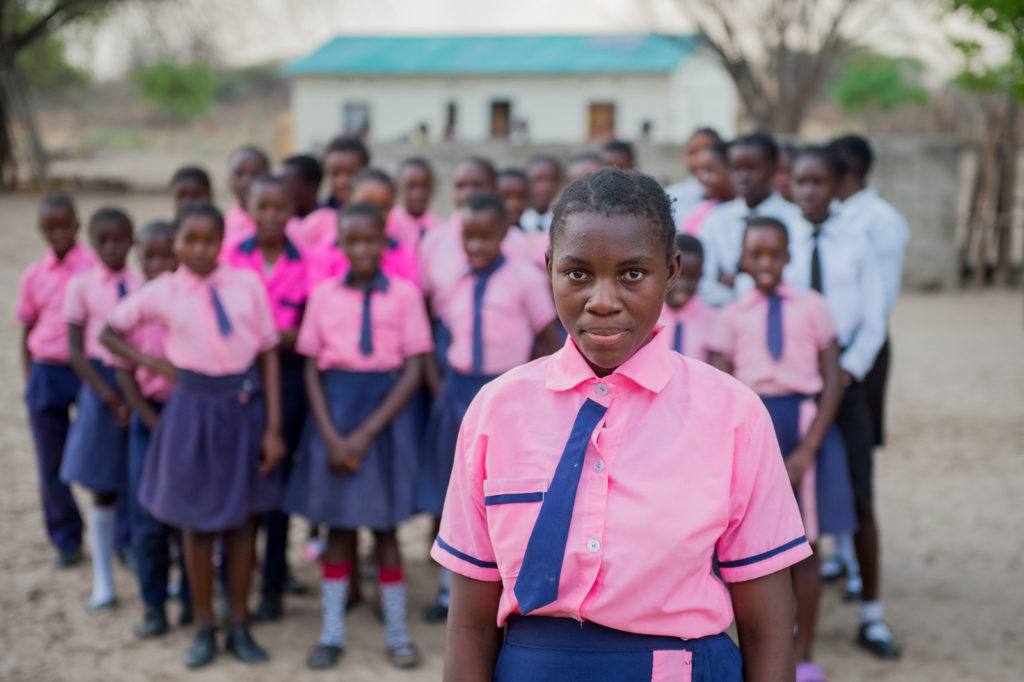 We have three Child Protection projects. One is focused on improving feeding practices and ensuring that children, especially those living with disabilities, receive adequate nutrition. This program works in partnership with the SPOON Foundation. Our other project, Kusamala+ working with St Catherine's University, specifically serves children with disabilities. It's focused on reducing stigma and ensuring access to proper services and support.
Our main project, the Kusamala Project, is funded by GHR. For this initiative, we support the government with their call to have children grow up in a family setting. We have activities that are centered around preventing children from leaving homes and activities that help children, who were separated from their families, return back home.
We work with the Government Department of Social Welfare mainly, but we also work with the Department of Child affairs or Child development, the Department of Community Development and the Ministry of Home Affairs—the Child Protection Unit. 
How does the reunification process work?
We have two reunification efforts. For the collective effort, with other partners – Government departments of Social welfare, Child development,  Child Protection Unit; Alliance for Children in Zambia, CRS, Save the Children, UNICEF and Zambia Association for Sisterhood (ZAS), CMMB's role is to provide education, relief resources like food, and any other needs or community services a family might benefit from. We work with social welfare to find schools for children and monitor their progress.
In addition to the collective effort, we have what we call our ongoing effort. So, this is where we provide all the services that are needed to keep children in families—from the reintegration to economic opportunities for parents. Under the ongoing effort, we have Village Savings and Lending Associations (VSLAs). With this tool, families come together to save, borrow at a low interest, and then repay it over a period of time. Our child and youth care workers work with the families that have been identified as having children at risk of separation and help them start this savings association.
We also have another intervention where we identify Men Taking Action Champions. These male community members hold talks with other men to encourage them to play a role in childcare. That is also another challenge we find in the community, where women are the ones bearing most of the burden when it comes for childcare.
Our most recent programming introduced a Seed Fund, which we hope to have approved soon. We have instances where parents or guardians are interested in being part of VSLA groups, but don't have any form of income to contribute. If you don't have any income, you can't join these saving groups. The Seed Fund is our solution to help empower families to start up small businesses and generate income.
In terms of reintegration, we work with a group of selected health care facilities to lead sessions with children and conduct outreach with their families. We will have additional sessions with the parents including family conferencing and counseling. We also work to identify schools for children to attend near their home.
Our entry point for identifying vulnerable families at risk of separation is usually the clinic. We have some supervisors that are health practitioners that identify cases at the clinic level. But we also do identifications at the community level. Our motto is to identify a vulnerability through the clinics in the in the communities where we work.
This is a wide reaching issue in Zambia. Can you tell us more about your team's work to address the root of the problem, as opposed to just putting a bandage on it?
There's sensitization work that we do in the community. Because we are a Child Protection Unit in CMMB, we seek community radio opportunities for radio sensitization programs that talk about nutrition and feeding. We also do a little bit of sensitization around keeping children in families and talk about where families can actually get help and access services.
There's been a good response in terms of providing information within the community and also creating those linkages so that people can access services. Another important part of it is family strengthening initiatives. So, that includes sessions on positive parenting and helping these families not only take care of their children but appreciate the fact that the best place for children to grow is in the family and not in an institution.
What are the main challenges you face? 
We have successes, but sometimes get overwhelmed especially now with COVID-19. When COVID started, even us, the people who provide these services, were not so sure what COVID-19 was. There were so many questions. In addition to all the normal challenges in our work, we also had our own mental health challenges to figure out. For me, I was working for another organization and got so overwhelmed. It was too much for me, and it was too much for people in the community. I reached a point where I felt like I needed to take a step back.
But nevertheless, when you have a passion for something, you always want to go back and try it one more time. I think when I joined CMMB, I at least knew what COVID was and what challenges to expect.
We did not yet have vaccinations and people started testing positive. It started first with knowing that there was a case in the country. Then it was a case in your town, then a case in your community and so on until you have very close family members getting COVID, and most recently, having close members dying of COVID.
So, I think the major challenge is how do you continue doing what you need to do and support the vulnerable while you are also working on your mental health? How do you balance that?
A part from that, I think it's also been a very big challenge within in the communities. They need services, cost of living is very high, and people are losing jobs. We still needed to help these people, but we couldn't get out and go to the communities because of COVID-19. So, there has been a lot of challenges around mental health for us as frontline workers, for people that work very close to the communities.
I was excited when I came to CMMB because there was a growing focus on mental health. Most recently, we had some sessions around mental health for health workers. I can see a lot of light at the end of the tunnel with regards to talks and activities around mental health.
The other challenge is resources. For example, the social welfare workforce is very slim and we work very closely with this government group on many of our projects. We have about 14 social workers that work under the Department of Social Welfare for Lusaka district, and we have a population of almost 4 million people. So basically, if you look at vulnerability and access to social services, we are talking about having 14 social workers responsible for 4 million people.
Clearly, this work is not without its difficulties. Why do you feel called to it?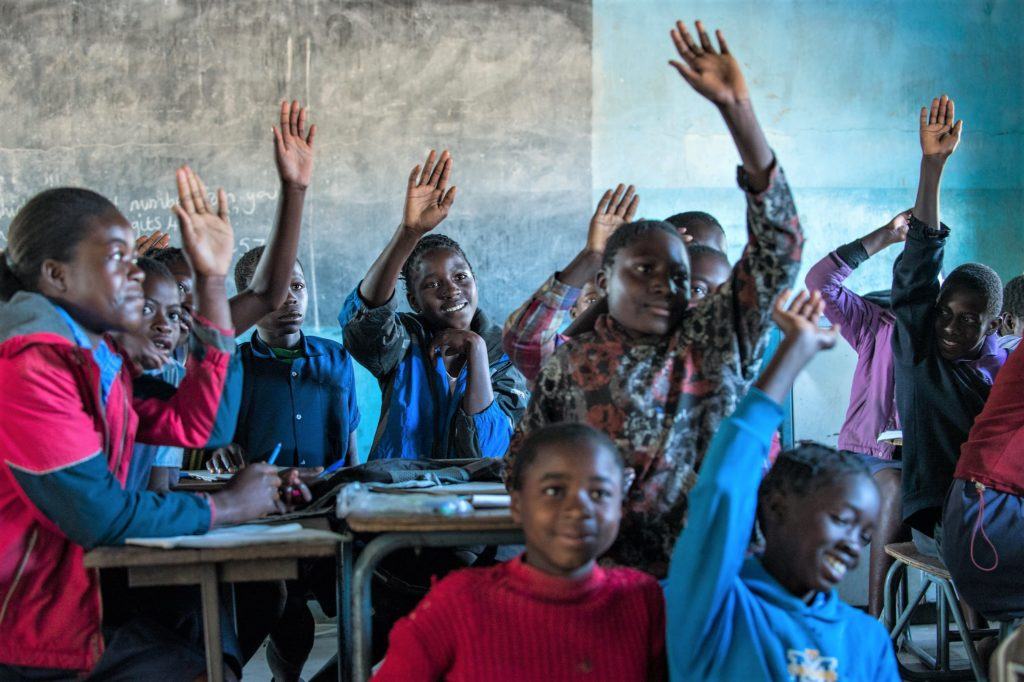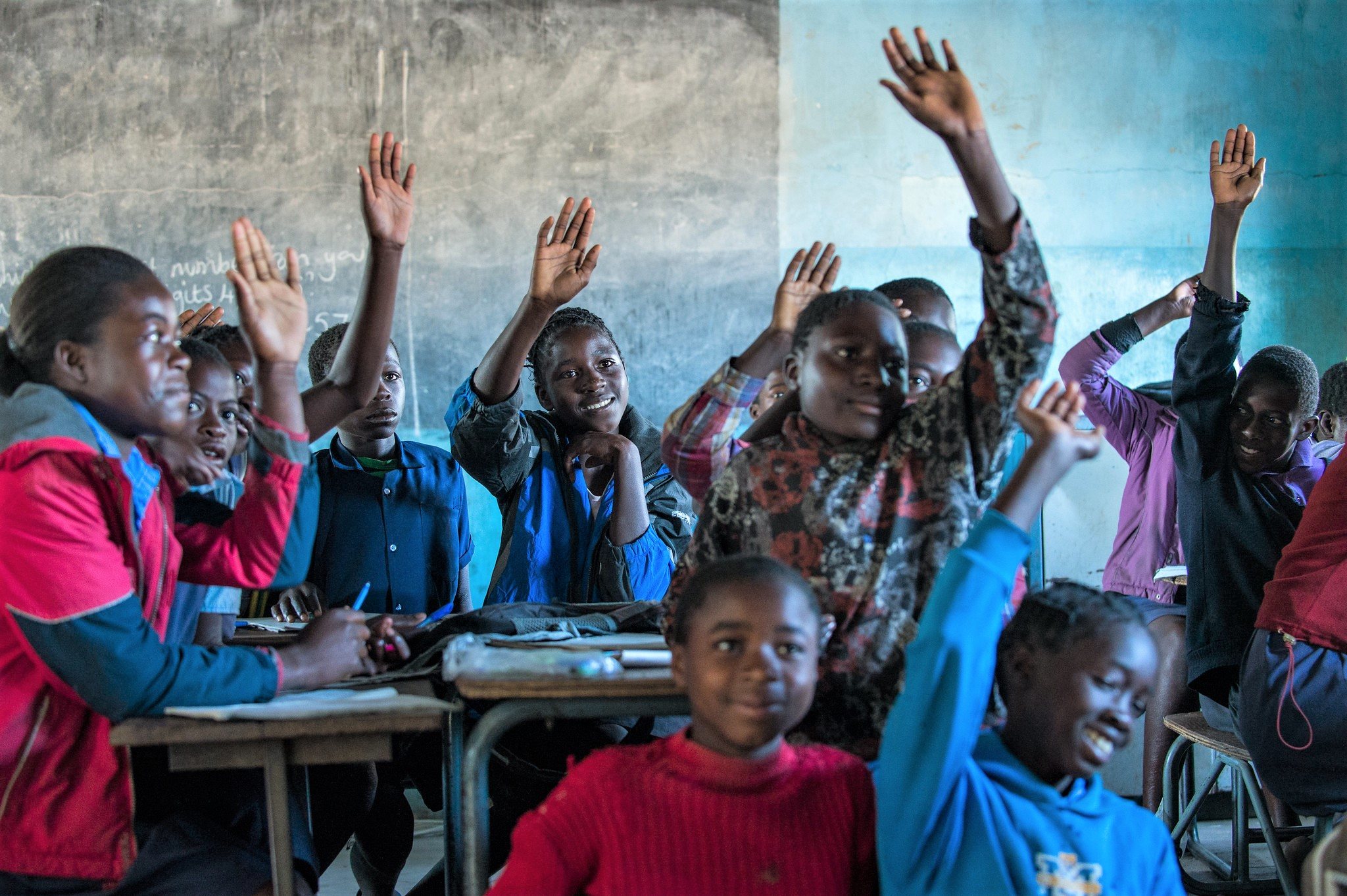 I've been working in the NGO sector for almost the past 20 years. I find a lot of fulfillment when I see a change—a change in a person's life, whether it's a child, an adult, a family, or in an entire community. Having worked for so many organizations that implement Child Protection programs and seeing the impact that these simple activities provide, especially when you have that commitment to go the extra mile. It gives me a lot of hope and zeal to just continue.
It's amazing. Let me try and give you an example. If I give you $10 US dollars, you think that's worth a couple cups of coffee or a cappuccino or something. But when given to a family of six in an under resourced community along with the positive parenting sessions, male engagement sessions, village savings and lending trainings, you see impact and communities begin to see the importance of keeping their children in families. To see how much just $10 a month can do within a family—that gives you a lot of fulfillment. You can see how a family that was once hopeless becomes a family that is hopeful. It gives me a lot of fulfillment.
You just keep going because you know that you're changing lives. You know you're reaching out to the poor and to the vulnerable. You're giving hope to the hopeless and to the helpless.
You keep going because you can see the change in people's lives.
What is your hope or your dream for Zambia's Child Protection projects? 
Most recently, we tried to redesign the post-reintegration engagement for Kusamala on-going by incorporating those that are at risk of being separated from their families.
We were supposed to start in April but because of the COVID-19 restrictions, we were unable to. What we want to do is host fortnight community sessions where we have youths come together—those that were reunified, those that are at risk of separation, and probably just a few others that would be interested in being part of the community sessions.
We look at this as more of a peer education, touching on key issues affecting these youths and children within their families and within their communities. Based on what we hear, we can draw lessons for our programming and learn what we really need to focus on. It's more like using the children's voices to strengthen the program. Right now, our programming is from research and statistics provided by government and key stakeholders. But we want to add the children's voices to make sure we are achieving that impact that we want to achieve and see more children getting involved in issues that impact them. It also just ensures that our programming is in line with the social problems affecting children within their specific communities.
That's the principle of solidarity. Our team vision is to have the children's voices be the ones that lead.  In that way our programming is more bottom up than top down.
What else would you like people to know about your work?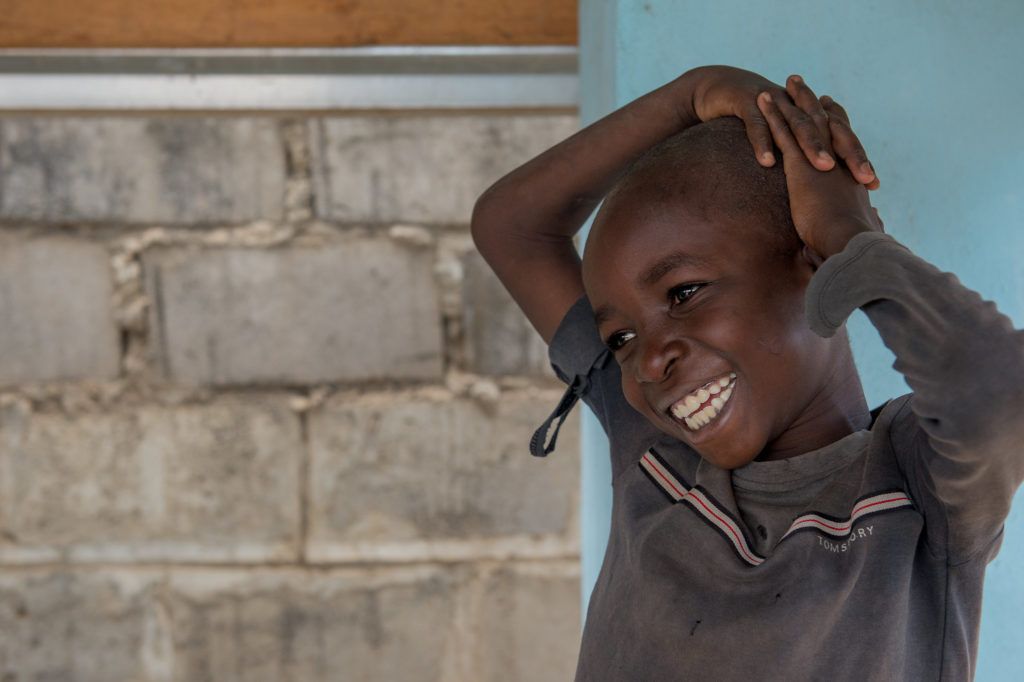 The fulfillment you get at the end of the day, knowing that whatever you are doing you're making an impact in somebody's life, is amazing. It's incredible to see how far just a little bit of resources can go in terms of keeping a child with their family.
We do have challenges, certainly. But the benefits on the community and even the personal fulfillment that comes out of it is worth it.