Toward Eliminating HIV in Haiti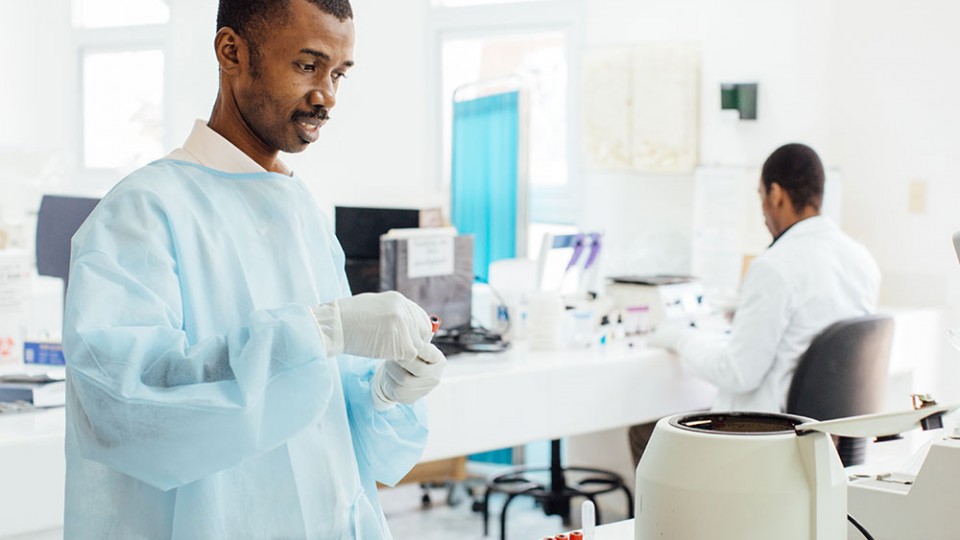 Where
Haiti
Why
Provide efficient, high-quality HIV testing and counseling and prevention of mother-to-child transmission services, as well as quality pediatric and adult HIV care and treatment services within a network of faith-based hospitals.
Funded by
U.S. Centers for Disease Control and Prevention
When
2016 – 2021
What
At a time of increasingly constrained HIV/AIDS funding, CMMB is implementing ALESIDA ("Go away, AIDS!"): a cost-effective, high-impact approach to deliver and sustainably support the highest quality integrated services for HIV prevention, counseling, testing, care, and treatment services across 16 faith-based health institutions. Overarching themes emphasize cost‐effectiveness and high impact, health systems strengthening, and strategic coordination and innovation. ALESIDA's evidence‐based, ground‐tested approach aims to:
Stringently and innovatively focus HIV counseling and testing on key groups, maximizing cost-effectiveness of testing drives.

Provide care and treatment to HIV-infected pregnant and breastfeeding women.

Improve retention in care and adherence to antiretroviral therapy by working with patients. For instance, dispensing multiple months of medication to stable patients and going into communities to deliver prescription refills.

In all who test positive for HIV, increase viral suppression with a goal of eliminating the virus in patients. A patient with an undetectable viral load cannot infect others.

Reduce transmission of the virus from mothers to their babies during pregnancy and breastfeeding.
ALESIDA is the extension of SIDALE, a five-year program, also funded by CDC, that ran from 2011 to 2016. CMMB has been regularly winning national awards for the quality of its work in Haiti, particularly in keeping patients on their antiretroviral regimens.
Impact Stories
One volunteer's story about HIV in Haiti