Putting Family First – Your Catholic Weekly Reflection from CMMB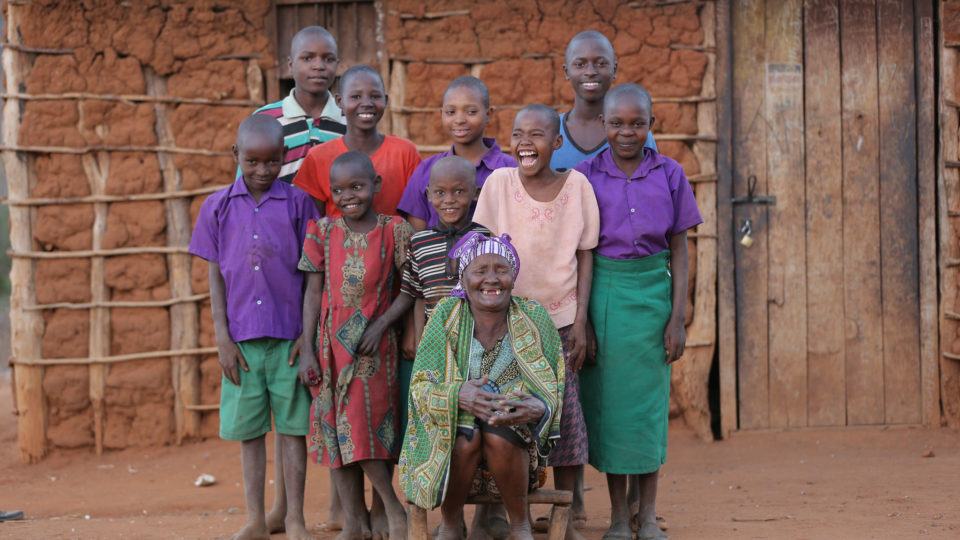 "And Jesus advanced [in] wisdom and age and favor before God and man."
—Luke 2:52
Today we celebrate the feast of the Holy Family. The Gospel tells us how Mary, Joseph, and Jesus grew together in mutual love and trust in God. Their family is a model for all our families.
Like the Holy Family, many of the families we serve have dreams for their children — to protect and educate them so they have a future. And we are there to provide a helping hand. Joseph Musau, our social worker in Kenya, shares a story of how a family was brought together again thanks to the love and compassion of Angel Investor Program.
Today, my dream has come true. May God bless the people who support my family. My prayer is that God always protects them." —Ngena
When I first met Ngena's children two years ago, they were being cared for by their elderly grandmother, Grace. Ngena, overwhelmed by poverty, and ashamed that she couldn't care for her own children, had left in search of work. Grandma Grace was now their only caretaker. Grace was trying her best to care for the children, but her age and a lack of options made every day challenging. She had very little to feed her grandchildren and hardly any extra money to send them to school.
Two of these children, Muluki and Mutiso, became part of our Angel Investor program. They started receiving monthly deliveries of food and water purification tablets. The children's school fees were covered and they started getting back to learning.
As the weight of poverty began to slowly lift from her family, Ngena was able to return home to her children. She saw her children getting healthier and doing well in school. She started to feel encouraged and motivated. For the first time in her life, she believed that she could make her life and the life of her children better.
—Joseph Musau, CMMB social worker in Kenya
Another Christmas has passed, but the Spirit of the season can live on. May we carry that peace and goodwill throughout the year. Amen.
Brightest blessings,
CMMB – Healthier Lives Worldwide
Today's reflection was adapted from Loyola Press.
---
All gifts will be MATCHED, dollar-for-dollar, until December 31st. Click here to donate.