Quality Medical Equipment for the People of the Nuba Mountains
By Glenn Erickson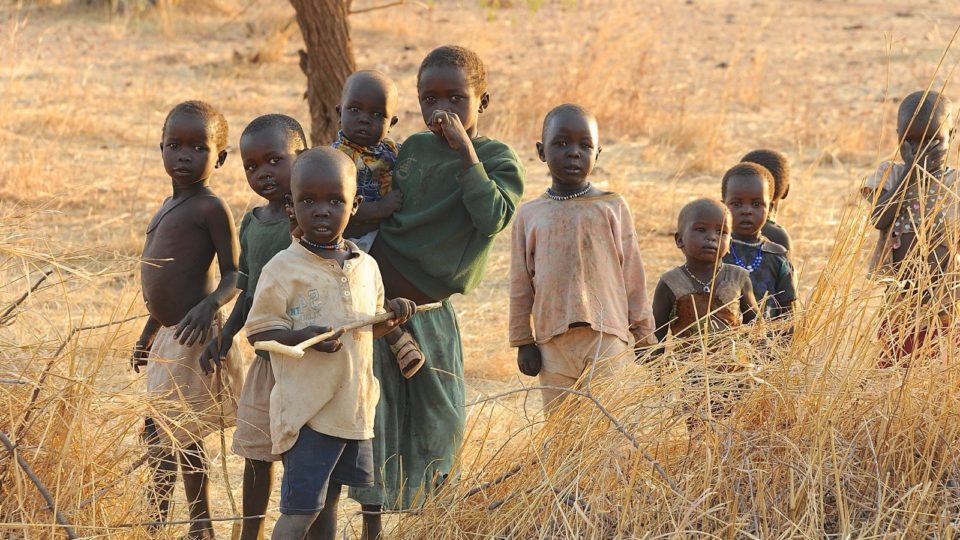 Dr. Tom Catena has been volunteering to provide medical care to underserved areas of Africa for over twenty years. He was crucial in establishing the Mother of Mercy Hospital, which opened to serve the isolated Nuba Mountains region of Sudan in 2008. This part of the country was under threat for decades from an ethnic cleansing campaign orchestrated by their former dictator, Omar al-Bashir. It took the form of actual violence—such as regular aerial bombardment—and was through a complete lack of social services provided by the central government. The population of farmers was left to provide for themselves in a variety of facets, including healthcare. Mother of Mercy Hospital provides the only medical care for nearly a million Nuba people spread throughout an expansive and isolated area.
Omar al-Bashir was deposed in 2018. However, the nation has faced ongoing challenges filling the power vacuum as a nascent civil society grapples with the military for control. All of this has been accompanied by a collapse of the financial market brought on by COVD-19. As a result, nearly all civil functions of government, including healthcare, have fallen into disarray. Now, citizens from around the nation have begun making the journey to Mother of Mercy to seek desperately needed care that would normally be available through government hospitals.
The staff at Mother of Mercy has accepted all patients coming through its doors, committed to serving those in need. However, the shortages of food, medicine, and other resources that they faced during the decades of isolation and violence are still present. CMMB has worked closely with Dr. Catena to leverage our network to fill in gaps wherever possible. This includes the recent commitment made to supply the facility with food.
Specialized Medical Equipment Reaches Nuba
In 2019, CMMB's Medical Donations team began working with Dr. Catena to identify pharmaceutical partners who could provide high-quality pediatric shunts that would enable the hospital staff to efficiently treat children with hydrocephalus—a build-up of fluid in the cavities deep within the brain. It can be caused by a variety of health conditions, and it is particularly threatening to the health of young children. CMMB applied to the Medtronic Foundation and received a donation of 30 shunts.
The simplest and most effective method of treatment is a shunt. A shunt is a hollow tube that is surgically placed in a patient's brain in order to help drain the fluid. Unfortunately, good quality shunts are incredibly hard to access in Sudan, and when they are available, they are prohibitively expensive.
In the fall of 2019, Dr. Catena visited the United States to see his family and meet with CMMB and other important supporters of Mother of Mercy Hospital. A portion of the shunts arrived in time for him to take along as he travelled back to Sudan. The balance hand carried by CMMB's Senior Vice President of Programs and Volunteers, Dick Day.
In 2020, Dr. Catena witnessed drastically improved health outcomes in the children seeking care at Mother of Mercy Hospital thanks to pediatric shunts. He shared the below brief stories to show the impact of the shunts.
Chichia Jemri
Chichia Jemri was born with mild hydrocephalus and with with an occipital encephalocele—a rare type of birth defect of the neural tube that affects the brain. Immediately after birth, the team repaired the encephalocele and monitored her head circumference for enlargement. Dr. Catena saw her over the next several months and noted that—by head circumference and ultrasound—the hydrocephalus was increasing. When she reached 8-months-old, the hospital staff placed a Medtronic shunt to halt the condition's progress. They have been monitoring her since and have reported drastic improvement.
Marafi Hakim
Marafi Hakim was born with hydrocephalus and severe spina bifida—a birth defect in which a developing baby's spinal cord fails to develop properly. In this complex scenario, the pressure in the brain must be alleviated before the spina bifida can be repaired. She came to Mother of Mercy Hospital at 4-months-old after being seen in the capital city Khartoum. Dr. Catena and his staff immediately placed a Medtronic shunt, which improved Marafi's condition. Two weeks after placement of the shunt, the hospital staff were able to successfully repair her spina bifida.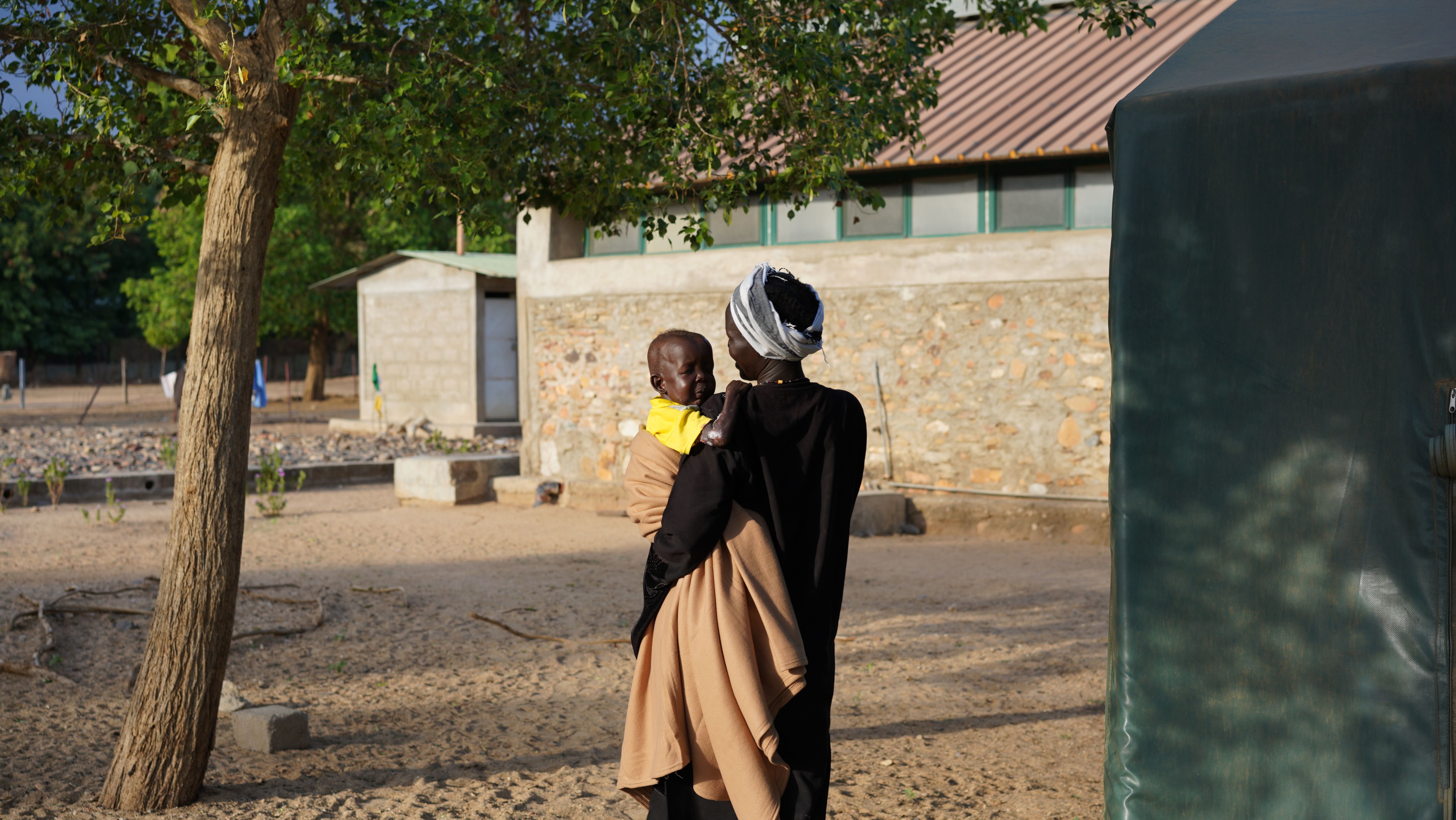 Partnering with Medtronic to Save Lives
This summer, CMMB received a second donation of shunts from Medtronic. The delivery coincided with the field assignments of Dr. Mike Pendleton and Dr. James Peck—two CMMB volunteers who periodically spend 2-4 months at Mother of Mercy Hospital helping Dr. Catena with his patient load. Through close coordination, Dr. Pendleton and Dr. Peck received the donated shunts from CMMB during their brief layover in New York in order to hand deliver the shunts to Dr. Catena upon their arrival in Sudan.
Dr. Pendleton visit a few of these young patients cared for by Dr. Tom Catena, including Chichia and Marafi. "They are doing wonderfully. Both are able to feed themselves and communicate their needs. Both are loved and well cared for. This would not be the case absent the shunts and Tom's expertise," said Dr. Pendleton.
CMMB is thankful for our chance to continue supporting the Mother of Mercy Hospital in its mission to provide care to those who have been overlooked for decades.