Remembering Marko on World Malaria Day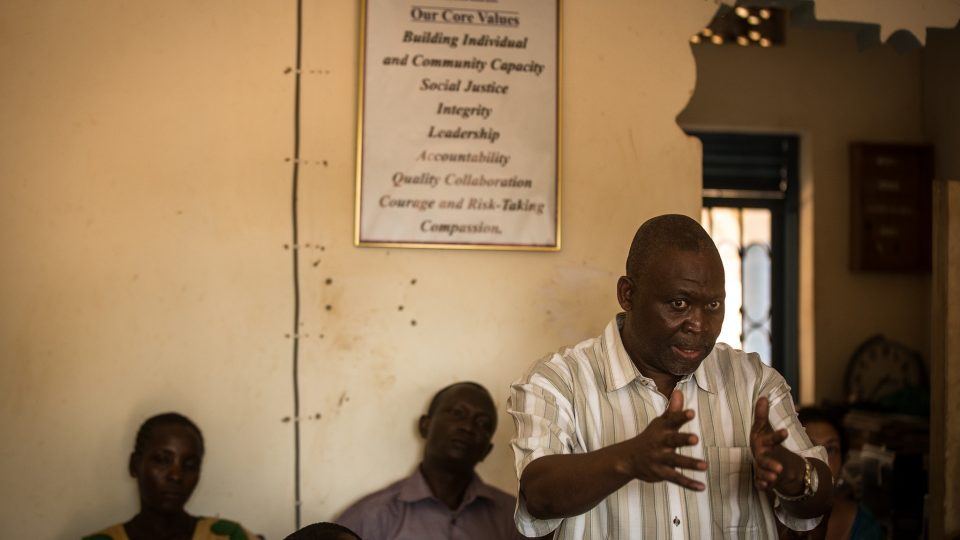 Last year, Marko Ngwenya lost his life due to complications from malaria. At the time, he was our South Sudan Country Director. Today, on World Malaria Day, we remember our colleague and friend for his commitment and dedication to improving the lives of the most vulnerable woman and children in the world.
A Life Remembered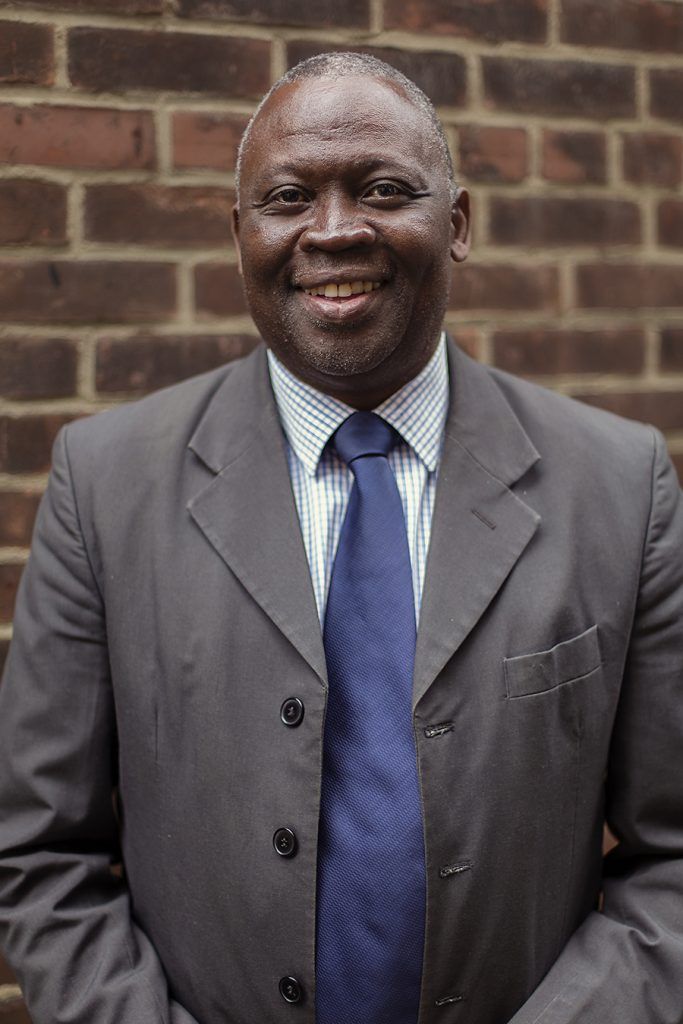 Marko Ngwenya, a wonderful father, husband, colleague and consummate humanitarian spent his entire career serving the needs of the most destitute in places like Somalia, Zimbabwe, Swaziland, Malawi and lastly South Sudan.
Marko told everyone that he loved his work in South Sudan best because the need was so great and that with so little, CMMB could do so much. Our president and CEO, Bruce Wilkinson said:
So in our sadness, let's not forget that Marko lived out his calling to the fullest. His life is a blessing to the communities of South Sudan and an inspiration to us all: a life given for others. I pray that I would have his courage and commitment to live out my calling. My prayer for every heart of those who journey with CMMB in serving the poor is that we too will live to the fullest for others.
It will happen in a moment, in the blink of an eye, when the last trumpet is blown. For when the trumpet sounds, those who have died will be raised to live forever. And we who are living will also be transformed. – 1 Corinthians 15:52
Words of Praise for Marko
Marko was, indeed, an example for all of us at CMMB. His fight for a better, just world continues with his colleagues. His memory is always present. – Ariel Frisancho, Country Director Peru
When I heard Marko had passed – I was left speechless. Just shock . He truly was a gentle giant . The baton needs to be passed on for the race is not yet won – a malaria free world. – Bwalya Melu 
Will forever miss him, great leader. A CEO you could reach and hold conversation with over tea like father-daughter. In all his power he was humble enough to know and truly love people. God has a tendency to take the good ones early. – Tee Jacobs 
It is sad to note that even though we have made huge strides in health, Malaria is still the major cause of morbidity and mortality. We are losing our productive generation to this major killer, we need to reflect and see what it is we are doing wrong. Marko, my mentor, brother and friend I will forever miss you but believe we will meet in God's glory. – Ethel Kapyepye 
Marko and I were colleages and friends since my early days in Africa. I considered him my brother and cherish the fact that we spent time together while both of us served in South Sudan. – Gisla Dewey
I was very saddened to hear of Marko's passing. He was a colleague and then became my direct supervisor when I worked for World Vision Zimbabwe. During that time he also became my brother in the truest sense of the word – I became part of the family. When he was with the Adventist Development and Relief Agencyin Kenya I was also in Kenya and when the family moved on from there, they left their son Mkhululi Ndema under my care while he finished off school. Marko's passing is a great personal loss to me. Rest in Peace Nkosi. – Dorothy Mavhiri
I was very sad to hear of Marko's passing. He was such a support to me when I first moved to Swaziland and I have very fond memories of wonderful discussions in his office during our Thursday small-group devotions. A kind and gentle man, he will be missed. Deepest condolences to his family. Rest in peace, gentle Marko. – Michele Gaudrault
May his soul rest in peace. The memories I have with Mr. Ngwenya are those of his desire and passion to uplift others and focus on their positive attributes. My condolences to his family, friends, colleagues and those that his life touched positively. Rest in peace Marko Ngwenya. – Bhekani Dlamini
Praying for Marko's family, friends and colleagues. He will be missed, he left an incredible legacy behind for us all. His kindness and passion for the working for the poor have touched my heart. I salute you my friend, you are home now, rest in peace. – Daleen Raubenheimer Newton Foot
World Malaria Day
World Malaria Day is an occasion to highlight the need for continued investment and sustained political commitment for malaria prevention and control. This year's global theme for World Malaria Day is End Malaria for Good.
Key facts:
Malaria is a life-threatening disease caused by parasites that are transmitted to people through the bites of infected female Anopheles mosquitoes.
In 2015, 91 countries and areas had ongoing malaria transmission.
Malaria is preventable and curable, and increased efforts are dramatically reducing the malaria burden in many places.
Between 2010 and 2015, malaria incidence among populations at risk (the rate of new cases) fell by 21% globally. In that same period, malaria mortality rates among populations at risk fell by 29% globally among all age groups, and by 35% among children under 5.
The WHO African Region carries a disproportionately high share of the global malaria burden. In 2015, the region was home to 90% of malaria cases and 92% of malaria deaths.
Some population groups are at considerably higher risk of contracting malaria, and developing severe disease, than others. These include infants, children under 5 years of age, pregnant women and patients with HIV/AIDS.