Safe Motherhood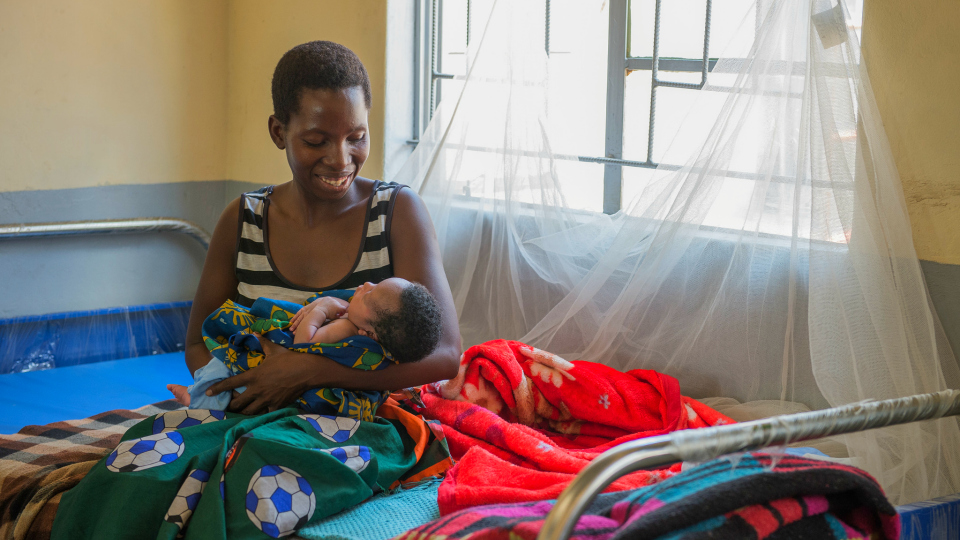 CMMB Joins the Country in Celebrating Safe Motherhood Week
The sun shined brightly in the early hours of the morning as residents of Mwandi woke up to a day that promised to be extraordinary, in the usually quiet District located alongside the tributary of the mighty Zambei River at the edge of Western Province, about 630 kilometers from the capital of Lusaka.
The birds whistled making an unusual melody as though in agreement with the hive of activities that have gripped the small District, home to over 26,000 people. Crowds of students, women church groups, the army and government staff grow bigger by the minute on Nakatindi, the only main road just a few meters from the District Health Office, as word spread that the much publicized march was about to begin.
People from across the country gathered in the District to commemorate this year's safe motherhood week under the theme "Universal Access to Safe Reproductive Health Services." Mwandi District suffers from poor overall health, with poor maternal health, high HIV rates, Tuberculosis, malaria, and diarrhea. Others factors affecting the area include poverty and gender inequality.
Deputy Health Minister Dr Chitalu Chilufya set the stage when he flagged off the march amidst flair and ululation from the fervent crowd, as the army brass band played a familiar song. The crowd quickly responded to the music with song as they eagerly marched along the main road.
Speaking at the commemoration, Dr Chilufya said that the country had put in place measures to improve access to quality reproductive health services. "The government, working with various partners, is building capacity for skilled health workers to respond to pregnancy related complications and equipping delivery facilities with transportation, equipment and supplies."
Speaking on behalf of all partners, Catholic Medical Mission Board Country Director, Ms. Batuke-Walusiku Mwewa, said her organization, under the Children and Mothers Partnerships (CHAMPS), is supporting the District Medical Office and Mwandi Mission Hospital with the construction of a mother's shelter at Situlu Health Centre to address the challenge of transportation. "CMMB is committed to helping pregnant women coming from distant places to have a waiting place near the health facility to reduce risks of maternal and neonatal mortality. This facility will also cater to those at risk of fistula for prevention purposes."
The CHAMPS project is a fifteen year old program that addresses the leading causes of maternal and child death in the District. Programs will contribute to improving the quality of living among mothers and children through improved water, sanitation, nutrition, and gender equity, as well as education and strengthening of local health systems.