South Sudan: A Land Between Hope and Despair
By Dr. Matthew Jones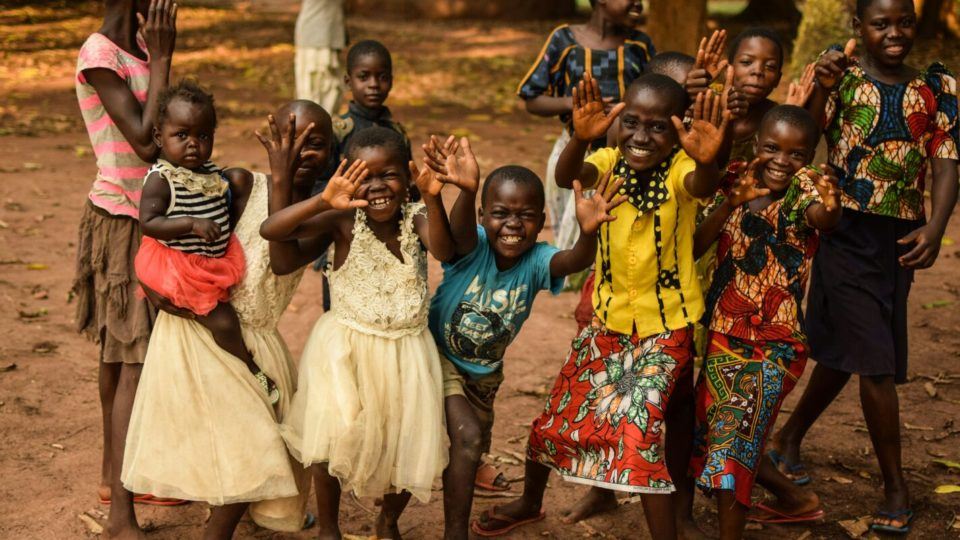 Listen to the podcast:
I wake up early and go for a hard four mile run along one of the main roads out of town, an impacted mud surface that is very gentle on the joints, a soft, spongy quality.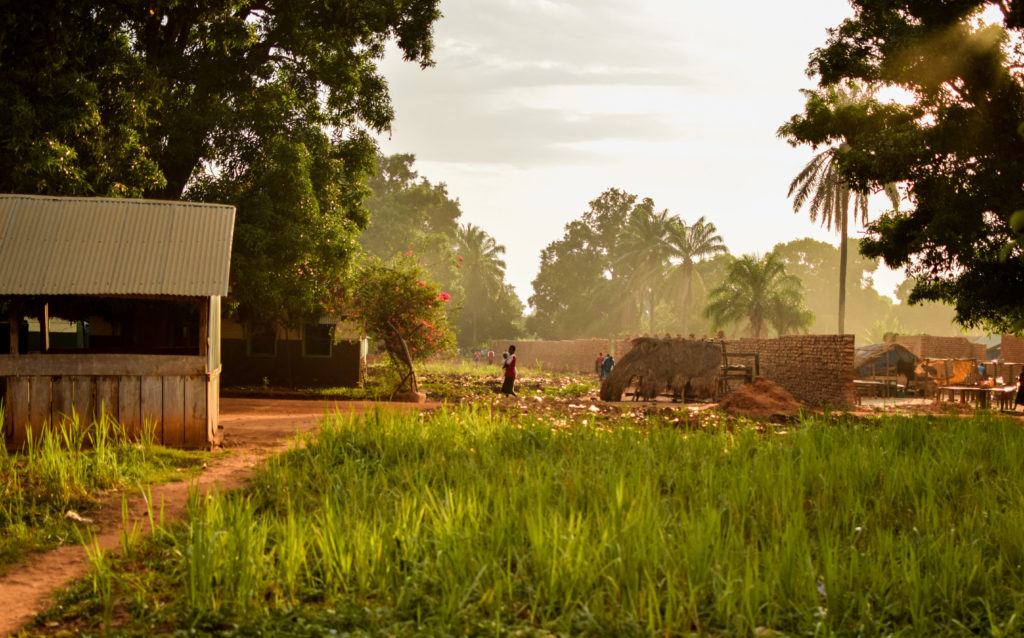 The entire way I greet and I am greeted by locals, the simple waves, the nods, the amused looks, the shouts of 'khawaja', white guy, from the children.
It feels like paradise this town, the area, when you run hard with your lungs burning through the jungle to the rising sun, a land of hope, warmth, friendliness and opportunity. But somehow, like any fresh, new world, despair always sits on the horizon like a storm cloud.
Somehow, today seems to encapsulate some of the many challenges, frustrations, opportunities and hopes of this young country within the walls of St. Therese Hospital, Nzara. For every beautiful smile, a vacant stare, for every piece of good news, a rifle shot.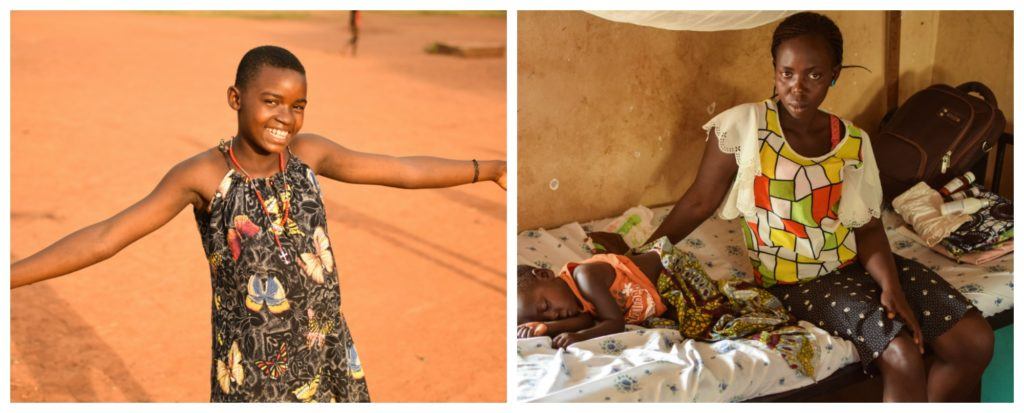 I start my day on a ward round, and quickly feel that sense of walking along a corridor behind every door of which is another tale of misery, deprivation and wretchedness, the forgotten and rejected people of the world. HIV is a permanent guest on our adult ward, patients if not dying then certainly being prepared for this eventuality. In the west, the condition has become a chronic one which can be managed sufficiently well to barely impact on life expectancy. Here, with poor education, poor compliance, slow diagnosis, we have a ward of women in their 30s who will die within three or four years, all leaving behind young children.
At one bed, I meet a woman who was admitted three days ago with abdominal pain and bleeding. She likely has a large pelvic cancer, already palpable, and a new diagnosis of HIV. We are not offering any treatment, no imaging to confirm or rule out cancer, no hope of cure if it is the great malady.
Opposite her, a woman is lying deathly still in bed. She has a young child at the foot of her bed. I recognise them from the paediatric ward. The child was admitted there with malnutrition. As soon as we discharged the child with outpatient follow-up, her mother turned up on the adult ward, run down, sick, overwhelmed with hunger, infection and fatigue. For, they are both HIV positive. They have no money for food. I ask a few simple questions, prescribe antibiotics. The young child stares at me and smiles.
"Have we got any food for her…?" I ask the nurse.
"It's difficult…"
Yes. It's always difficult. If we fed every child who turned up at our gates hungry, we'd become a soup kitchen more than a hospital. I later drop off a packet of biscuits for the nurse to discretely give the child if there is no other solutions. I'm told I have to be careful constantly about sending out the message of dependency, of setting a precedent, of the slippery slope. But what's the alternative?
It's the same story up and down the ward, the care we might want to give versus the care our resources allow us to give. Further along, an old woman is sitting up in bed looking well. She came in three days ago with a knee abscess that I am led to believe from the documents has been debrided, drained, and dressed.
"I think we should be ok to go home on oral antibiotics…" I say cheerily and naively. "Let's just check the wound, make sure there's nothing nasty there…"
We undress the wound. Even before we reach ground zero, the smell has hit us. As we reach the bottom, the final layer, it's apparent that this is no simple abscess. The wound is complex, deep, huge, purulent and may well cost the old woman her knee, her leg or her life.
I frown. No such drainage, no such debridement, has taken place. The woman will not go home today. We will later return to attempt to save the joint, unlikely if the infection has indeed penetrated it.
Various jobs remain incomplete from yesterday; it feels like groundhog day as I ask the nurse to reorder a few simple tests, re-prescribe medication not given yesterday. A day wasted for many patients.
After the ward round, I walk back to the office to prepare a report for a potential donor for our proposed new nursing and midwifery school. It is essential for the future development and progression of the hospital that it finds a way to train and retain its staff. At present, there are precious few opportunities, precious few qualified staff, who could for example tell the difference between a simple abscess and a purulent septic joint, who might know how to complete the nursing tasks set to them during a ward round.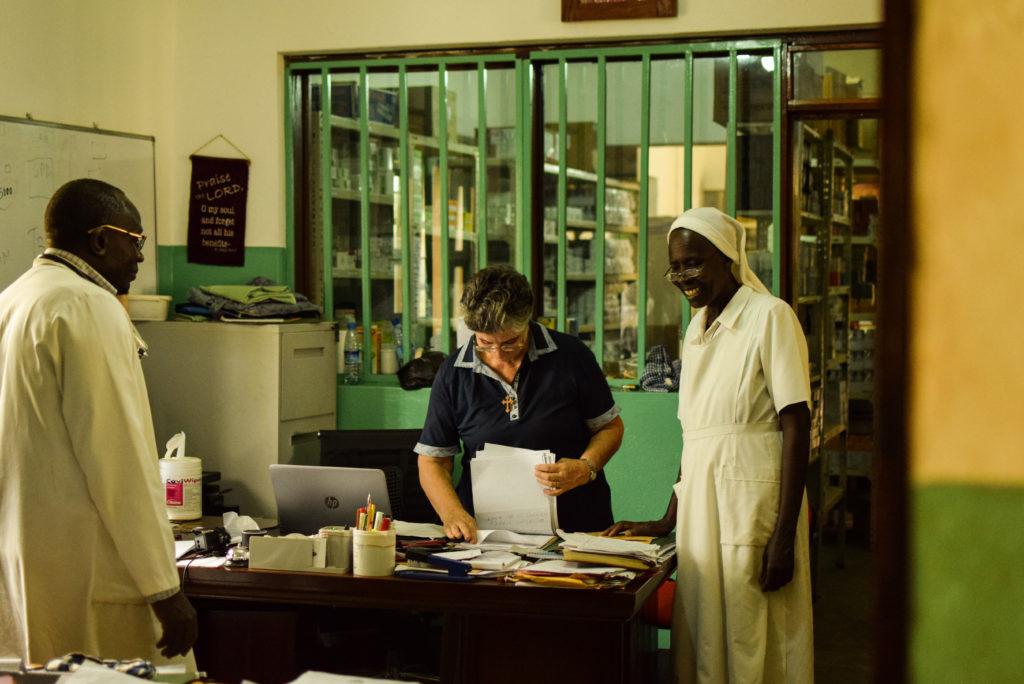 I write 800 words in an hour and send it to the hospital administrator, the hard-working, overrun Sister Laura from Tuscany. Another green fertile land of long summer days, but less malaria and civil war. Whilst in the office, she is attempting to deal with the failed bore hole which has resulted in 10 days already of no running water anywhere in the hospital.
We briefly talk about the sanctions the US government has imposed on South Sudan which will severely restrict the import and export of oil, dealing a heavy blow to the economy. No transport, no medicines, no supplies. There is a rumor going round that the only mobile phone network is going to close down, as it did temporarily for a week last year. If it does, there'll be no mobile phone use other than WiFi and even that could be threatened. A country without communication, without transport. Is that a country or a space on a map?
As I return to the ward to ensure things are happening and check for any new admissions, I get a call from the mother of a diabetic patient in a nearby town. She informs me that her daughter's insulin and testing strip supply are about to run out; she gives me one day's notice of this fact. I spend an hour finding a way to get the insulin and testing strips to her to keep her daughter alive.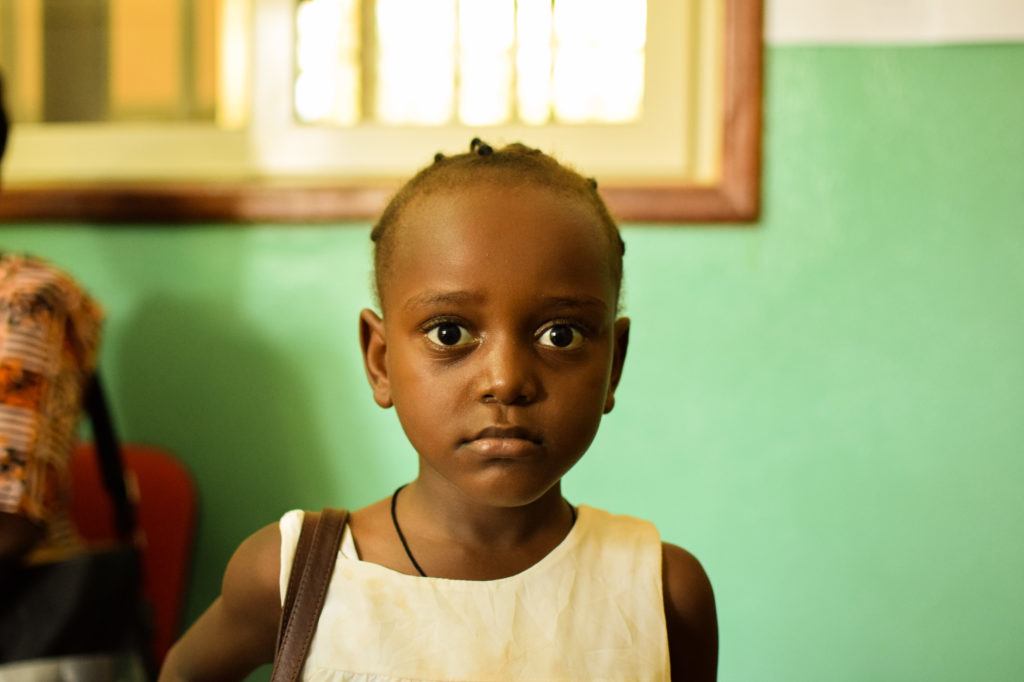 I wonder what I would be doing as a doctor back home? Taking blood samples for a porter to carry to an expensive laboratory? Ordering complex imaging tests? Complaining about a duty rota or the new contract? I have been into hospital here every day for three weeks, no quarter requested nor given.
It begins to rain. Heavily. Very heavily. A hospital without running water in a saturated jungle. Children starving in a jungle with dense agricultural potential. Fuel supplies threatened in a country with vast oil reserves. A land constantly threatening to fall apart, a hospital offering hope amidst uncertainty.
Later today, the rain will stop, the sun will shine. A choir practices near our house. I get mobbed by children, clamoring for my name. Games of football will resume. The sun will begin to set and a plague of mosquitoes to descend, bringing with them we're told a particularly bad malaria season. I hear from one of the doctors about communities 50 miles away who have no access in the rainy season to medicines, roads impassable, condemned to die in large numbers where not even we can see.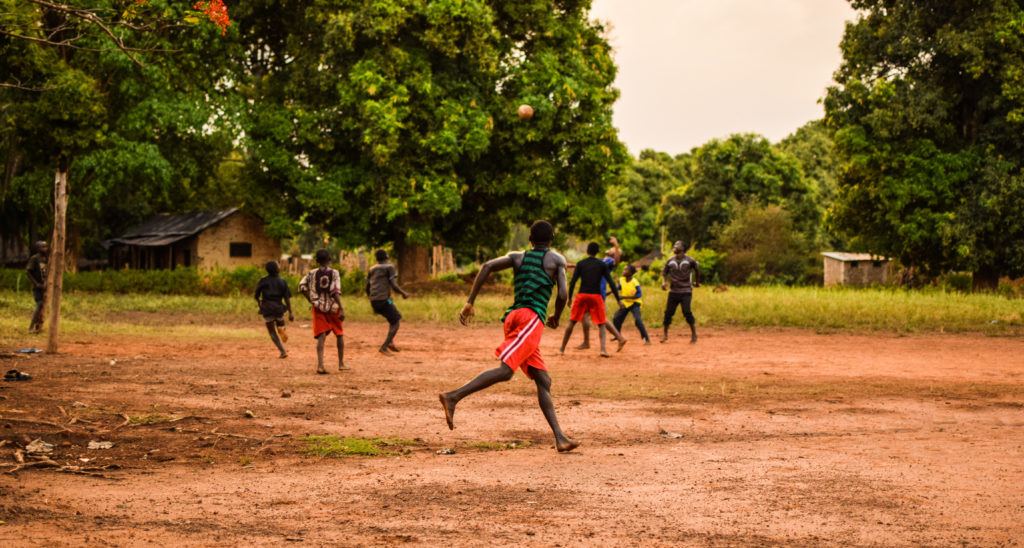 I don't want the world to drop everything and feel guilty at my frustrated, lonely drumbeat for this country. This weekend, British and American people will spend more on pet food than this country spends on health annually. People will socialise, drink, party, hold family get togethers, go to cinemas, go shopping and lead their lives normally and contentedly as they should. I am not angry, I am not indignant, I just wonder if this is the world we would choose to live in if we built it from scratch.
I have lived a life in ignorance of suffering. I have no moral platform or mandate. But I am here now and I have to share this experience. This is the world we choose to live in it seems, for now. The world is inextricably connected. South Sudan and such countries are a product in part of the choices we make every day in the West.
Please spare a thought for these people, living on the precarious edge between despair and hope.
---
About the contributor: Dr. Matthew Jones is serving as a medical volunteer at the St. Theresa Hospital in Nzara, South Sudan. In addition to his clinical duties, he is teaching to help build the capacity of local health professionals and working to improve the operation of the hospital. Through all of this, he is also capturing the stories of the people who live in this remote and challenging region.