Stand With Refugees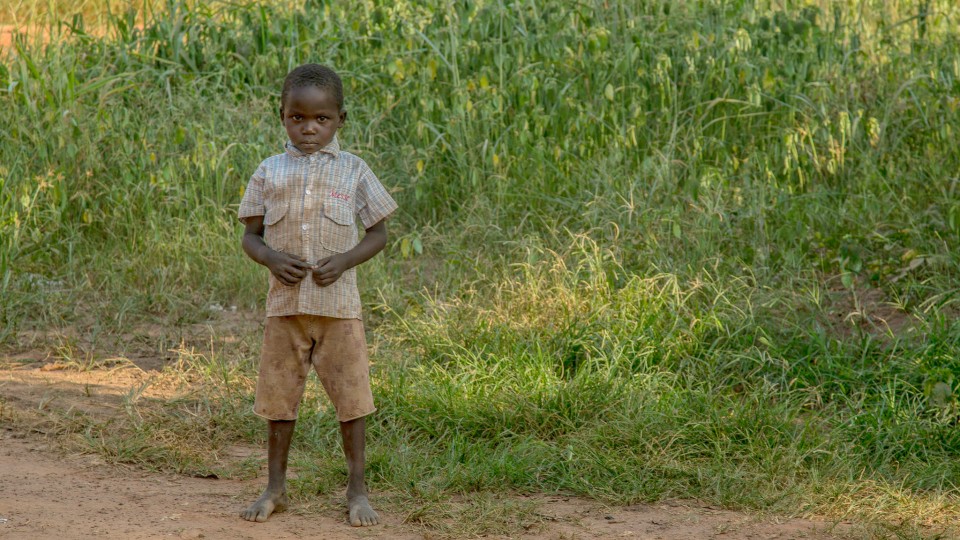 "While it is true that never before has our world faced human displacement of such magnitude, it is equally true that the resourcefulness, capacities and potential for generous caregiving that our 21st century world possesses are also unprecedented. Let's resolve today to deploy that potential and resourcefulness for the good of "the stranger" at our door."
Aylan's final journey was supposed to take him to safety in Europe, but instead it ended tragically into the clutches of ferocious waves of the Mediterranean Sea. Aylan's tiny, three-year old body, eventually washed up onto the Mediterranean shores in Turkey. Aylan, from war-ravaged Syria, is only one tragic example of the enormous plight and suffering of millions of desperate and innocent civilians who have fallen victim to the most extensive and devastating refugee crisis since World War II.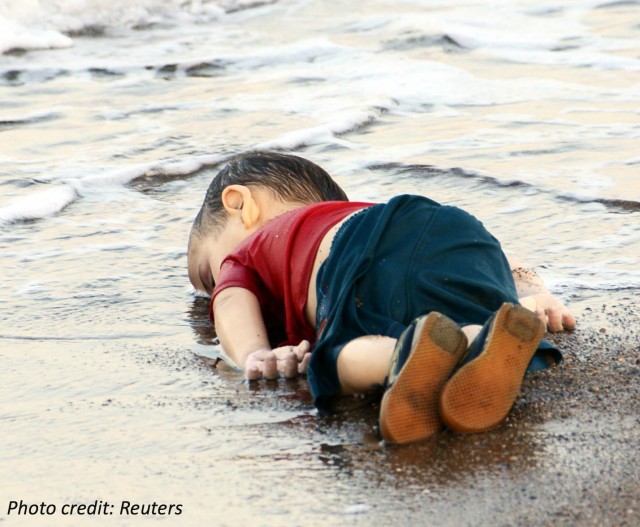 "Never before" is an uncommon way of starting a sentence. Yet, when the attention is turned to the current levels of forcible displacement of people around the world, one has to resort to using this combination of words. Because, never before has the world seen close to 60 million people displaced from their homes against their own will, by one force or another. At the current rate, that amounts to a staggering 43,000 men, women and children, fleeing their homes every single day! Staying at home is simply not an option for these millions of people; for staying home entails scenarios that range from rape, to enslavement, to total devastation, to death.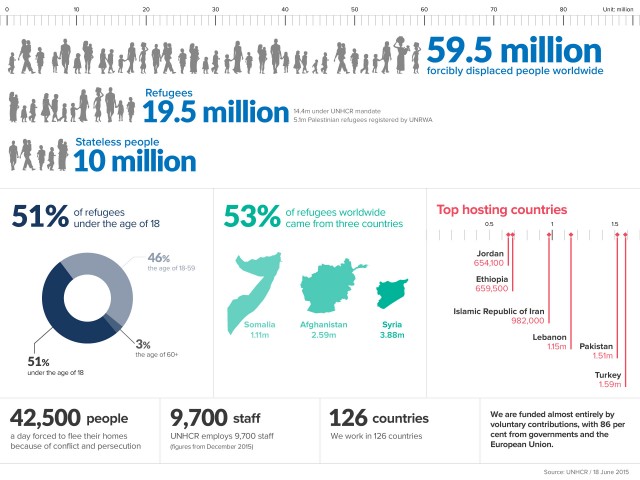 At the beginning of the twenty first century, the "never before" about the global refugee and human displacement crisis comes with an additional quality. It used to be that the main factors behind forced migrations and displacements of people had to do with things like political or religious persecutions, or violence and war. Today, all of these remain potent propellers of mass and forcible displacements of desperate people from one end of the world to another in order to spare their own lives or those of their loved ones. And yet, today, and increasingly in the months and years ahead, massive displacements of desperate and vulnerable people are and will be also forced to flee their homes due to radical consequences of climate change and environmental degradation. Never before have these been a major factor in forced human displacement. The consequences of climate change are enormous. The scarcity of resources fundamental for human life, like drinking water and food, are likely to become even more limited. Many crops and some livestock are unlikely to survive in certain locations if conditions become too hot and dry, or too cold and wet. Food security, which has already been a major global concern for years, will become even more challenging. What is more, such conditions exacerbate existing and give rise to new tensions, leading to violence or full scale armed conflicts and wars. The existential threat and dilemma for small island states is even more pronounced, because as the impact of global warming continues most of these islands are likely to be totally submerged by rising seas, leaving their populations no option but to migrate to safety elsewhere in the world, all in turn creating new socio-economic and political pressures.
In a context such as this, it is easy to see how "never before" applies in a very real sense. Our world has never before been faced with such a combination of issues that generate such unprecedented numbers of refugees, internally displaced or stateless people.
Perhaps two of the most egregious and devastating truths about the current unprecedented refugee crisis is the fact that, one, the majority of the twenty million refugees have fled their homes and homelands because of devastation of war and armed violence, and, two, the majority of the refugees are children, under the age of 18.
And it is exactly because of these two realities that our immediate action is both necessary and imperative. And this imperative and necessity cascade down from the international community to our respective national governments; from policy makers globally to decision makers nationally and locally. And of course, it is a moral responsibility that each of us as national and global citizens must accept as one of the defining challenges of our time.
The good news is that there are specific actions we can take and advocate for that are bound to amount to real solutions in the lives of these vulnerable refugees and displaced people. Let me suggest that perhaps one of the most needed and feasible actions to take as individuals is to advocate with our political leaders (in the case of us in the US, senators and congresswo/men) and urge them to ensure:
Every refugee family has somewhere safe to live;
Every refugee child gets an education;
Every refugee is given opportunities to learn and develop new skills to secure their own livelihood and also make a positive contribution to their newfound community.
While it is true that never before has our world faced human displacement of such magnitude, it is equally true that the resourcefulness, capacities and potential for generous caregiving that our 21st century world possesses are also unprecedented. Let's resolve today to deploy that potential and resourcefulness for the good of "the stranger" at our door. The three-year old Syrian boy, Aylan, did not have to perish in the waters of the Mediterranean. May his story compel us to save many others like Aylan, and help their lives flourish.
Paul Mikov is the Vice President for Institutional Partnerships at CMMB. He is also a visiting Scholar at Columbia University in the School of International & Public Affairs.