Unexpected Allies in the Fight Against HIV
By Bruce Wilkinson and Garrett Grigsby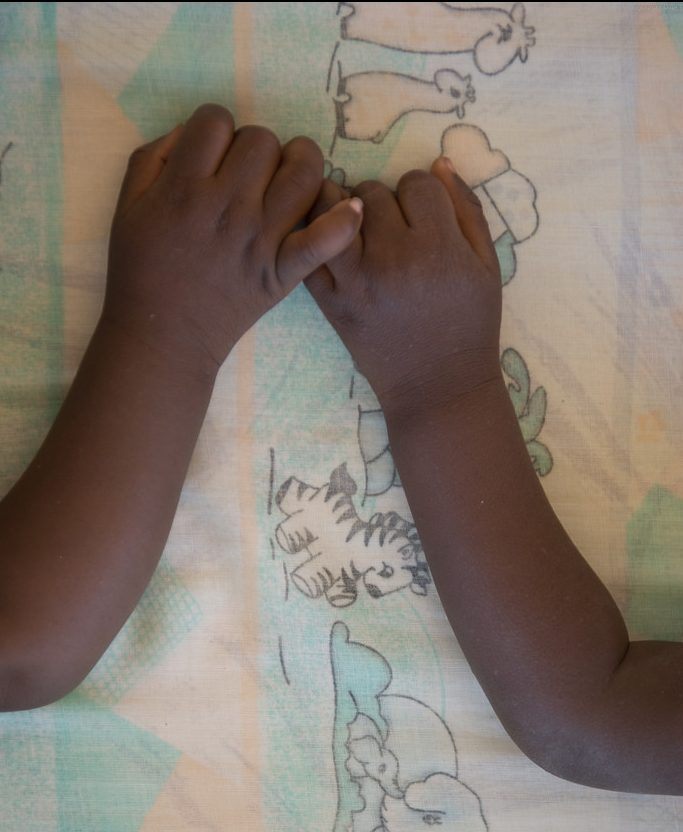 First published by The Hill on 12/01/16 for World AIDS Day.
Some people are born with everything stacked against them. But this story doesn't end the way you think it does, in large part due to some unexpected U.S. allies.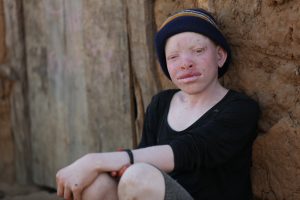 Lumba is a 7th grader who dreams of becoming a lawyer, but in truth, she's a girl living in immense poverty in Mwandi, Zambia. She is albino, which causes skin sensitivity to the sun and eyesight problems. She is orphaned because both her parents died of AIDS and her elderly grandmother struggles to provide the basics — enough food, safe water, and school fees for Lumba and her siblings.
Add to that, Lumba is living with HIV. But Lumba has a world of support from some unexpected allies, and among them you will find the late Senator Jesse Helms, who may be just about the last person you'd expect. When it comes to the strong, compassionate and influential voices who became committed to directing federal funds to help those suffering from HIV/AIDS, Senator Helms was one.
There was a lack of compassion for many infected with HIV in the early days of the crisis, and sadly some of this came from parts of the Christian community. Conservative leaders in government wondered why it was necessary to spend taxpayer money on what many considered a preventable sexually transmitted disease.
So it is easy to forget that people of faith were also instrumental in helping those same government leaders see the need and Biblical calling to respond to the devastation of HIV/AIDS.
For years, conservative Christian leaders worked hard to educate those in their circles about the crisis, with a Scriptural focus on the compassion of Jesus. Countless conversations between leaders and policymakers ultimately helped make a life-saving difference. In 2002, the Christian organization, Samaritan's Purse, organized a conference in Washington, DC; participants came from 87 countries to discuss what could be done to help those affected by a virus that had become a death sentence. Among the guest speakers was Senator Helms, who had reversed his position on federal funding precisely because he received spiritual guidance and advice from Christian leaders he respected.
Unlikely voices united. Conservative and liberal Christians, progressive humanitarians (of many other faiths or no faith at all), and medical groups urged President George W. Bush to take groundbreaking action on AIDS, which the President called a "work of mercy beyond all current international efforts to help the people of Africa." The result was PEPFAR, the President's Emergency Plan for AIDS Relief. PEPFAR's results have been staggering: the number of people on life-saving medicines for HIV grew from 50,000 in 2002 to 9.5 million in 2015.
Faith-based organizations (FBOs) are at the forefront of HIV/AIDS treatment and prevention. The hallmark of our response to this pandemic has been effectiveness, compassion and success. Changing attitudes and approaches within communities of faith where HIV/AIDS prevalence was rapidly increasing reduced stigma and contributed significantly to healing. The devastation of HIV/AIDS has been mitigated and vulnerable groups have been empowered.
Which means in 2016, unlike her parents' generation which was decimated by AIDS, Lumba has access to life-saving antiretroviral therapy. Her death sentence is now a treatable condition. Lumba receives care through the U.S. government-supported work of the U.S.-based Catholic Medical Mission Board (CMMB) and the Mwandi Mission Hospital.
CMMB through its "Healthier Lives Worldwide" project is one of many FBOs to provide long-term, community-based health and development aid to the millions around the world affected by poverty and unequal access to healthcare. Community health workers help families improve their financial situations, get adequate nutrition, make sure girls attend school, meet medical needs including HIV treatment, and have access to clean water – necessary for antiretroviral drugs to be effective.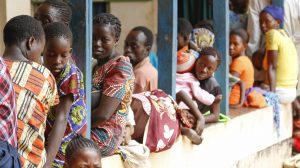 CMMB focuses on mothers and children as agents of change. Their well being not only elevates families, it lifts up friends, neighbors and whole villages. Which means it is critical, not just to Lumba, but to the future of her community, that she thrives and just maybe, achieves that dream of law school someday.
But until we attain an AIDS-free generation, our work is not done. The next step is continuing the work of PEPFAR's DREAMS initiative (Determined, Resilient, Empowered, AIDS-free, Mentored and Safe), which focuses on a hard-to-reach demographic: adolescent girls and young women. This data-driven, U.S. government investment challenges the faith community to once again examine attitudes, practices and stereotypes – our own and those of young women — to further reduce transmission. One thing we know, an AIDS-free world is within reach.
---
Bruce Wilkinson is the President and CEO of Catholic Medical Mission Board (CMMB), a global health organization with over one hundred years of advancing health and human wellbeing. Prior to CMMB, Bruce spent many years in leadership roles in the development sector, most recently as Regional Vice President for Southern Africa Region at World Vision International, as well as Chief of Party for the RAPIDS HIV/AIDS initiative in Zambia, funded by PEPFAR.
Garrett Grigsby was the Executive Director of Christian Connectors for International Health, a network of Christian organizations providing health and preventive services across the globe. He served as the Director of the USAID Center for Faith-based and Community Initiatives under President George W. Bush and on the staff of the U.S. Senate for more than a decade.