VIDEO: Faith on the Frontlines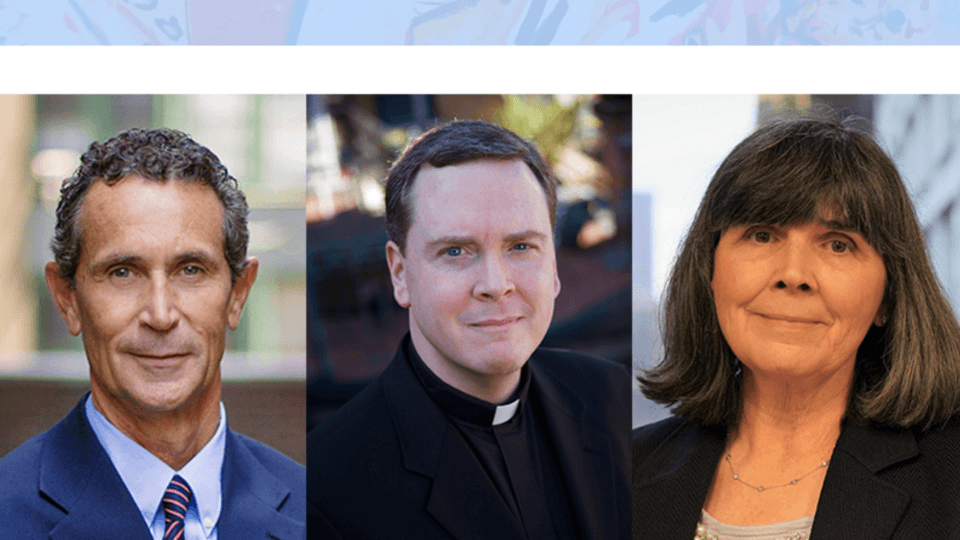 CMMB's CEO & President Bruce Wilkinson joined Dr. Mary Leahy of Bon Secours Charity Health System for Faith on the Frontlines, a special livestream event on May 13, 2020.
Hosted by the Sheen Center for Thought & Culture and moderated by Father Matt Malone, S.J. of America Media, the panel explores the role of faith in navigating a medical response to COVID-19.
Some of the topics explored:
How are Catholic healthcare workers responding to the unique challenges of COVID-19, specifically caring for/being present to the "whole person" when treatment of this particular disease requires isolation?
How do we heal the healers?
What medical and faith lessons have we, as a Church, learned from past health crises (Ebola, AIDS, etc.) that can help inform our current situation and that we can offer the wider (i.e. secular) medical establishment?
WATCH NOW: Faith on the Frontlines
About our COVID-19 Response
Our COVID-19 response efforts continue in our five country offices—Haiti, Kenya, Peru, South Sudan, and Zambia. We're partnering with global organizations to deliver critical personal protective equipment to workers on the frontline, while implementing safety measures in and around the facilities we serve.
We regularly publish COVID-19 situation reports to outline the latest on our intervention. For country-specific information and response highlights, view our most recent report.