On International Volunteer Day: A Letter of Thanks to all our Volunteers
December 5, 2019 •
Bruce Wilkinson •
Haiti, Kenya, New York, Peru, South Sudan, Sudan, Swaziland, Zambia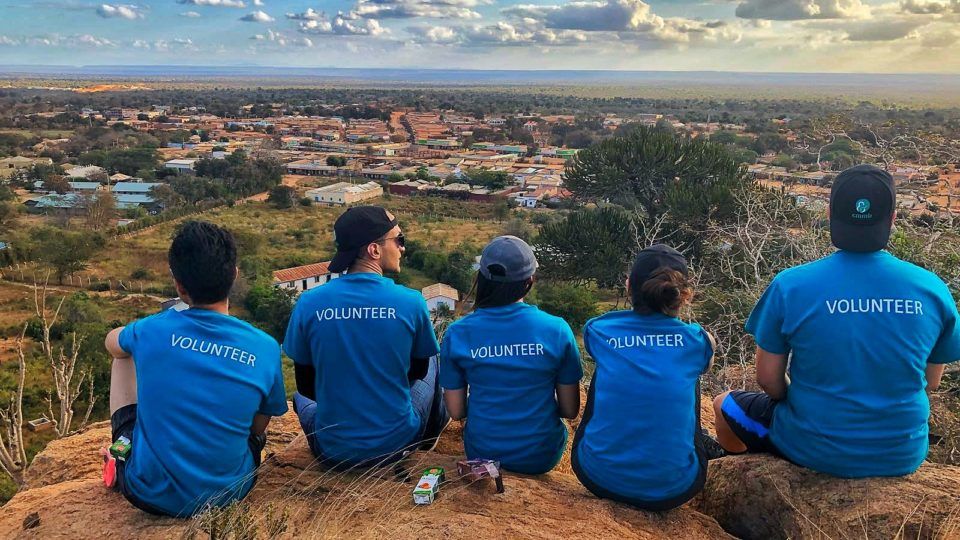 "I alone cannot change the world, but I can cast a stone across the waters to create many ripples." – Mother Teresa
To our courageous and dedicated volunteers,
Thank you.
Thank you for your courage and your conviction, for leaving behind all that is familiar and comfortable to serve others. Thank you for your compassion and your awareness, for seeing the need and responding. Thank you for sharing your skills and knowledge to help improve lives and build the capacity of those who have not had the same good fortune of opportunity and education – but thank you also for knowing that the experiences you will live and the people you will encounter will teach you more than you could have imagine.  Thank you for your patience, respect and perseverance, change is never easy. But most of all thank you for your kindness, care and love and for being the inspiration the world needs.
CMMB was founded in 1912 by a volunteerwho in turn, worked hard to recruit others volunteers. Thus at our core, CMMB volunteers continue to live out our rich heritage in solidarity with the poor. And for me, our 637 volunteers serving around the world are the best expression of who we are. I am so thankful for each and every one of you. I am thankful for your acts of selflessness and kindness each day and for the love and care that you express to those who surround you.
"The purpose of life is not to be happy. It is to be useful, to be honorable, to be compassionate, to have it make some difference that you have lived and lived well."  – Ralph Waldo Emerson
I too was once a 'full time' volunteer. I joined the Peace Corps in 1977 and was posted to Ghana. I remember those early days as times of amazing discovery and service. Yet I also remember experiencing a myriad of frustrations and, at times, a deep loneliness. It was especially poignant around family holidays when I could imagine those I love gathering together to celebrate Thanksgiving or Christmas. I remember being frustrated by not fully understanding the cultural cues or having difficulty accepting some values which ran counter to my own. Yet the more I practiced a spirit of thankfulness, the more I learned to love what I was doing and the people in my community. Volunteering isn't easy but it really highlights what Gandhi said, "the best way to find yourself is to lose yourself in the service of others." 
In this season of thanks and giving in the USA, I want to express my deep appreciation and thankfulness to all of our volunteers around the world. You are a wonderful community living out your passion and helping to create a world in which every human life is valued and health and human dignity are shared by all. You continue to be in our thoughts and prayers as you live out your calling of service.
On behalf of the CMMB community,  thank you.
In gratitude,

Bruce Wilkinson, CEO & President
---