International Volunteer Cathryn Espadero: "Doing What I Can."
February 3, 2018 •
Mary Cathryn Espadero  •
Kenya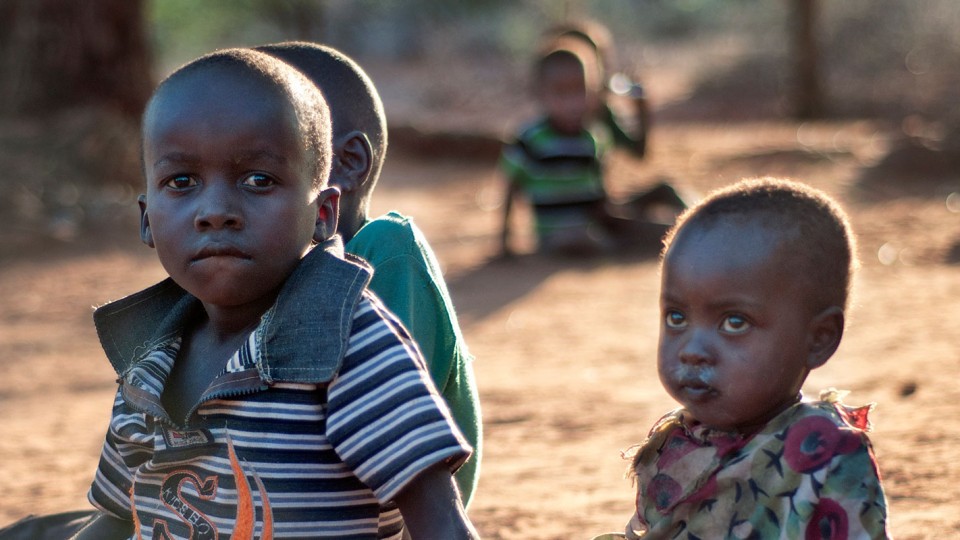 Mary Cathryn Espadero has been volunteering with our team in Mutomo, Kenya since July 2017 and continues to serve in her role as a monitoring and evaluation specialist. In this piece she shares a very important reminder, "Even though the world's problems are overwhelmingly great, we can still do our part by focusing on where we are."
---
August 2017 wasn't a good month for world politics. In the country I grew up in, the Philippines, 3,933 people were killed in the war on drugs; many of these were innocent people at the wrong place and time. In the country I had learned to call home, USA, neo-Nazis rallied for their white supremacy, killing one person and injuring 19 counter-protesters. In the country I was to call my new home, Kenya, post-election violence resulted in 37 deaths and 126 people injured.
These global events played in the backdrop of my first month volunteering in Kenya, weighing me down as reminders of man's great potential to be evil. I was struggling to make sense of the local poverty surrounding me. In this semi-arid desert of Kitui South, many families had no access to the most basic need for survival: safe drinking water.
Many also lost access to healthcare, due to the national nurses' strike that closed down public health facilities for four months. During this time, mothers gave birth without skilled services; newborns and children went without proper care and immunization. Many suffered from the absence of life-saving HIV and emergency care. This strike was labelled as the worst public health crisis in Kenya's history, estimated to have doubled the number of maternal and child deaths.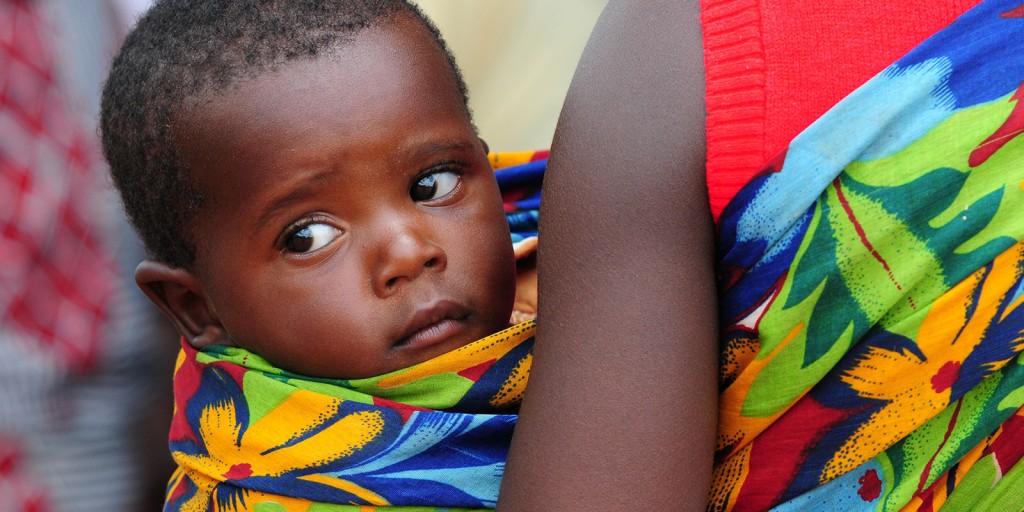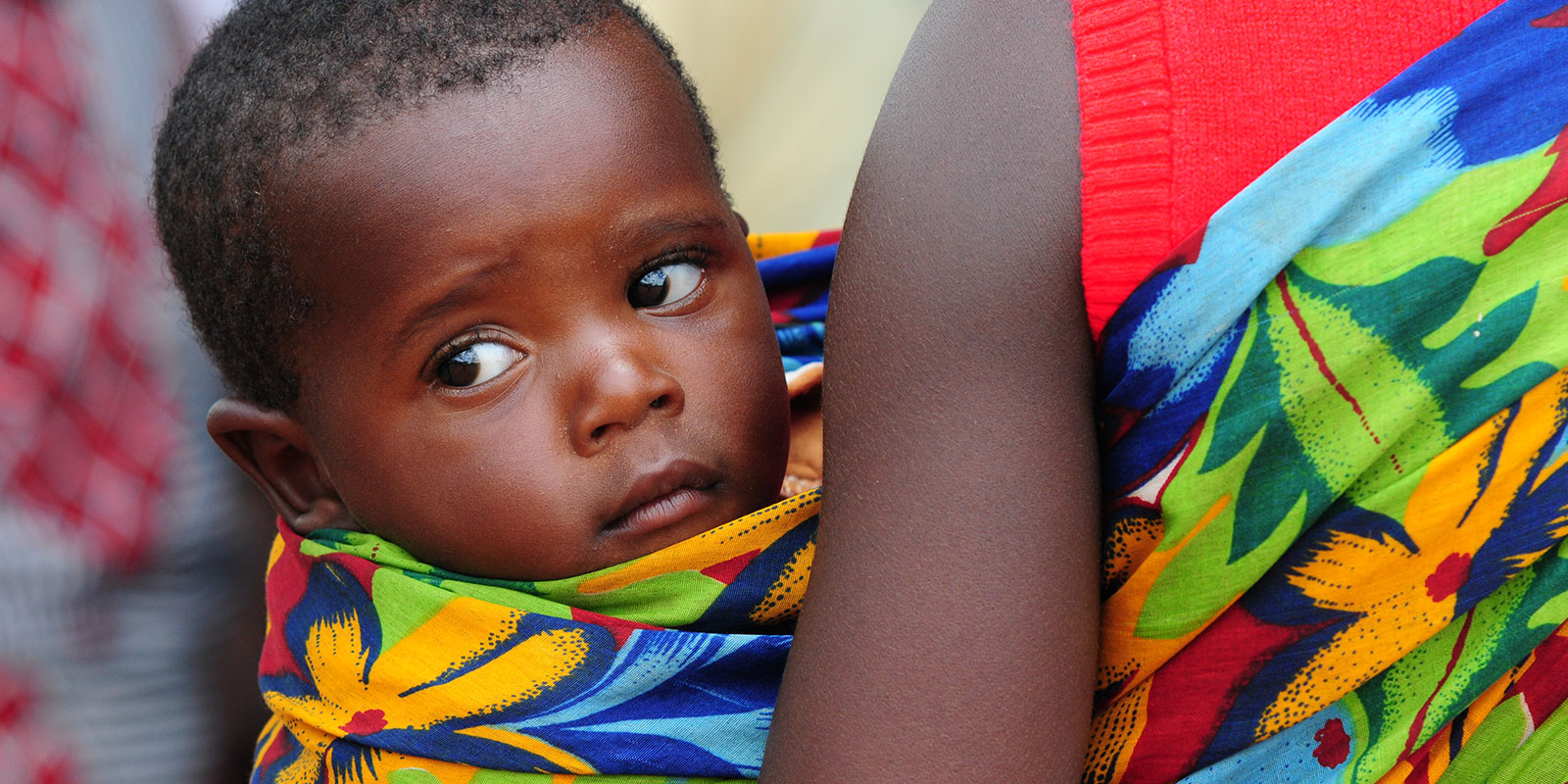 Meeting the faces that eventually became the numbers was the most difficult part. Watching a life fade away before my eyes, from a disease that could have been prevented or treated, while their children stood by helplessly, was like reality smacking me hard in the face.
This is such an unfair world.
I mourned. I mourned for the untimely, preventable deaths of the few local people I met. And I mourned for the people across the globe who lost their dignities to man's thirst for power.
In that month, for the first time in my development career, I felt helpless. I began doubting my ability to make a difference. It became clearer to me that the world's problems are rooted in the manner of which the social structure allows man's evil to flourish. How will my work – my building of an evaluation system for CMMB Kenya's maternal health program – make so much as a dent in addressing that structure?
As I attempted to resolve my grief and make sense of the messiness of this world, I went for an evening walk around the quieter part of the town of Mutomo. There, at the center of an unkempt field, stood a large cross. Deeming it a safe place for reflection, I sat on a patch of grass in front of it.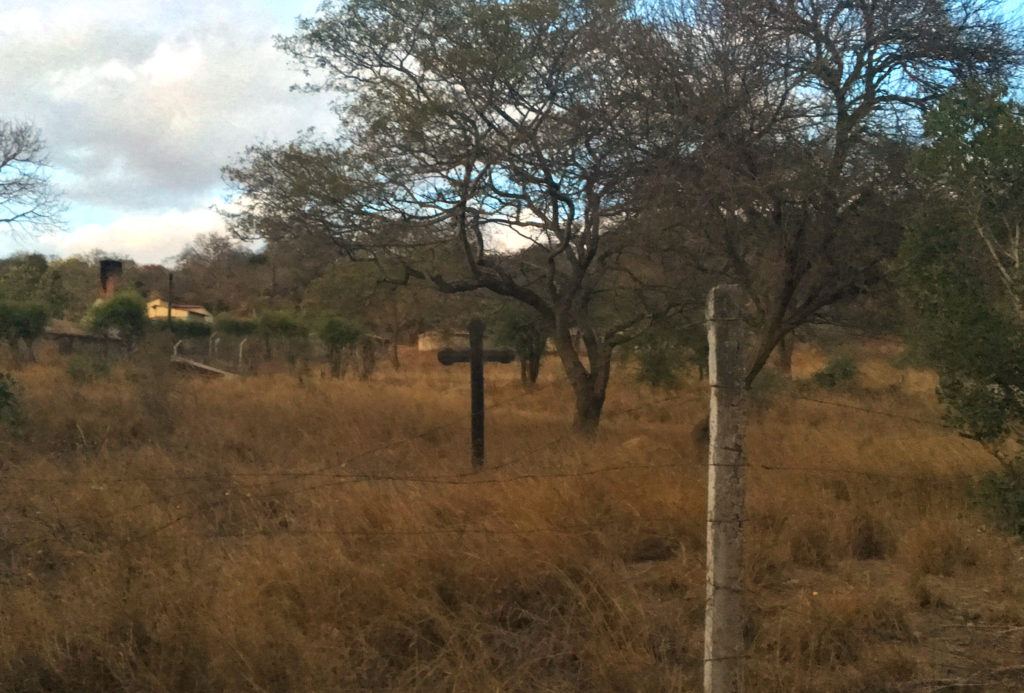 I looked to the cross and reflected on how Jesus reacted to the injustices of his time. That's when I remembered that even God himself couldn't solve the world's problems in his human existence. While the problems of the global society were overwhelming and far-reaching, Jesus focused on what he could do with what he knew and had, even if that meant only reaching a small population with his message of love.
Jesus died on the cross to spread his message, tortured and betrayed. Despite giving his all, the world did not change overnight. That didn't mean that his work was all for nothing of course – his impact would slowly build, and last for centuries to come. Generations of followers try to live like he did – with love and compassion, especially towards the poor and marginalized.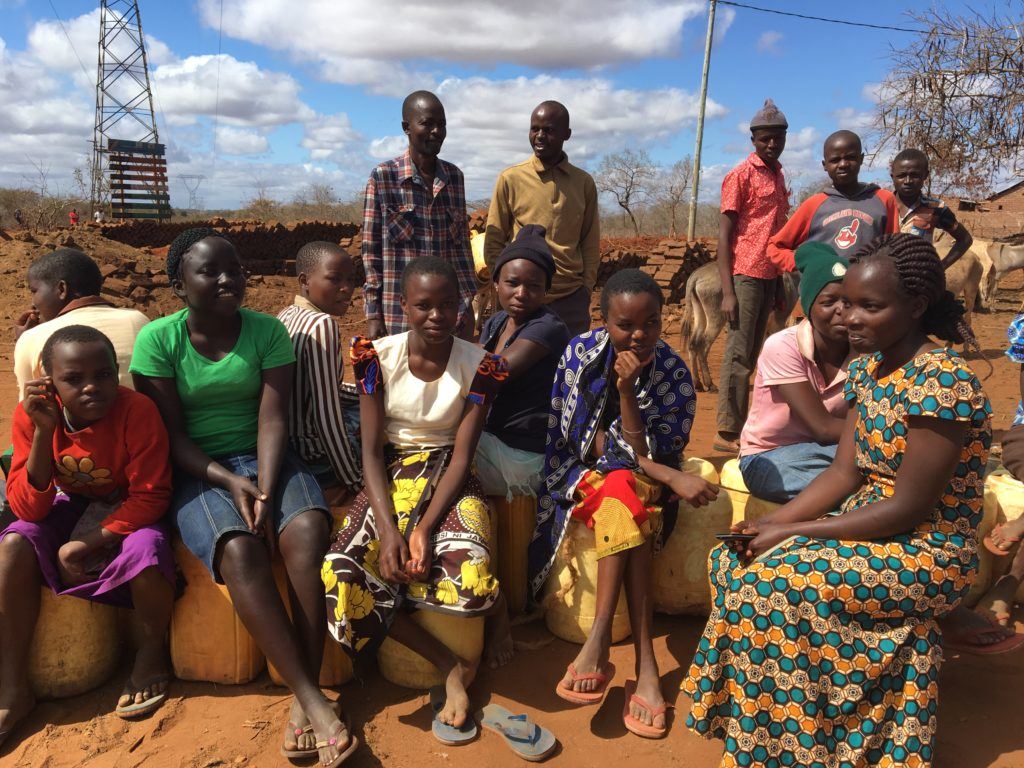 Over two thousand years later, hatred and greed continues to taint the world, but I cannot refute that significant progress has been made in overcoming evil. Jesus inspired millions of people and numerous institutions across the world to actively combat injustices and protect human dignity.
Even CMMB was inspired by the Christian faith. I imagine that Dr. Paluel Joseph Flagg, the founder, was in a similar situation as I was when doing a medical mission in Haiti in 1912 – grieving and making sense of an unfair world.
However, he didn't let the complexity of the world's problems overwhelm him; like Jesus, he chose to do what he could with what he knew and had. He rounded up a small team of people who shared his desire to make a difference. That team grew into generations of people who contributed resources and their skills in medicine, project management, administration, communication, and more.
Since that humble beginning, CMMB has operated in six countries, eventually supporting hundreds of thousands of people across the world with access to health services.
Doing Our Part
We are only reaching a small fraction of impoverished people. We are only tackling one problem, public health, amongst a multitude of the world's problems such as war, poverty, corruption, climate change, and more. Our work is certainly not enough to resolve an ineffective social structure. However, we are doing our part.
I take comfort in remembering that we are not alone in our desire to make this place more beautiful and livable. There are many people and institutions out there, working on different social issues. Amidst the depressing news, I take comfort and gratitude in uplifting news of human resilience and solidarity. There are people in the Philippines, USA, and Kenya fighting to promote peace and bring justice to victims.
After my walk and reflection, I headed back home and joined my new friends for dinner – my hard-working Kenyan colleagues and passionate medical volunteers from different international organizations. We are all here to contribute what we can to improve the quality of people's lives in Kitui South. I look to them to remind myself that while humans can be evil, they also have great potential to be good, loving, and compassionate.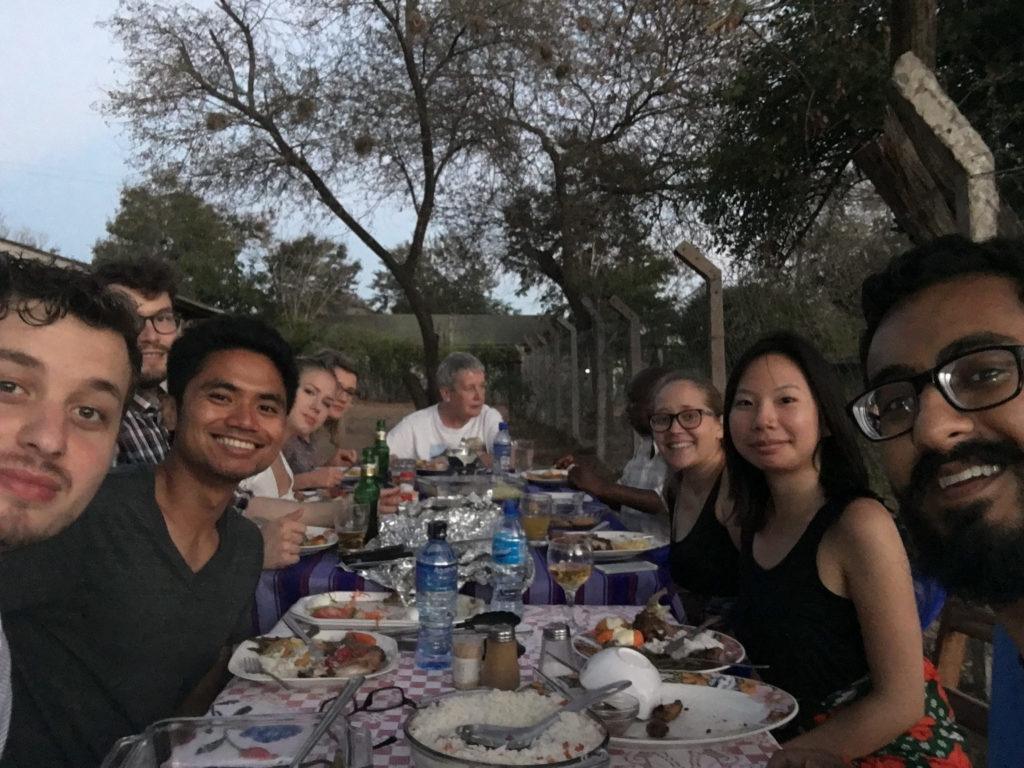 I am part of this global effort to spread goodness. My contribution may not change the world overnight, but it will strengthen an institution that is committed to changing the world in the long-run. Just as I am building on generations of small contributions, I aim to produce work that will be built on for generations to come. This is a long fight towards building a world where every person's dignity is respected, and every person has the opportunity to live quality, fulfilling lives.  We are taking this one step at a time. Our society has come a long way since the time of Jesus, and I believe it will go further.
Through our small combined efforts, I know that love will overcome evil, as it has done so many times before.
I will leave you with this beautiful quote by Ralph Waldo Emerson where he offers a response the question, what is success?
"To laugh often and much; to win the respect of intelligent people and the affection of children; to earn the appreciation of honest critics and endure the betrayal of false friends; to appreciate the beauty; to find the best in others; to leave the world a bit better, whether by a healthy child, a garden patch Or a redeemed social condition; to know even one life has breathed easier because you have lived. This is to have succeeded!"