Meet April Simmons: NYC Intern
August 12, 2017 •
New York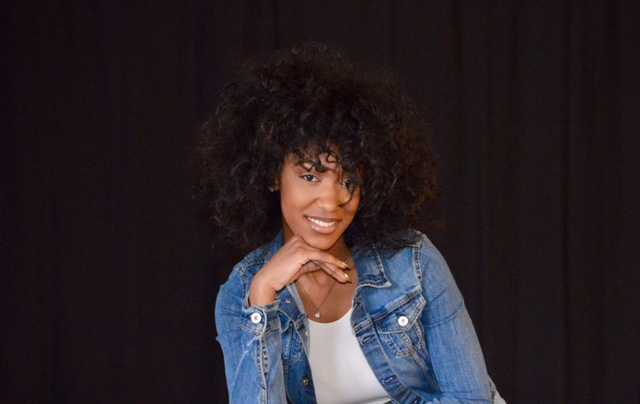 April was born and raised in Brooklyn, NY, and will be joining CMMB this summer as an intern for the Strategy and Innovation team. April has aspirations to become an Audiologist. She is a rising junior at Loyola University of Maryland, majoring in speech-language pathology and audiology – and was recently accepted into the University of Cape Town's Study Abroad Program for spring 2018. Over the last couple of summers, April has worked with several community based organizations serving children and families. She enjoys serving as a mentor to undeserved youth in the Baltimore community with The Choice Program at Loyola. Read on to learn more about April!
---
Education: Loyola University of Maryland, speech-language pathology and audiology major.
CMMB Volunteer Post: Strategy and Innovation Intern in NYC.
If you were asked to sum yourself up in two words, which two would you choose? Driven and thoughtful.
Why did you choose CMMB? I chose to work with CMMB because of their firm belief in the power of education and empowerment, especially when it comes to children and women. CMMB's beliefs align with mine, as I hope to continue to do what I can to stem the school-to-prison pipeline by empowering youth in America, while also reminding them that their education and advocating for themselves in the classroom is both key and necessary.
What are you most proud of? Aside from some of the significant milestones I've been able to achieve thus far in my life, my hair!
Imagine you are stuck in an elevator. Who would you most like to be stuck with? And why? If I was stuck in an elevator I would most like to be with Michelle Obama, because she is such an intelligent and inspirational woman. I feel like in a situation like that she'd be both reassuring and a great conversationalist. Also, I have no doubt that by the time we make it out of that elevator, I'd feel super empowered.
You are featured in the NY Times or your national newspaper. What's the headline? "April the Audiologist back at it again, giving ears that have been mercilessly exposed to loud sound via innovative earphones, yet another chance."
What would be your theme song? Just fine by Mary J. Blige.
Imagine if you were an animal. Which would you be and why? If I was an animal I'd want to be a jaguar (not sure if that's necessarily what I'd wind up being though), because they're sleek, independent, beautiful, fearless, decisive, strong, and known to be leaders.
What is your hope for your experience volunteering with CMMB? From my time with CMMB, I hope to make a meaningful difference in the lives of the women and children that the organization serves, and I also hope to gain a better understanding of what the women and children go through on a daily basis in the various regions that CMMB works for.
Favorite quote: Everything happens for a reason.
Who would you like to play you in the movie of your life? Gabrielle Union.
What is your hope for the future? My hope for the future is that both here in America and across the world, injustice and inequality as a whole will come to an end.
Favorite speech or Tedtalk: Millennials in the Workplace- Simon Sinek. I think everyone should watch this video, its incredibly relevant and eye-opening.
If you could solve one world problem, what would it be? The education gap in America in general, especially in terms of its quality.
What are the three things you are most grateful for? My family & friends, education, and laughter.
Who is your biggest inspiration? Why? My mother because no matter what obstacles she's been faced with in life, she has always kept that beautiful smile on her face, found a way to overcome, and then excelled. I want to be just like her.