Meet Betania Parra: Our New York Volunteer
August 16, 2018 •
CMMB •
New York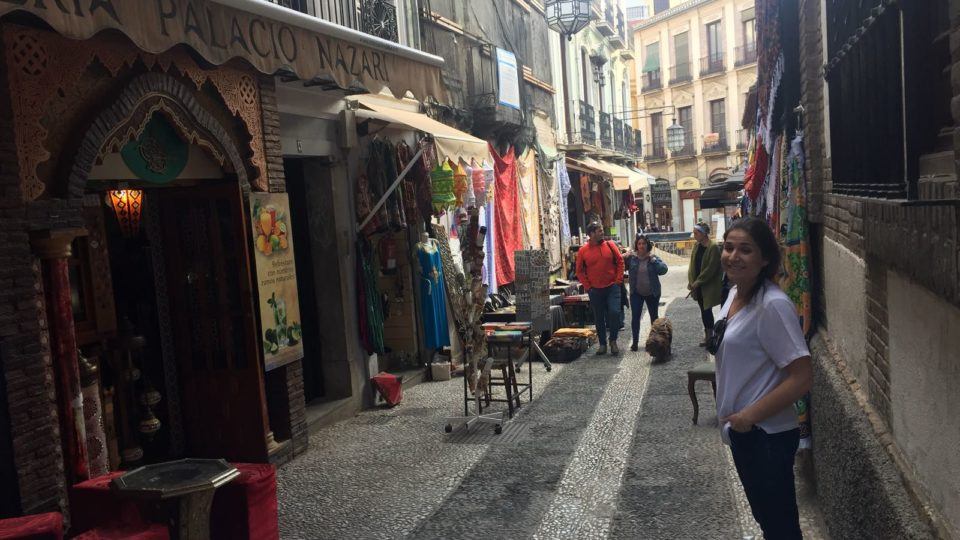 Meet Betania Parra, another one of our outstanding volunteers. Betania brings her years of experience working in IT consultancy in Spain and volunteering with other NGO's to support our team at the New York office. Read on to learn more about Betania – what animal she would be, and her book recommendation!
---
Where is home? Madrid, Spain. But really, home for me is talking for hours with family and friends.
Education: I went to the University of Zaragoza in Spain from 2003 -2008 and spent a year at the Maastricht University School of Business and Economics in the Netherlands with the European Scholarship Program from 2006-2007. Just this year, I completed my Executive MBA at IESE Business School in Madrid.
CMMB volunteer post: I am on the strategy and communication team as the project manager for donor journeys.
If you were asked to sum yourself up in two words, which two would you choose? Smiling and active.
Why CMMB? I chose CMMB because I already knew one of the team members, and she told me incredible things about the organization.
What are you most proud of? My relationship with my family.
Imagine you are stuck in an elevator. Who would you most like to be stuck with? And why?
I would like to be stuck with someone who has an interesting life to share; someone who has gone through challenges, overcome their struggles, and looks at life in a positive way.
You are featured in the NY Times or your national newspaper. What's the headline?
"It's a Match!: How Betania Parra Found Her Place Between the For-Profit and Non-Profit Sector."
What would be your theme song? "Streets of Philadelphia" – Bruce Springsteen.
Imagine if you were an animal – which would you be and why? I would be a lioness because they hunt and take care of the family.
What is your hope for your experience volunteering with CMMB? I want to learn about strategy and communication in the non-profit sector.
Favorite quote: "Live like there's no tomorrow."
What book should everyone read? Why?Ender's Game by Orson Scott Card. The book really helps you understand a bit of how the world works.
Who would you like to play you in the movie of your life? Michelle Pfeiffer
What is your hope for the future? Free and good education for everyone.
Favorite speech or Tedtalk: I don't remember the exact title, but I think it was called "Nothing is impossible."
If you could solve one world problem, what would it be? Education problems.
What are the three things you are most grateful for?
Who is your biggest inspiration? Why? My mother. She loves everyone even if she doesn't know them because that makes her happy.
Sign up to receive our volunteer newsletter!
Donate to this Volunteer