Meet Tim O'Donnell: Our New NYC Volunteer
March 10, 2018 •
New York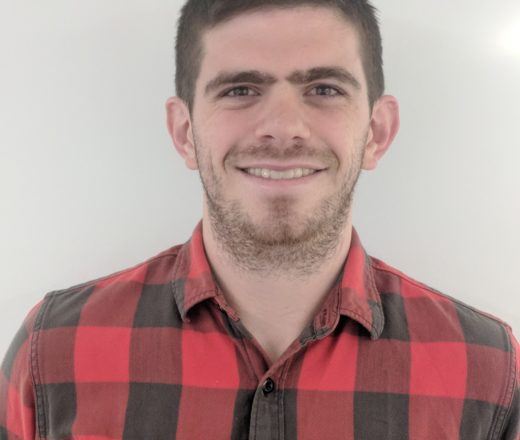 Tim O'Donnell was born and bred in New York. He has a Bachelor's in Broadcasting and Mass Communications from SUNY Oswego. Tim spent the past five years working in different advertising agencies around NYC. He recently joined our team at CMMB's NYC office where he is supporting the strategy and innovation team. Learn more about Tim, who he is most proud of and what his hopes are for the future. 
---
Where is home? I am a born, bred, pizza-fed New Yorker.
CMMB Volunteer Post: I will be working with the Strategy and Innovation team and hope one day to do field volunteer work.
If you were asked to sum yourself up in two words, which two would you choose? Jocular and affable.
Why CMMB? I had been working at different advertising agencies in New York the past five years and wanted to do something different. CMMB inspired me because of their mission and commitment to bettering the lives of others.
What are you most proud of? I'm very proud of my family. My brother is a Captain in the United States Marine Corps, my mother is the deputy editor-in-chief at a growing news company, and my father has been an attorney in New York representing people for over thirty years.
Imagine you are stuck in an elevator. Who would you most like to be stuck with? And why? If it's any person from history it has to be Houdini, right? We'd be out of there in no time. If it's someone who's currently alive, I'd say George R.R. Martin so I could learn how Game of Thrones ends in case we don't make it.
You are featured in the NY Times or your national newspaper. What's the headline?
"O'Donnell Inspires Others to Laugh and Love (No Relation to Rosie)"
What would be your theme song? What's Golden by Jurassic 5.
Imagine if you were an animal or instrument – which would you be and why? I'd like to be a big dog because I could slobber anywhere and people would still love me.
What is your hope for your experience volunteering with CMMB? I hope I can learn about what it takes to help others around the world from an NGO. I'm totally new to this world, and I intend to soak up as much information as possible.
What book should everyone read? Why? I'd say just read, period! It doesn't matter if it's graphic novels, fiction, or cook books, but it's important for us to "de-screen" regularly.
Who would you like to play you in the movie of your life? Timothy Olyphant (get it? Tim O!).
What is your hope for the future? I hope that advances in medicine and water treatment will sharply decrease worldwide infant mortality and avoid conflict over access to clean water.
If you could solve one world problem, what would it be? Income inequality.
What are the three things you are most grateful for? My family, friends, and the opportunity I have to help others.
Who is your biggest inspiration? Why? My family, they're the ones who have always had my back and always will (Hi Mom!).
---