Returning to the Mwandi Mission Hospital: Meet the Medical Mission Team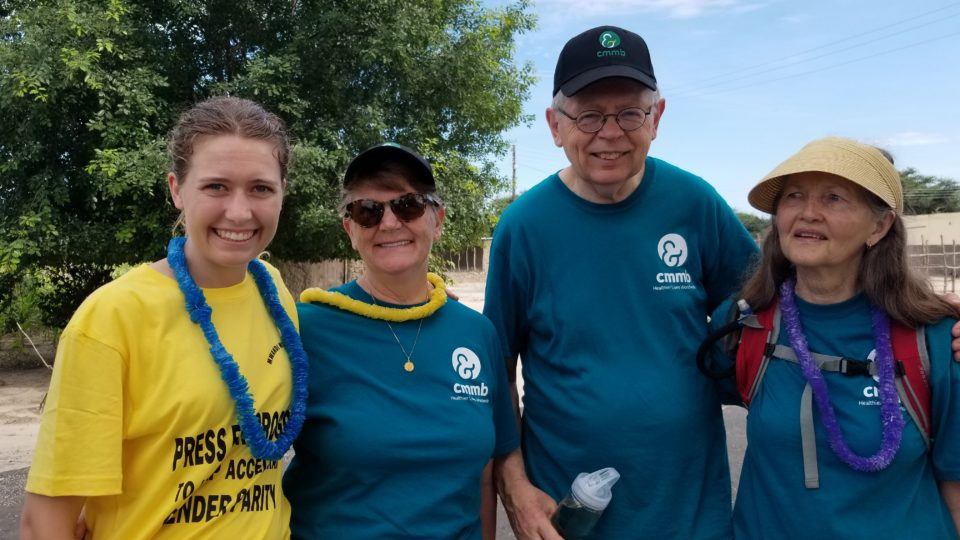 On March 3rd, 2018 a team of highly qualified health professionals set out on a medical mission trip to the Mwandi Mission Hospital in Zambia.
You might remember reading about the medical mission team that traveled to Mwandi last September. Made up of three specialized health professionals, the September team worked alongside local health professionals, community health workers, and members of the communities to conduct an assessment highlighting the challenges the mission is currently facing and making a series of recommendations. 
Our current team of volunteers, including Dr. Helene Calvet who was part of the previous mission trip, is currently on the ground, building, and expanding on the work of the previous mission. This new team of volunteers will pick up where the first team left off, observing challenges or changes since the initial assessment.
The team will focus on capacity building and training while participating in and supporting a mix of formal and "on-the-job-training" sessions. Each volunteer has a specific area of focus including:
infection control,
management and on-the-job training,
hospital administration,
emergency and trauma,
nutrition training,
respiratory infections,
labor and delivery, and
hospital operations.
As you can tell, our team will be very busy, and this is just part of the "to do" list! Read on to meet the team:
---
Meet the Team
Dr. Helene Calvet
Clinical Lead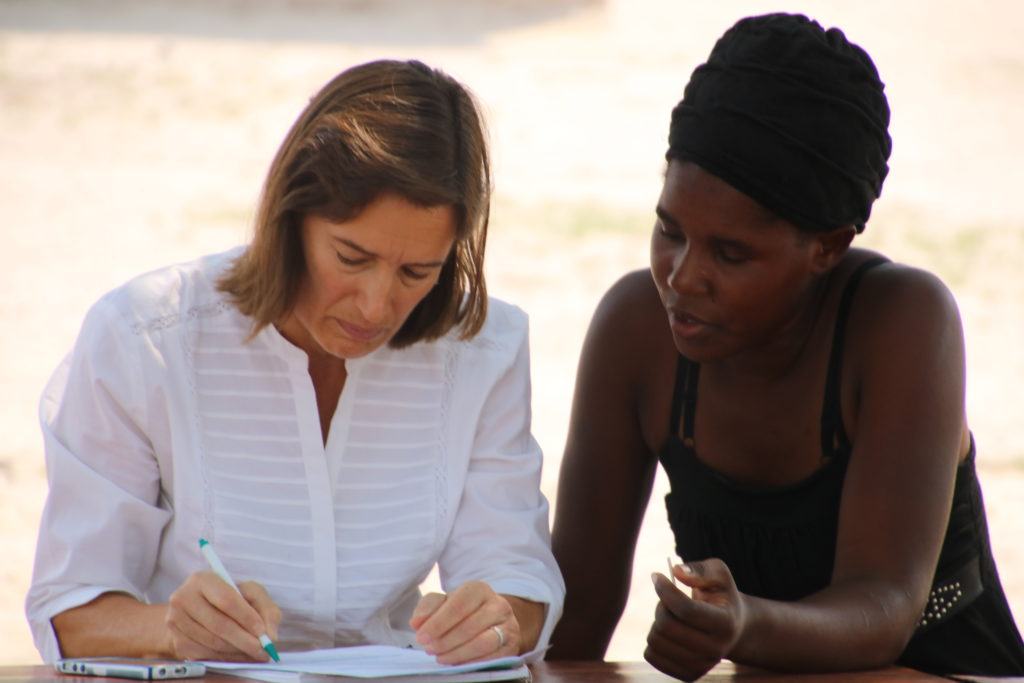 Dr. Helene Calvet received her MD from UCLA School of Medicine in 1989 and is board-certified in internal medicine and infectious diseases. She has worked in the field of public health for the past 17 years, running a tuberculous clinic for over a decade, and has been involved in sexually transmitted infections education for over 20 years, delivering sexually transmitted infections training to providers in the Southwest, Pacific jurisdictions, Mexico, and Vietnam. Recently she did some consulting for the World Health Organization in Bangladesh. Dr. Calvet has volunteered on various medical projects in Guatemala and has been involved with cervical cancer screening projects in Latin America. She was also a member of the inaugural CMMB mission trip to Zambia in September 2017.
Nancy Allison Burt
Registered Nurse
Nancy Allison Burt (Alli) has worked as a registered nurse for over 40 years. She has experience in acute care hospitals and nursing homes. Beginning her career in the military and in intensive care and cardiac and coronary care units, she used critical care skills for the first ten years of her career. She served overseas in Vietnam in a mobile army surgical hospital unit treating military personnel and local civilians in trauma, critical care, and recovery units. Alli served as Director of Nurses in a 96-bed nursing home for seven years. She found herself missing the experience of serving others, and left administration work to return to intensive care, cardiac and coronary care units until an obstetrical position opened. She remained in obstetrics until her retirement.
Beverly Farinelli
Registered Nurse
Beverly Farinelli is a highly accomplished and visionary nurse executive with widely diversified expertise. She has a proven track record in board relations and community partnerships. She demonstrates cultural sensitivity while working effectively in multi-national environments. She looks forward to using her skills as part of the Mission Hospital in Zambia.
Dr. John Hoying
Rheumatologist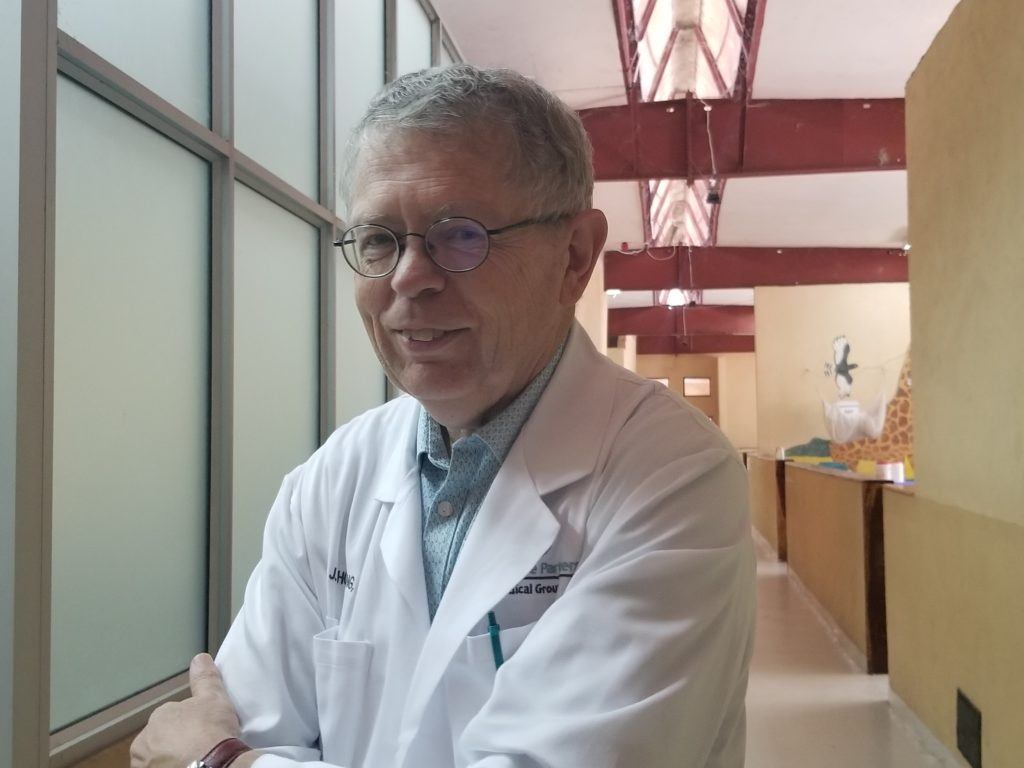 Dr. John Hoying is a rheumatologist based in Los Angeles. Dr. Hoying grew up on a dairy farm in Ohio. He went into the seminary and was asked to be the secretary of the mission committee. This experience gave him tremendous respect for the missionaries and the work they do. His pathway was redirected to becoming a physician albeit a circuitous route. He went to graduate school studying cognitive psychology, which led him into teaching, mental health, medicine, and finally rheumatology. Living in Los Angeles he has patients throughout the world. His aspirations are to assist with the talents and resources that he has.
Patricia O'Neil Hoying
Registered Nurse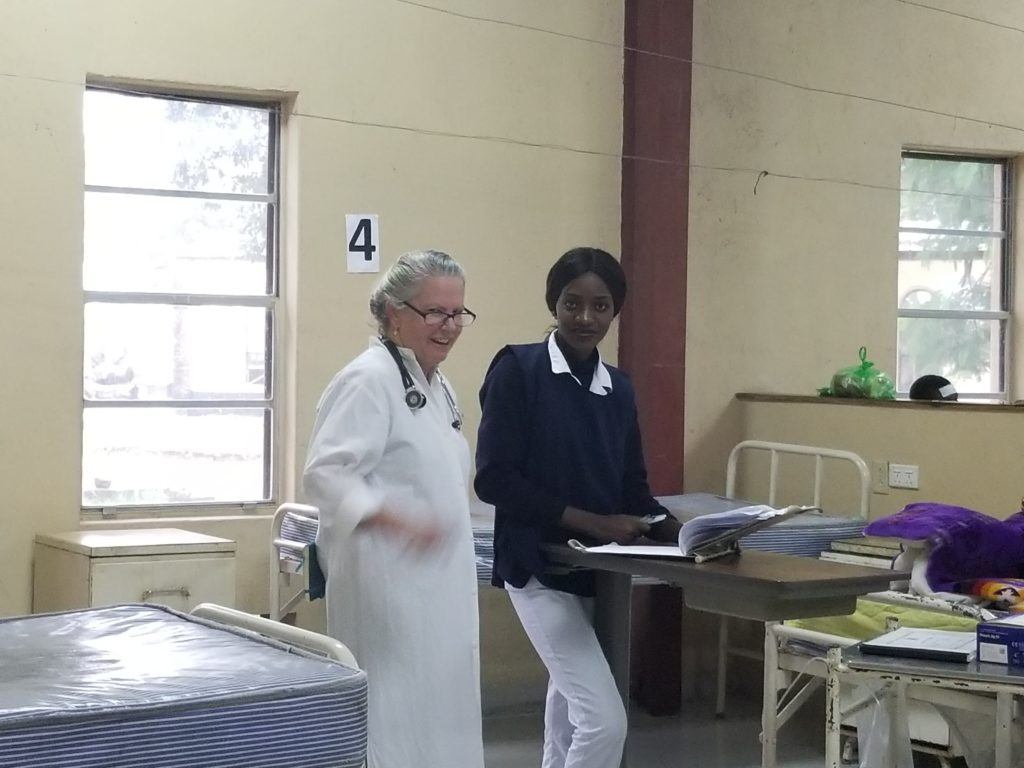 Patricia O'Neil Hoying is a registered nurse from Los Angeles. Patricia was born and raised in a large Catholic family in Los Angeles. She worked at Little Company of Mary Hospital in various capacities as an RN (floor nurse, mentor, admitting office, diabetes education, charge nurse). She hopes to learn about the work in Zambia first hand and meet the people who are served and those who provide the care at the mission hospital.
Mary West Piowaty
Respiratory Care Practitioner
Mary West Piowaty is a respiratory care practitioner with over 30 years of experience caring for adults, children, and neonates. She has worked in six bed to 400 bed hospitals and is passionate about delivering quality healthcare in a variety of clinical and community settings, including emergency room medical and surgical, and delivery and nursery. She is a trained home healthcare and hospice professional, she also has experience in delivering end of life and follow up care in the home. As someone who has always volunteered and participated in community development, she seeks to use her skills to improve lives and empower others to make positive change.
Heidi West
Program Manager & Internal Program Specialist
Heidi Westwill serve as the program manager for the mission hospital. Heidi is an international program specialist with over ten years of experience in program management and development for international NGOs and universities, most recently for CMMB, Global Environmental Health Lab, and Drexel University. She has an MA in Ethics, Peace, and Global Affairs from American University, a Graduate Certificate in Global Health from Drexel University, and a B.A. in Political Science from the University of California, Berkeley. She serves on the boards of the United Nations Association, Brooklyn Chapter, and Peace Day Philly and is an active member of the American Public Health Association.
---
Stay tuned for updates from our mission hospital team! 
Donate to this Volunteer