International Volunteer Mindy Weschler: Embracing Suffering and Joy in the Same Breath.
March 10, 2018 •
CMMB •
Kenya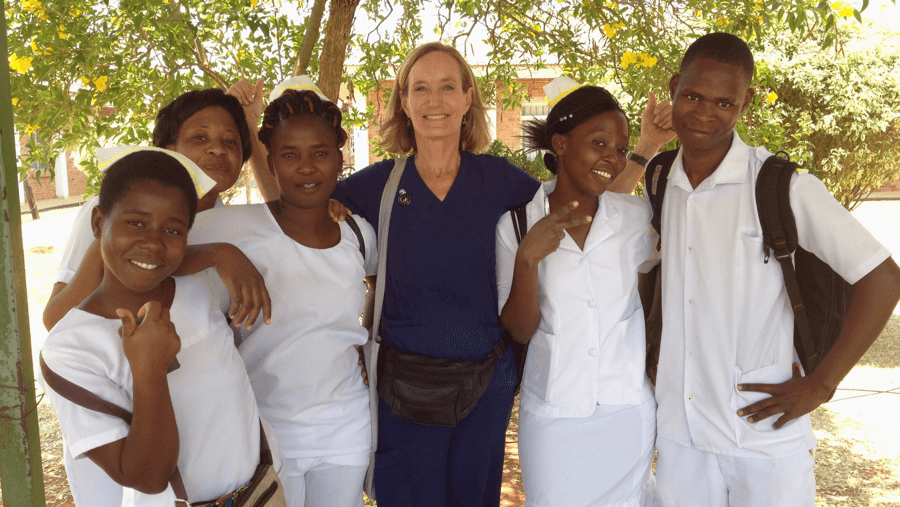 Mindy is a nurse and nurse educator from Woodstock, Vermont. She is one of our international volunteers and an Aurora Fellow.  Mindy will be serving in Mutomo, Kenya for one year starting in March 2018. While there she will be teaching nursing students at a new nursing program set up at the mission hospital. This is her fourth assignment in Africa.
In this piece, Mindy answers the question: "What drives you to do this work?"
---
What Drives You to Do this Work?
I had to dig deeply to find my answer to this question.  After considering the question, it relates mostly to my own journey, an opening, a peeling away of the layers of my ostrich-in-the-sand existence as a white American living in rural Vermont.
After traveling and working on short-term missions in Honduras and the Republic of Congo, I was stunned by how narrow my view of life and the world had become. As a child I was raised in affluent, white suburbia. My parents fully funded my college education and I began my nursing career as an ICU nurse in academic settings, far from the facilities that care for the poor and indigenous populations.
Living and raising children in rural Vermont afforded us a safe, secure, privileged, and idyllic life; an 85-acre farm complete with horses, goats, sheep, cats, dogs, and chickens. We swam in a clear, cool pond in summer and skied and snow-shoed on our many woodland trails in winter. I will be forever grateful for this life and for my daughters' childhood there. Yet my soul called for more, for a deeper, richer life experience.
When I first experienced the level of poverty and lack of access to healthcare in developing nations, it saddened and sickened me. How could there be such disparity among peoples of the world? Upon returning to the US, I could barely make it through the grocery store without wondering, "How did we get here? To a place with so many choices, so much excess when others suffer so much?"
I still don't have the answers, but I realize I can do a small part, if only by touching one life, to bridge the gap.
Before I departed for my one year Peace Corps assignment in 2015 to teach in a nursing school in northern Malawi, I couldn't even locate the country on the map. Immersing myself in the culture, teaching clinically and in the classroom, I made lifelong friends and saw and experienced things I never could have imagined. The paradox that suffering and joy arose from the same condition has never ceased to amaze and puzzle me.
What transformed my life was the experience of living in a culture that so fully embraces both suffering and joy in the same breath.
Most Americans value independence, achievement, material wealth, autonomy, order, time management. In contrast, most African cultures value community, family unity, religion, inter-dependence, and time stands still. In order to adjust to African societal norms, I had to change what I valued. Though challenging at first, it gave me ultimate freedom and joy.
My community of students, faculty, hospital co-workers, and village people fully embraced me. I received so much more from this experience than I could possibly have given. Living 10,000 miles from home gave me complete freedom to strip away all the heavy layers both adopted and placed upon me over the course of my life.
This sudden freedom to be what my soul called me to be without anyone watching, judging, evaluating, comparing, was the most divine gift I could have received. I found myself more relaxed, quicker to laugh, more open to making friends of all ages, colors, and socio-economic status. Had I not, I would have lived in isolation.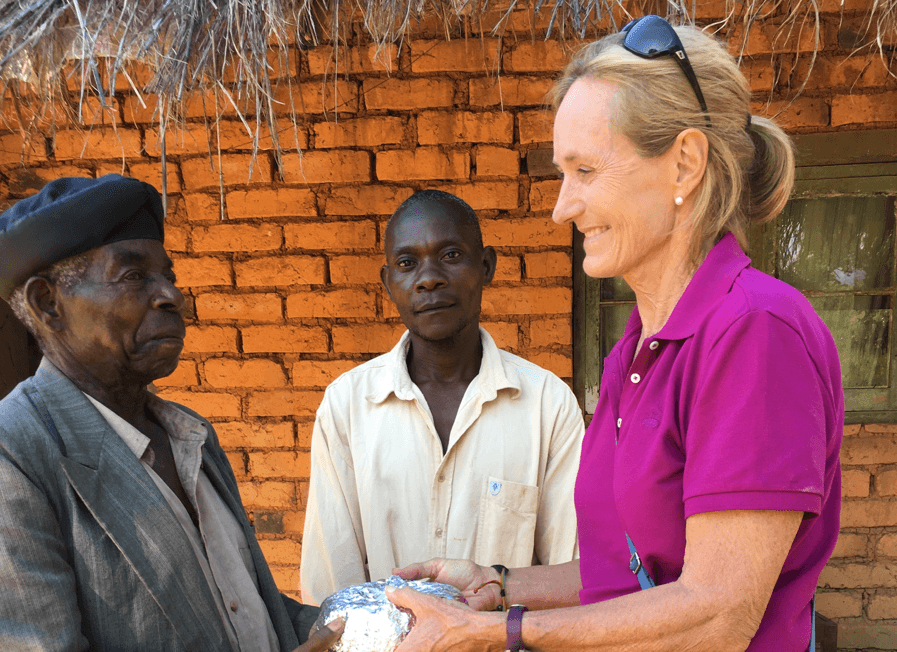 My fear had been removed. I was not afraid anymore; to love my neighbor of another race, color, ethnicity; to comfort and touch the dirty, wounded men who arrived in my ward; to clean and dress the burn wound laden with maggots of a homeless, nameless man that no one else wanted to care for; to most completely and fearlessly be myself. Did this take courage? NO! It was a gift that crept up on me slowly, without any action or conscious deliberation on my part.
I believe it was GOD doing for me what I had not been able to do for myself.
Once this fear had been removed I had a new sense of joy and happiness that I had never before experienced. Did I have difficult days and lonely times? Absolutely! I relied more heavily on faith and prayer than ever before. Yet, I was able to deeply love and engage with Malawians of all ages. They honored and accepted me. I received so much joy when I observed and felt my students actually "get" a concept and begin to think critically.
I brought this new me home to the US. She came to work with me, a more open, honest, joyful woman, eager to deeply engage with people of all colors, nationalities, ethnicities, and social status. I began to feel uneasy in the cocoon in which I had lived and yearned for – the challenge and opportunity to serve those who were suffering and different from me.
Whole Foods became my nemesis. Previous to my overseas travel, I would often wander through the aisles for an hour evaluating novel products. On return, I could only stare in disbelief at the 100+ varieties of protein bars, teas, and chips offered to us. Why?
It is because of the continuing disparity, my joy found in this work, and the personal challenge to continue to peel away the layers that I return to the African continent to offer something of my skills and love for humanity. To offer a portion of myself to close the gap, to offer someone comfort, to empower the women and children, to teach the students to be their best selves, to offer hope.
I will depart for Kitui South, Kenya on March 15th to teach in a new nursing school established by the Sisters of Mercy at Mutomo Mission Hospital, four hours outside of Nairobi. I am so excited!
Please pray for my service in Kenya and open your hearts to bridge the gap, to narrow the disparity, to offer the part of you that speaks to humanity.
---