Volunteer Orientation: Compassion in Action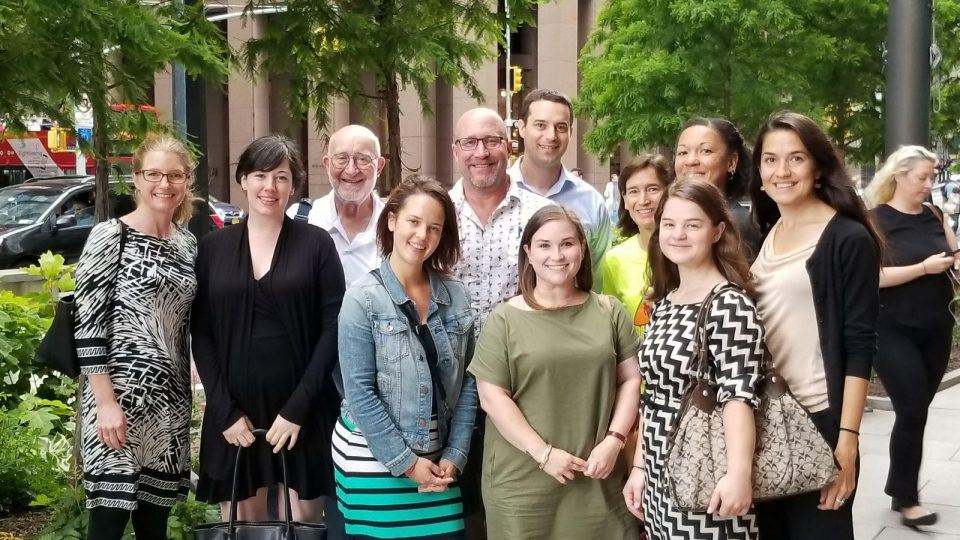 Meet Our 2017 International Volunteers
For three days in June, six of our newest volunteers arrived to CMMB's NYC office to participate in the summer 2017 volunteer orientation. Led by Marcia Grand Ortega and Heidi West – CMMB's volunteer program coordinators – they engaged with CMMB executives, employees, and former and current volunteers in preparation for their departure into the field.
The three days gave the soon-to-be volunteers an opportunity to learn more about CMMB and about the places and people they will serve. This included sessions about:
 The power of CMMB's partnerships,
Our history,
The importance of capturing and telling stories,
Cross-cultural communication,
Managing stress
Perhaps the most important thing was creating new friendships with fellow volunteers and their CMMB colleagues.
We look forward to witnessing their impact on the communities where we work.
---
Moments Captured
Photo credit: The amazing and generous Roland Pugh who is one of our newest volunteers in NYC!