Meet Eileen: Volunteer in NYC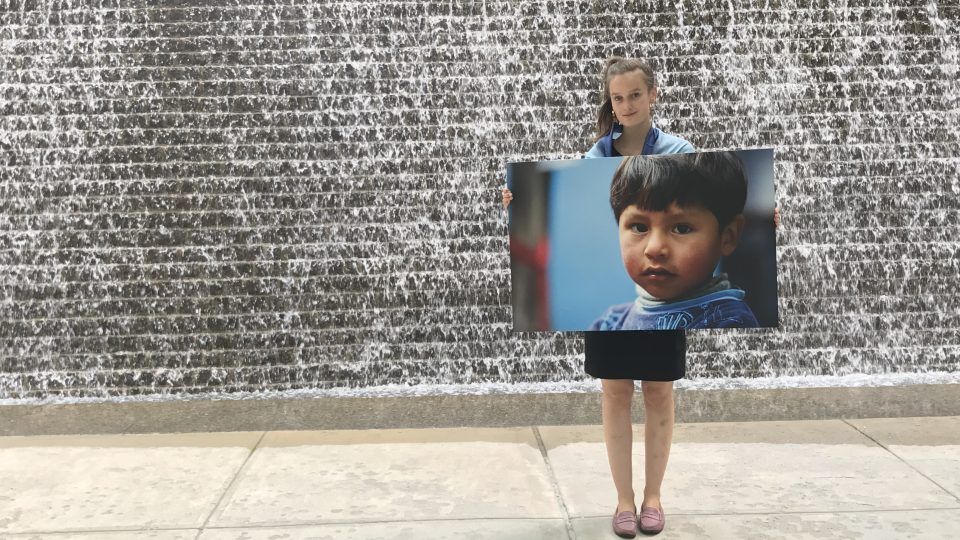 Eileen grew up in Princeton, New Jersey but is currently living in Scotland and attending the University of St Andrews where she is studying International Relations (yes – that St Andrew's. The one where Prince William met Princess Kate). Eileen assists and supports the Strategy and Innovation team at CMMB's New York City office in many ways, including supporting our Angel Investor program. She already has legendary status with the team. Find out who Eileen would like to play her in a movie about her life. 
---
Education: International Relations at University of St. Andrews in Scotland.
CMMB Volunteer Post: Strategy and Innovation Intern in New York City.
If you were asked to sum yourself up in two words, which two would you choose? Observant and determined.
Why did you choose CMMB? During my studies, I often learned about policies and decisions made in the corridors of power. Very few of my professors ever touched on how those decisions affected the lives of everyday people. I wanted to volunteer with CMMB because their work is no abstraction: the impact their programs have on people's lives is direct and measurable.
What are you most proud of? I am proud to be the daughter of the two most supportive and loving people I know.
Imagine you are stuck in an elevator. Who would you most like to be stuck with? And why? My two best friends, because we would entertain each other endlessly.
You are featured in the NY Times or your national newspaper. What's the headline? "International Human Rights lawyer challenges the U.N. to stand up for women around the world."
What would be your theme song? "Oh Silver Moon" Aria from Dvorak's Rusalka
Imagine if you were an animal which would you be and why? A red tailed hawk, because that would fulfill my childhood desire to fly!
What is your hope for your experience volunteering with CMMB? I hope to learn more about the important work CMMB does around the world, and in some small way do my part to support those efforts.
Favorite quote
"The credit belongs to the man who is actually in the arena; who at the best knows in the end the triumph of high achievement, and who at the worst, if he fails, at least fails while daring greatly, so that his place shall never be with those cold and timid souls who neither know victory nor defeat." – Theodore Roosevelt
What book should everyone read? Why? "100 Years of Solitude" by Gabriel Garcia Marquez. I re-read it at least once a year. Marquez offers up a story both intimate and sweeping, and leaves you spellbound every time.
Who would you like to play you in the movie of your life? Diane Kruger
Favorite Tedtalk: TEDTalk: "The Danger of a Single Story" by Chimamanda Ngozi Adichie.
If you could solve one world problem, what would it be? An end to human trafficking.
What are the three things you are most grateful for? My family, my education, and the ability to travel.
Who is your biggest inspiration? Why? My little brother, because of his pure kindness.