We Can Only Bring Change, If We Listen To Those We Serve
By Cynthia Garcia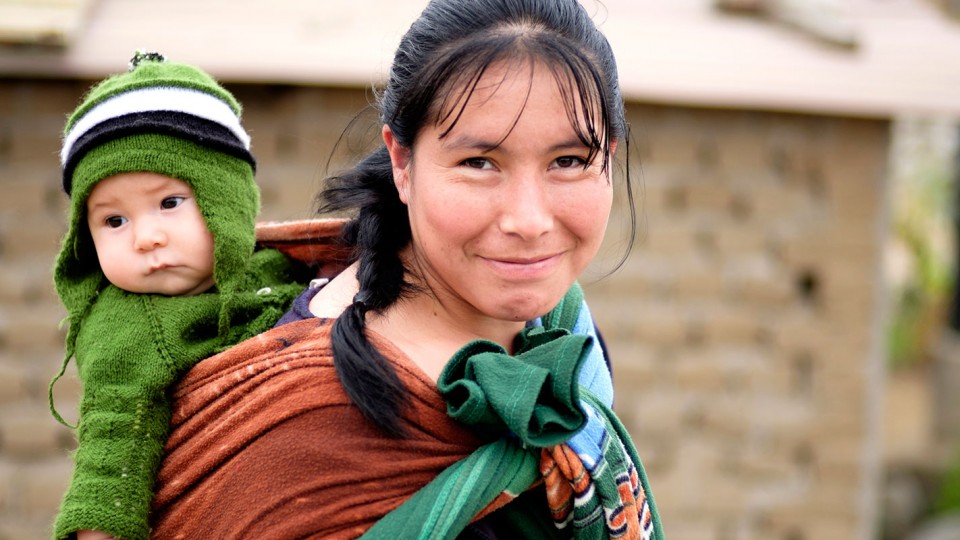 Today is the final day of Hispanic Heritage Month, a month dedicated to recognizing the contributions and important presence of Hispanic and Latino Americans to the United States and to celebrate their heritage and culture. At CMMB, we celebrate our Hispanic and Latino colleagues in Peru, who work tirelessly to bring dignity and improved health to the most vulnerable women, children, and communities in Peru.

We asked Cynthia Garcia, one of our amazingly committed colleagues in our Peru office, to reflect on what makes CMMB Peru so special. We will give you a hint, it has a whole lot to do with the people.
---
At CMMB Peru, we respect and learn from the culture of those we serve. It has come to be an important part of how we design our education, care, and health projects.
Unfortunately, like in many Latin American countries, communities in Peru face severe inequalities – especially for those who live with disabilities. Despite our country's economic growth, many Peruvians – especially women and children – continue to live in poverty for a variety of reasons.
Many of the families we work with are not originally from Trujillo or Huancayo. They were forced to abandon their homes in fear of violence that tore through the countryside for almost two decades. Others, left in search of better opportunities and better futures for their children. As a result, our communities are composed of a variety of cultures and beliefs – all adding to what makes the communities we work with so special.
Our CMMB Peru staff is made up of individuals who call Peru home. Our staff prioritizes getting to know the communities they work with – learning about their culture, traditions, and beliefs. We celebrate these traditions in our outreach efforts and in doing so, build strong relationships with those we work with.
Our efforts emphasize the importance of a healthy, nutritious diet, proper sanitation, and improving access to healthcare. Much of this is done through CMMB's First 1000 Day's Project.
First 1000 Days
Through this project, we focus on bringing health and nutrition to children under five, and pregnant women. We highlight the importance of WASH (water, sanitation, and hygiene) and we teach communities about animal husbandry programs (an initiative to promote economic self sufficiency.)
Thanks to our staff, and their dedication to seeing this program through, we have managed to reduce instances of anemia in children and pregnant women. I think the best way to demonstrate how effective our programs are is to hear directly from the moms. Let's face it, any success our programs have is based on the willingness of our participants. These mothers truly make their children's health and well being a priority and as a result we see amazing outcomes.
We can only bring change, if we listen to those we serve.
Meet Mirelle Rosas
Mirelle is a beneficiary of the First 1000 Days project in Trujillo, Peru. She is a native of Santiago de Chuco (a city located in the mountainous region). Here, in her own words (translated from Spanish), she describes how being part of the First 1000 Days project, has made her a better mother.
"I have learned so much working with CMMB. What I love most is the way they teach us – there's no judgement. Just respect and love. You can't know something until you learn it.  I now know better the types of foods I can feed my children that are filled with nutritious ingredients that keep them healthy and strong. This is one of the best ones, it's called Menestra Serranita. It is filled with potatoes, a chicken egg, and super nutritious greens. This meal is rich in iron and I serve it with passion fruit juice! There really is no better gift a person can give you than the skills of doing something yourself. Thank you, CMMB Peru."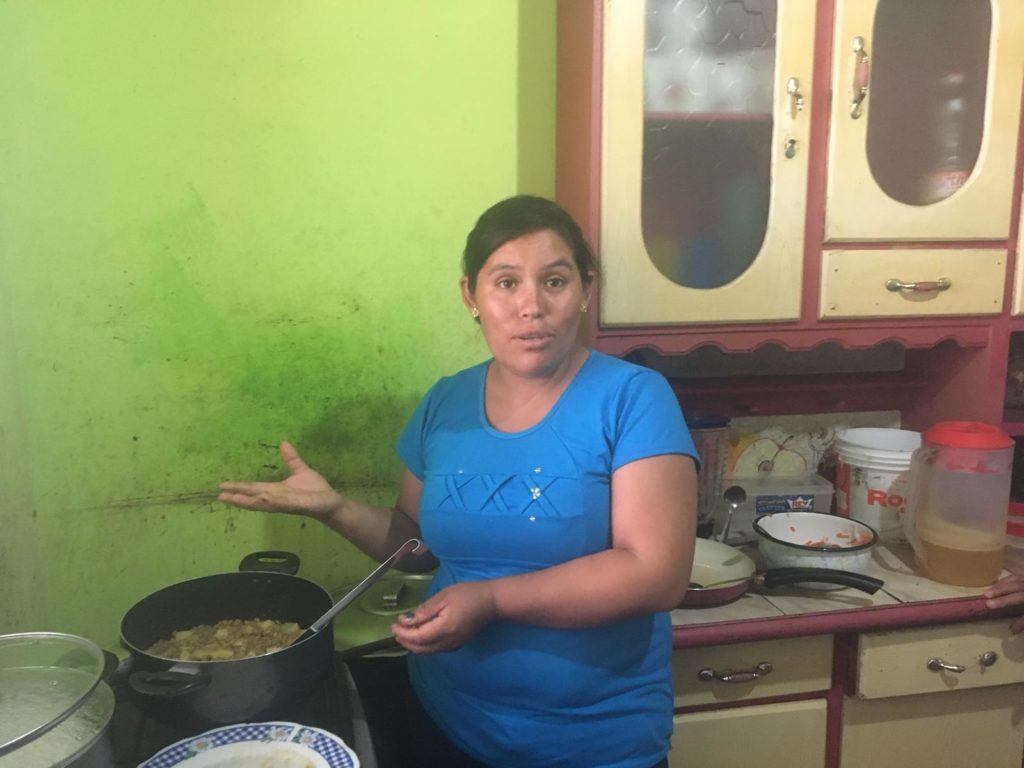 Meet Reyna Quispe
Reyna is among a group of beneficiaries in Huancayo, Peru, who have begun to care for their own home gardens. With the proper care, they are able to grow their own food and feed their families. These families receive guidance from our team regarding what foods to grow. For instance, our team educates these families on which food are high in iron and nutrients – efforts to address widespread anemia and chronic malnutrition that plague these communities. Reyna shares how this program has helped her family:
"I love my garden. I have learned a lot about which foods are healthy for my children. I have also learned the importance of sanitation in my home. Now, I will be able to teach my own children about the important things I have learned so that they too can grow a healthy family."

A Few Final Words
I am proud to be part of CMMB Peru.
I am proud to work with the women and their communities in Trujillo and Huancayo. I love witnessing the amazing changes,  to see women growing in confidence. It is the best part of my work.