World Refugee Day: On The Front Lines of Care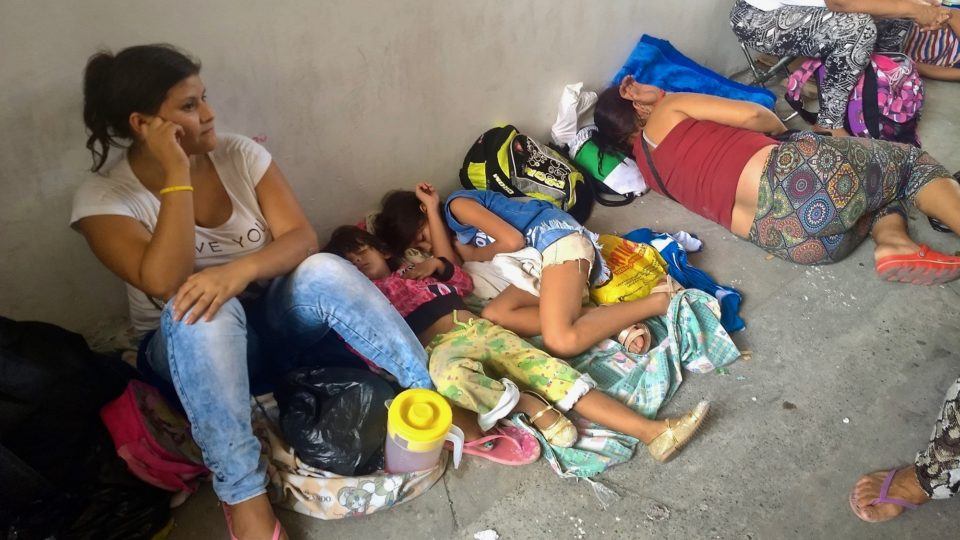 June 20th is World Refugee Day, an international day dedicated to raising awareness of the plight of refugees throughout the world. According to UNHCR, today we are witnessing the highest levels of displacement on record. Around the world, 68.5 million people have been forced to abandon their homes, their countries, and often their families. Nearly 25.4 million are refugees. Over half of them are under the age of 18.
We live at a time where nearly 1 person is forcibly displaced every two seconds, it's now more important than ever to stand with and up for refugees. 
Zoom In: Venezuela
We recently had the opportunity to talk with Dr. Atilio Rivera, the technical director of health working with Project Hope, one of CMMB's partners. Dr. Atilio has spent the majority of his career serving refugee populations around the world, including across parts of Africa, in Turkey, in Syria and most recently in Venezuela and Colombia.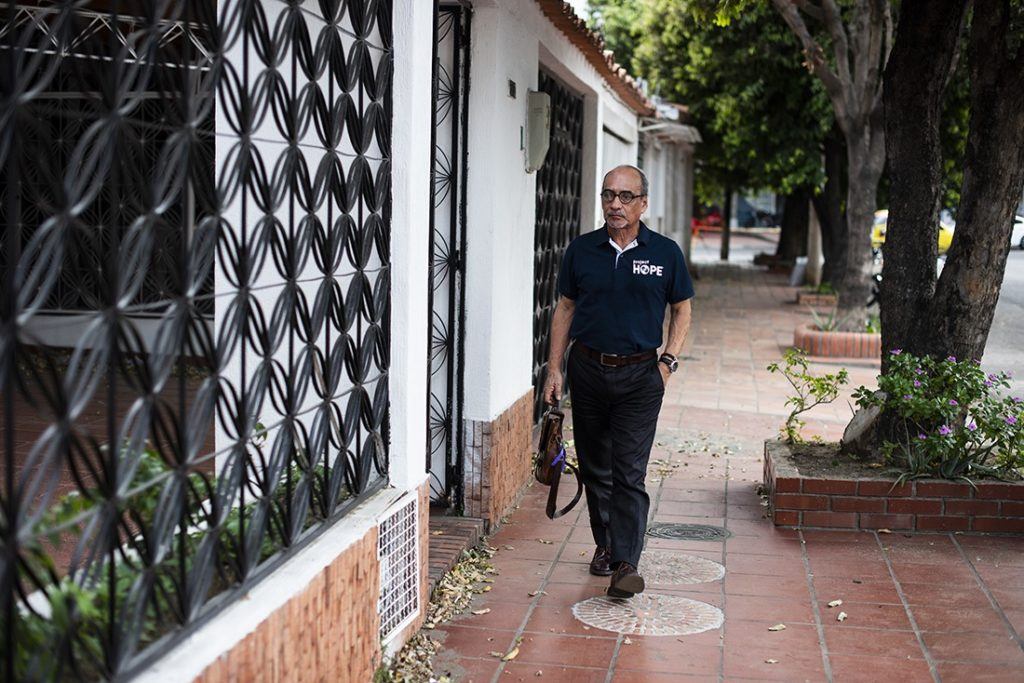 At the border between Venezuela and Colombia, Dr. Atilio is dedicated to supporting strained healthcare systems and providing essential care and compassion to people who have lost so much. But he and his team are faced with a host of challenges, from a lack of medicines and medical supplies to overwhelmed healthcare personnel struggling to cope with the growing number of cases and casualties. Dr. Atilio shared with us what he is witnessing as a medical professional serving on the front lines of this humanitarian crisis and what a difference medical donations and support mean to those serving on the frontlines, now more than ever.
But First, What's Happening in Venezuela
Venezuela's economic collapse has led to the biggest migratory crisis in recent Latin American history. According to the UN, more than four million Venezuelans have fled their country since 2015. One million of these individuals have left in the last seven months alone. And these figures don't even take into account the illegal crossings that have escalated in recent months. Some are predicting that more than 5 million people will have left by the end of this year. What is the cause of this situation, that many are calling a Venezuelan exodus?
Venezuela has been in a downward spiral for years. Exponential hyperinflation, power and food shortages, and the breakdown of healthcare are fueling a contentious political climate, the impact of which is now spilling into neighboring countries at an alarming rate. Families are crossing the border en masse, many of whom make the dangerous journey by foot, often covering hundreds of miles. And as stricter measures are placed on those trying to enter the country,  people are risking their lives to make the crossing.
Currently, Colombia is receiving the greatest number of refugees, with recent reports estimating as many as 1.3 million Venezuelans having crossed into the country. But other countries are also feeling the effects of this crisis, including Peru, Chile, Ecuador, Brazil, and Argentina.
Latin American and Caribbean countries are doing their part to respond to this unprecedented crisis but they cannot be expected to continue doing it without international help. – Eduardo Stein, joint UNHCR-IOM Special Representative for Venezuelan refugees and migrants, NPR
Being on the Front Lines of Care: Interview with Dr. Atilio
How did you come to this role with Project Hope? 
You know, when I was offered the opportunity to return to my home continent to serve the people affected by this crisis, it was an opportunity I couldn't refuse. I feel so connected here. Being a doctor you know, the job satisfaction is one thing. But being back on the continent I grew up on and being able to work with people who I connect with and can communicate with thanks to a shared language, that's something special. That kind of connection allows for such personal and professional satisfaction, and that's really a gift from God.
How did you end up working in the humanitarian field? 
During my masters of public health, one of my best friends was working with MSF. I remember him telling me, "We now have all these skills to identify health problems, to create programs and proposals, and to actually implement them. Why don't we go to Africa together?"
At that time, MSF was looking for doctors with public health experience to serve in Liberia. This area was facing a lot of instability. People were displaced, there were high instances of malnutrition and a lot of gender-based violence. The program was being funded by USAID, so I decided to do it. I took what is called a leave without pay from the Ministry of Health in Peru and was given three months to serve with MSF. I packed my things and headed to Liberia. It was here, 22 years ago, that I discovered my love for humanitarian work.
Your work is challenging and can be dangerous, and many people question what draws people to this work. Can you explain it?  
Sure, it's a scary situation. But, despite the moments of fear you will come to feel very blessed. And, this will happen very suddenly. You have the knowledge and tools to support people in total distress. People who are away from their families, who are left without identification papers or documents, and who face hunger every day. It is a blessing to be able to support people in times of need, people who become sick, and where without someone like you, they wouldn't have access to care and where, because of this lack of care, they might die.
These individuals are being challenged in so many ways, and all of a sudden it hits you, "God has given me the blessing of education and knowledge, and also the will to use it in a compassionate and dignified way."
To become a doctor and help alleviate the suffering of people — to join people in their suffering. This is an amazing opportunity. It's a blessing. God put us on the other side of the coin, we are not the people in need of help — we are the people who are in the position to help.
Did you always know that you wanted to be a doctor? 
I've been playing with stethoscopes since I was six years old. I remember pretending to care for my cousins as patients. So, yes I've been interested in being a doctor for my entire life. It wasn't a last minute decision, it was always in my heart.
God has given me the blessing of education, and knowledge and also the will to use it in a compassionate and dignified way.
You have a lot of experience serving refugees, how does this experience compare? 
When I first arrived here in Colombia, I felt exactly as I did in Sierra Leone when I was serving the Liberian Refugees. It was the same situation that I found in Cameroon and with the Nigerian refugees from Boko Haram. And, it was the same feeling when I was in Turkey receiving the Syrian Refugees.
In all of these experiences I witnessed persecuted people crossing borders without hope. They have a desperate outlook about how their futures will turn out now that they are far from home, without their family and friends.
You see, the refugees I serve today and the refugees I served in the past have so much in common. They all lack the very basic human needs – food, water, sanitation, and shelter and a sense of safety and belonging. Refugees and migrants live in constant fear of getting sick because they do not have access to healthcare. They worry about feeding their children, and they worry about the future. And then of course the stigma in the border towns – the way the people in the host countries view and treat the refugees. It is not uncommon for those in host countries to feel hostility towards refugees, especially when things escalate and their own lives and ways of life are threatened. When this happens, compassion turns to suspicion. They regard them as a threat to their livelihoods – their jobs, relationships, food, water, etc. But really, people fear refugees because they see weakness in them. And so, they look at them as less than human.
It felt and looked the same when I arrived at the border of Venezuela.
But there are three things that make this situation a little different than the experiences I have had before:
First, the population that I am working with today cannot legally be considered refugees because the world continues to recognize their country as a legitimate government. That makes official refugee status far more complicated.
The second is that this population has known a higher standard of living. What I mean is that these families have not always experienced poverty. They have never (or rarely) lacked access to food and healthcare. At some point, even as little as a few months ago, they were able to support themselves and their families.
And third, there is a barrier to aid because of the political situation. But you see, the humanitarian principle calls on us to give care regardless of politics, race, or religion. It is unfortunate that in some situations, like the one in Venezuela and Colombia, the humanitarian principle has not fully been preserved.
Tell us about the people you are serving and tell us a little about the challenges they face? 
The majority of the people I serve are women, and then children and the challenges are many.
Without economic opportunity, the most vulnerable women – those without any support – are forced to sell themselves in order to survive, or what is known as transactional sex. This creates an environment rife for gender-based violence, exploitation, and abuse, not to mention the enormous health risks. What is important to understand is that women are in these positions because they are desperate. They are doing whatever they can to take care of their children and themselves. So we must remain respectful and compassionate.
The second problem is that a lot of pregnant women are coming to the hospital with no antenatal care. These women are regarded as high risk for complications, including premature pregnancy. The third challenge is widespread malnutrition in women and children. Even babies who are breastfed are becoming malnourished because their mothers are not getting enough nutrition. And then there are many children suffering from anemia and illnesses related to a lack of clean water and proper sanitation.
Refugees don't want to be refugees
Finally, one obvious thing that perhaps people don't consider, is that refugees don't want to be refugees. They don't want to leave their countries, they don't want to abandon their homes and their lives. If they had the chance to stay they would.
What about the challenges you face as a doctor working on the front lines of this situation?
80% of the women I serve come to the hospital to deliver their children. 92% of these women are at high-risk for serious complications because they have never received any sort of antenatal care —they didn't have anywhere to receive it. As we continue to receive more and more pregnant women in need of urgent, specialized care our resources continue to thin. There are not enough beds or doctors to accommodate everyone.
In Colombia, the Ministry of Health has very strict standards in terms of how many patients one doctor can serve over the course of a day. These standards restrict the doctor patient ratio to 1 doctor per 16 patients. Because of the high level of need, however, one doctor is treating sometimes over 25 patientsper day. As doctors, this means the amount of time we are able to dedicate to each patient is severely limited. But, we have no other choice.
Another challenge is having limited access to medicine as doctors. Because of a variety of reasons, both political and logistical, it is difficult to import medicines into Colombia. Unfortunately, the medicines that doctors have access to locally, do not undergo the same safety regulations and procedures as those imported from Europe or the United States, for example.
Can you share a story of a patient that you have served that has really had an impact on you?
It's difficult, this. All their stories matter, all their lives have touched me. But since I have to choose one, I choose Ema, a child I treated and have come to love. Ema has Down syndrome.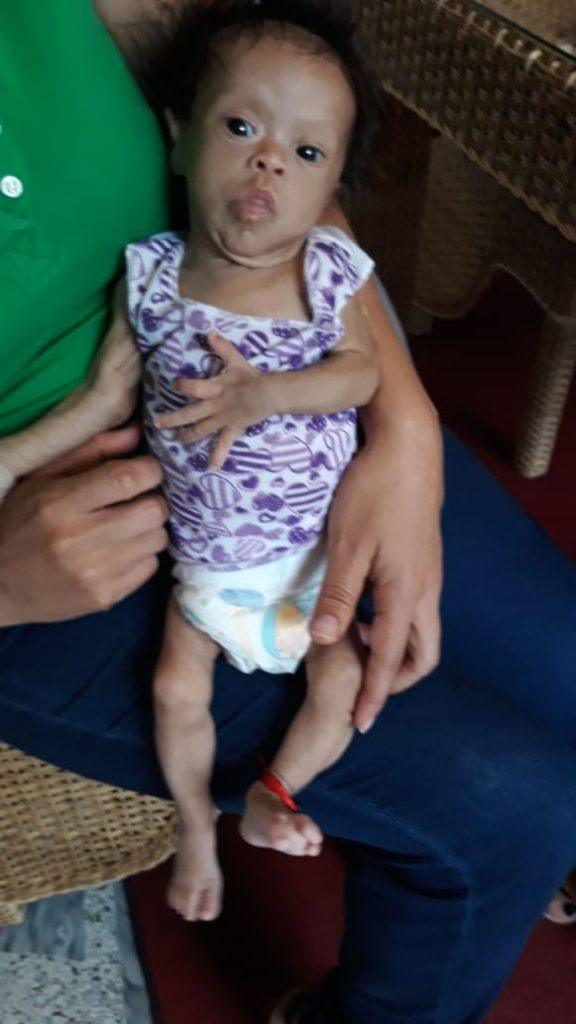 Ema is a beautiful baby girl and the only daughter of a sweet mother who is a teacher by profession. Her mother walked all the way across the border desperate to get healthcare. The mother was not getting the proper nutrients meaning, Ema was also not getting the proper nutrients while breastfeeding. At this time, Ema was only four months old and in an extremely vulnerable state.
When I met Ema's mother she told me that she came because she knew Ema, her only daughter, was at risk of dying. After meeting her and treating her, I also learned that she did not have a place to stay. So, I decided to help her. I helped her get what she needed to keep herself and her baby healthy. At the hospital, we helped her get medicine for her respiratory problems. After about three weeks, her and Ema finally started to get better. Their health improved and their spirits rose.
It brings me so much happiness to be able to share with you that she has just recently got a job as an assistant teacher here in Colombia. She was able to find her own small apartment and we still see each other every weekend. Her daughter has become like a granddaughter to me.
I feel lucky that out of such a challenging situation, Ema and her daughter came into my life.
What is your hope for the people of Venezuela? 
My wish is that their dignity is restored.
In Venezuela, the social, economic, and family structures have been destroyed. The government and the people need to find a way to rebuild them, to restore them. My hope the government with a new vision will start the rehabilitation process for the country — that they will restore the integrity of Venezuela and its resources so its people can go back to their lives.
The people I serve are sad. They cry because they don't want to be here. They want to go back to their own country, their own home, their own lives. Through my work, if I achieve anything at all, I hope that I can remind these individuals of their rights —their right to belong to a country with the resources to support their health, their careers, and their dreams and that one day, they are able to return to their lives as they were before.
A Special Message From Dr. Atilio
Dear Friends of CMMB,
As a doctor, I am seeing firsthand the misery and pain of the people of Venezuela. I am treating their diseases and their illnesses as they are forced to leave their homes to seek care in Colombia. It's thanks to generous donations from compassionate people that I have the medicines and supplies I need to provide treatment. 
We would like to ask you to consider making a donation that will help us save the lives of women, children, and the elderly, who are the ones who need and use the medicines the most. We are thankful for the support we have already received, and thankful for what we hope you will donate in the future. – Dr. Atilio Rivera, MD, MSc, MPH
---
Dr. Atilio is a Peruvian doctor who began his career working with the Ministry of Health in Peru. He then went on to earn his master's degree in tropical medicine and communicable diseases, and later his masters in public health. His knowledge, skills, and most importantly, connection to the people he serves led him to Project Hope and his work at the border of Venezuela.