Treating Breast Cancer in Syria
By Glenn Francis Erickson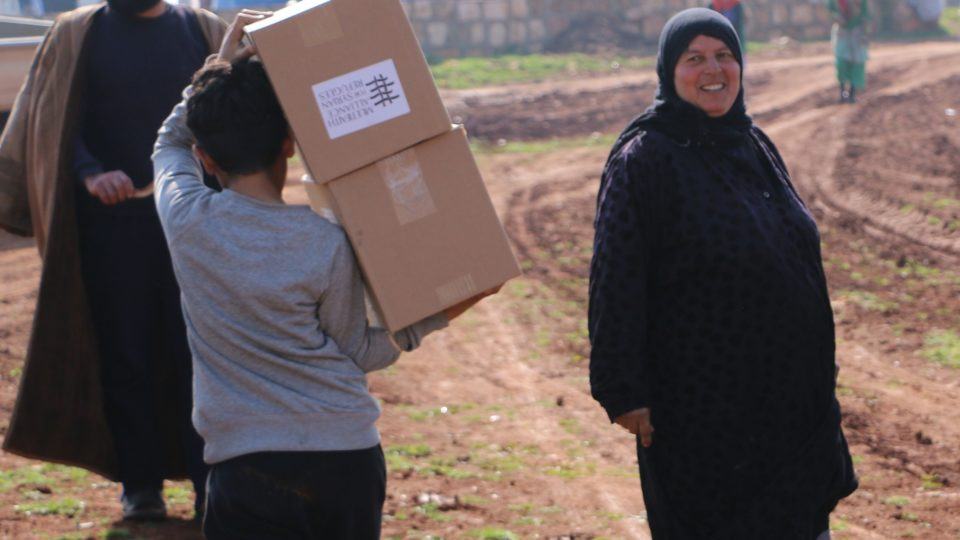 This piece was originally published in June 2019. We are republishing it today in recognition of World Cancer Day.
---
War. Destruction. Displacement.
This is the life that Fatima has come to know after ten years of conflict in Syria. Fatima is a displaced Syrian originally from northern Hama. Today, she lives in Idlib in northwest Syria.
There are some 4.3 million people in need in northwest Syria. This includes internally displaced persons, many of whom have been displaced multiple times – just like Fatima.
On top of the daily challenges Fatima faces living in Syria, she is also sick. Fatima has breast cancer. Displacement has exacerbated her struggles with the disease. Displaced Syrians face many immediate needs – like access to shelter, food, and basic services. Fatima faces the additional burden of trying to find the specialized care required for her condition.
Fatima has found this care at Orient Medical Complex in Idlib city. After her initial consolation, the physicians prescribed Fatima letrozole, which was donated by CMMB's Medical Donations Program. Letrozole is a drug used to treat breast cancer.
Now, Fatima is able to take letrozole daily as a part of her treatment. She is even able to visit a free pharmacy to renew the prescription when she runs out.
Specialized care for chronic conditions is an increasingly rare relief effort in Syria. In most cases, relief efforts focus on immediate primary care, leaving displaced Syrians that suffer from cancer without treatment or support. For people like Fatima, whose medical oncologist fled the country, there are few options for specialized care. Syrian physicians have left the country en masse due to the 'war on doctors.' This has left a major gap in care and contributed to the deterioration of the healthcare system.
CMMB has helped fill this gap by responding to the scarcity of medicines and medical supplies in Syria. The donations have increased Syrian physician's capacity to respond to the needs of patients like Fatima and have helped improve the overall quality of care.
Medical Donations Program for Syria
Since 2017, CMMB has sent more than $40.7 million worth of medicine and medical supplies to Syria through our Medical Donations Program by partnering with Multifaith Alliance for Syrian Refugees (MFA). The donated supplies included products to support the treatment of civilian injuries due to violence and to support ongoing medical treatment interrupted by the destruction of the healthcare infrastructure.
In April 2017, CMMB donated supplies for an interfaith packing event in New York City for the launch of MFA's Women's Relief Program. Volunteers packed 1,000 backpacks that included hygiene and dignity supplies for women.