Behold the Lamb of God – Your Weekly Reflection from CMMB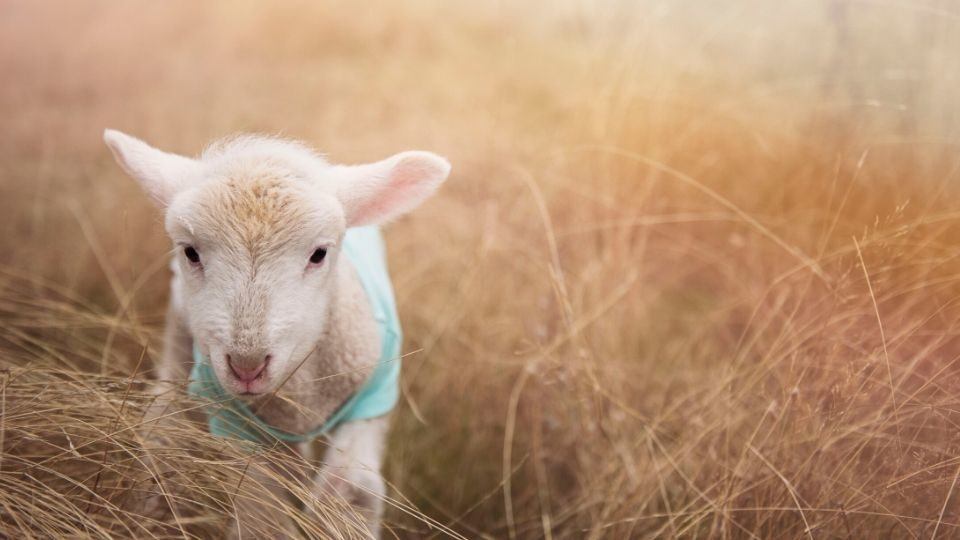 Behold, the Lamb of God, who takes away the sin of the world.

—John 1:29
In this Sunday's Gospel, we find John the Baptist by the banks of the Jordan River. He sees Jesus approaching and suddenly, to his wonderment, the Holy Spirit descends upon him like a dove and remains there. Could this unassuming humble carpenter be the one John was preparing the way for? When he realized who was before him he declared for all to hear that Jesus was the Lamb of God who had come to take away our sins, our burdens, our darkness.

The Spirit changed Jesus from a private citizen into a public minister. And through his public ministry, Jesus gave the Spirit to others, so they could become children of God. By our Baptism, we are called to follow Jesus with our words and in the way we live our lives. 

The call to serve can come in different ways and at different times in our lives. For Priya Singh, that call came early. We first met Priya in 2017, when she became a CMMB summer youth intern while still in high school. She was only a teenager but had already demonstrated a deep desire to help others. When Hurricane Sandy hit in 2012, she joined a team of volunteers to hand out bottled water, garbage bags, and other basic supplies to disaster victims in her Staten Island neighborhood. She later volunteered at the Center for Developmental Neuroscience at the College of Staten Island where she conducted a project on treatments for spinal cord injuries. She had also interned at Teachley, an educational technology company, where she tested apps for children to use for learning purposes. Taking advantage of STEM opportunities, she was encouraged to venture into the world of medicine to provide care to those that need it. She is now attending Hunter College and is using her passion for helping others to mobilize her classmates.
Love, collaboration, excellence, and respect: these are CMMB's core values. They are also my personal values. Throughout my internship I saw how CMMB's programs were truly making a difference in the world and I wanted to continue to be a part of that change. So as a pre-health student at Hunter College in New York City I asked myself, "Why not start a CMMB club here at Hunter?" I reached out to friends and classmates and assembled a team of interested students. Today, it is my honor to bring CMMB's vision and practice to Hunter College as the president and founder of the CMMB x Hunter club.
CMMB x Hunter is dedicated to education and awareness of the health issues women and children experience in countries when there is unequal access to healthcare. This club serves to explain CMMB's role and how students can make a difference with possible volunteering opportunities and hands-on or interactive activities.
CMMB x Hunter debuted at the Hunter Club Fair at the beginning of the 2019 school year and we had almost 200 students sign up! It was great to see so many people interested in the work of CMMB and women and children's health.
On November 22nd we held our first club event, where we presented a screening of The Heart of Nuba, a documentary film depicting the life of CMMB volunteer Dr. Tom Catena. Students learned about Dr. Tom's story in Sudan as the only doctor serving almost a million people in the community. Dr. Tom Catena himself was in attendance and he talked to the audience about his life and journey. With the help of my e-board and the CMMB staff, we brought close to 100 people to the event. It was truly a memorable experience for all of us.
Hearing stories from volunteers firsthand is one of the best ways to learn about how they make a significant impact on disadvantaged communities and the hardships these individuals face every day. CMMB x Hunter is dedicated to sharing the narratives of these volunteers and the stories of the women and children in impoverished regions, all to spread awareness and help these people as much as we can. We look forward to bringing more inspiring events and advocacy opportunities to students at Hunter!                                 
—Priya Singh, former CMMB intern
It's not often we see someone so young demonstrate the qualities that Jesus would want us to strive for. Through Priya we see God's Spirit in action. As we move through our day, let us get in touch with God's presence within us and be open to the life he would want us to lead.
In grace and peace,
CMMB/Healthier Lives Worldwide
*Parts of this article were inspired by Loyola Press Sunday Connection.