Meet Priya Singh: NYC Volunteer
August 24, 2017 •
CMMB •
New York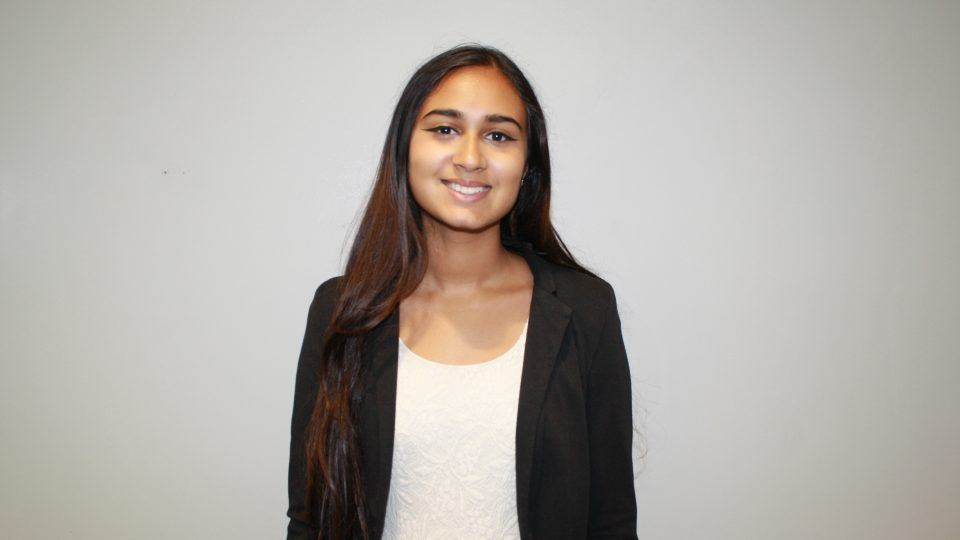 Priya Singh will be joining the Administration team as an intern in New York. She is currently attending Tottenville High School in Staten Island as a Senior. Although Priya is only 16 years old, she has devoted her time in high school to exploring new fields. She volunteered at C.S.I. for neuroscientists where she conducted her own project on treatments for spinal cord injuries. She also interned at Teachley where she tested apps for children to use for learning purposes. She has made it her goal to do something in her life where she can simply help others. Taking advantage of STEM opportunities encouraged her to delve into the world of medicine to treat those who are in need of aid.
---
Where is home? Staten Island, NY
Education: I currently attend Tottenville High School in Staten Island. I wish to pursue a degree in Biology or Public Health Sciences to go on to Medical School.
CMMB volunteer post: I am an intern on the Administration team with Marivette Cannon.
If you were asked to sum yourself up in two words, which two would you choose? Loyal and Passionate
Why CMMB? CMMB has a genuine mission statement and goal where you cannot find in many places in the world. They are the epitome of love, respect, and hard work. I want to work with people who are dedicated to helping others in the best way possible and CMMB truly wishes to change the world for the better.
What are you most proud of? I am proud of the time when I volunteered to hand out supplies to victims of Hurricane Sandy in my neighborhood. As a Sandy victim, I knew how it felt to lose so much and feel helpless. Some people did not have drinkable water, garbage bags for cleaning up, paper towels, etc. By teaming up with others, we gave out these supplies to victims after the hurricane, and were proud to see their faces light up when we came to them.
Imagine you are stuck in an elevator. Who would you most like to be stuck with? And why? I can't think of anyone better than Malala Yousafzai. She has been my role model for the longest time and being in her presence is enough for me. She fought for education with just her voice and jeopardized her life in the midst of that, but she still fought and managed to survive. She continues to spread the word about the importance of education for everyone, regardless of gender and I respect her so much for that.
What would be your theme song? Eye of the Tiger- Survivor
Imagine if you were an animal or instrument – which would you be and why?
I would be a black panther. The panther is a symbol of power and motherhood. Similar to how a mother protects her children, I wish to protect my loved ones and those who are in need of help.
What is your hope for your experience volunteering with CMMB? I hope to learn some important skills that I could use in the future. By completing certain tasks as an Administration Intern, I learn something new everyday and hope to use these lessons later on in life.
Favorite quote: "I am Beyonce, always." -Michael Scott, The Office
What book should everyone read? Why? A Thousand Splendid Suns by Khaled Hosseini. This book shows how powerful women truly are, even in a patriarchal society where females are looked down upon. The main characters in this book are two women and their journey shows how much they have to sacrifice in order to survive. They eventually show their strength when they fight back. They will no longer face the injustice they have been experiencing for several years now.
Who would you like to play you in the movie of your life? Deepika Padukone
What is your hope for the future? I simply hope to see less negativity in the world and more love.
Favorite speech or Tedtalk: What really matters at the end of life- BJ Miller

If you could solve one world problem, what would it be? Education for all
What are the three things you are most grateful for? Life, Family, and Friends
Who is your biggest inspiration? Why? My mother because she is the strongest and kindest human being in my life. She manages to push herself through the toughest situations and I have so much respect for her.