Megan in Peru: My Life As a Volunteer #2
August 24, 2017 •
Megan •
Peru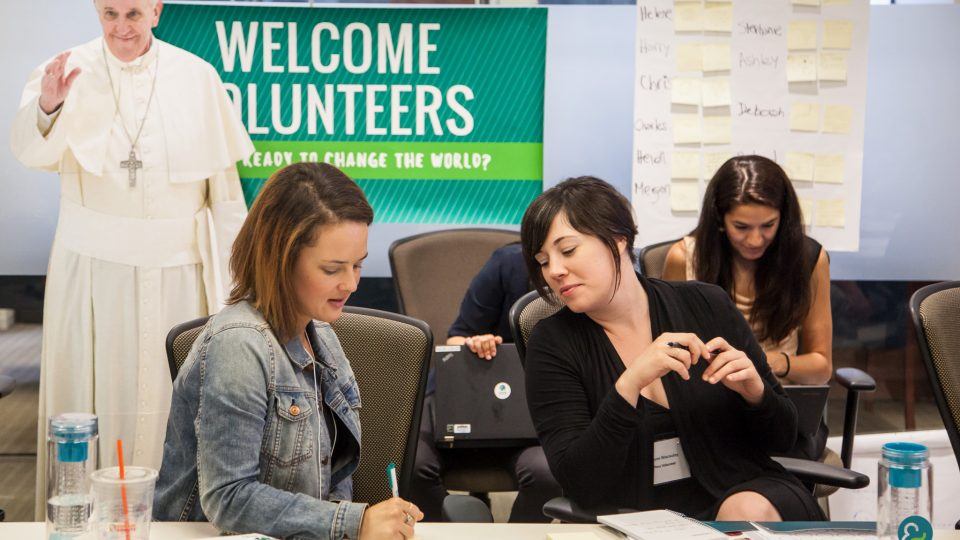 Alpaca Bag — Almost 2 weeks in Peru!
Work has officially started!
Well, sort of.
To be able to understand my volunteering role in Peru, it's important to first understand the programs and projects that are implemented by CMMB.
CHAMPS: Children and Mothers Partnerships
Partnering with local communities, CMMB is transforming the lives of some of the world's most vulnerable women and children by tackling the deep-rooted causes of morbidity and mortality. Through our Children and Mothers Partnerships – or CHAMPS – they are providing life-saving medical care for pregnant women and newborns, and fighting disease and poverty. Working with public and private partners, CMMB is saving lives and transforming communities.
This is implemented through local community healthcare workers called, agencias de salud comunitaria (agents of community health) and are more commonly referred to as community health workers throughout CMMB.
Community health workers are invaluable leaders, relatives, friends, and neighbors who serve in their own communities and are dedicated to helping protect vulnerable families at all times.  They feel compelled to embrace and lead positive change.  They are often the only resource in impoverished areas who link people with the care they need through referrals and support.
In Peru, there are a group of approximately 35 community health workers.
The other project is called Rehabilitacion con Esperanza (Rehabilitation with Hope) – a community-based service program in Peru, which assists children with physical and cognitive disabilities by providing much needed access to quality therapy, and is based on the implementation of the World Health Organization's community-based rehabilitation model.community based .
During my time in Trujillo, I will be working with both the both Rehabilitation with Hope and CHAMPS programs.
What Happened Last Week?
Last week, the therapists from the rehabilitation center were on vacation, so I worked with the CMMB staff members on the CHAMPS project. I attended a session where the community health workers trained mothers in the in the area of nutrition to specifically enforce healthy meal choices for their children. This education is so important for mothers in this community, as things like the dietary recommendations and healthy meal planning are often new to them.
Things like the "Healthy Eating Plate" (formerly the food pyramid) that we may consider "common knowledge," are important to explicitly teach in order to help combat things like malnutrition and anemia. This project doesn't only educate mothers of the community, but over time it also empowers women and improves the lives of families and entire communities.
My role with the CHAMPS project last week was to provide a presentation to the community health workers on speech, language, and feeding therapy. As one of the CMMB staff members, Nancy, told me, a lot of these women have not been exposed to this topic before. My job was to teach them what to look for in children in the community in order to appropriately refer them for therapy.
During the presentations, community health workers shared stories about their own children who struggle with speech and swallowing problems – issues they didn't know could be addressed nor the services that were necessary to address them. Next week, I will start working with some of the children they will be recommending to me!
What Next?
This week, when the therapists from the rehabilitation project returned from vacation, we began planning evaluations for the children who will participate in the program. Therapy is provided for children with diagnoses such as cerebral palsy, Down's syndrome, autism, microcephaly and genetic syndromes. I will be working closely with the speech therapist. specifically providing therapy for children who have augmentative communication needs, feeding difficulties, and behavior challenges.
Therapy Sessions
Therapy typically takes place in the morning, but in the afternoon, there are sessions such as parent-child music classes or psychology services for parents.
This past Monday, I observed two music classes. Ericka, the project manager of the rehabilitation program explained that when the rehabilitation program first started, many families talked about the stigma they experienced having a child disabilities. This meant that many parents were excluded and felt isolated in their own communities. The mothers said that they did not take their children out of the house because of fear and shame, and therefore, many of these children never had opportunities to grow and learn. She described how at the start mothers felt a lot of guilt – thinking they had done something wrong. They also talked about feeling unsure of how to show affection and love towards their children because of the disability.
So much has changed since then. Thanks to Rehabilitation with Hope, mothers are seeing their children in a new light. They have witnessed their children doing things they never thought possible and they feel a new sense of love and appreciation. In addition to the strengthened bonds between families and their children, many of the mothers involved have spoken about the relationships they have created with the other women in the group. This support system has proven to be one of the best things to emerge from the program.
During the music class I observed such love between mothers and caregivers and their children, even without any words spoken.
Mothers supporting and celebrating each other through the ups and downs of life.

On a Personal Note: A little bit about my cultural experiences
I am very content here in Peru.
Here is a photo of the best thing I have eaten – it was AMAZING!! It was from a fast food Salchipaperia joint right across from me (very dangerous).
Chorizo, chicken, plantains, potatoes, salad, and all the sauces a girl could ever ask for all for less than 5 dollars
We went to lunch at a restaurant that one of the mom's in the program owns (it's very common that someone you know here would own a restaurant or a little stand). One of my colleagues told me that they offered all things chicken. So I ordered what everyone else was having and specified that I wanted potatoes on the side. When the food came, it didn't look like chicken but I ate it any way. It tasted like steak, but not like anything I've ever had before. When I asked one of the chicas what it was called she said, "higado," which I had heard before, but couldn't remember what it translated to. It wasn't until after I ate the entire meal that I had a chance to look up the word. Turns out I ate liver. I will never forget that word in Spanish again!
I'm enjoying getting to know more about the culture here. The CMMB staff here has been very helpful with that. The other day at lunch, Milagros, a CMMB staff member with CHAMPS said, "Hay que Aperunarse!" Literally meaning, "She has to become Peruvian," which could not be more appropriate. Although I definitely stick out like a sore thumb with my little gringa face, I hope that the longer I'm here, the more I'll be able to assimilate to the culture.
A friend of mine recently asked me how I was feeling. I told her that it is most certainly an adjustment moving to a foreign country by myself, but I also feel like this is exactly where I'm supposed to be right now.
More to come!
Megan