Chris Allen: Leaving a Legacy of Change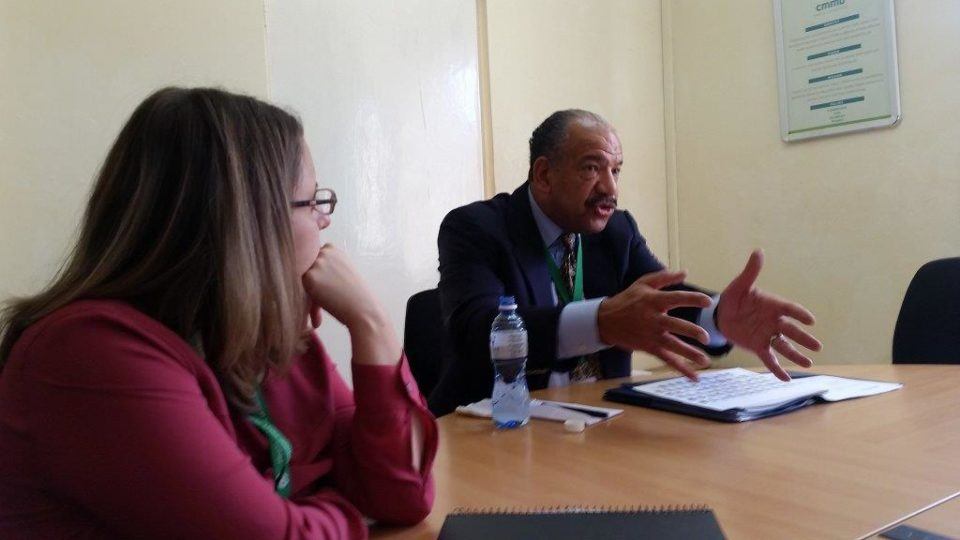 Chris Allen served on the board of CMMB for over a decade. His wisdom, compassion, and vision played a key role in leading CMMB's to a new strategic focus and a new vision. We recently had the chance to speak with Chris about his time with CMMB.
---
A Conversation with Chris Allen
Tell us a little bit about yourself
I was married to a wonderful woman for 35 years, we had two children and I lost her in 2005. From 2005-2007, I lost interest in many things.
In January of 2007, Carol, who I had known professionally as a healthcare administrator, heard about my loss. She invited me to a National Program where she was being honored and 10 months later we were married, Carol has two daughters and now we have four grandchildren.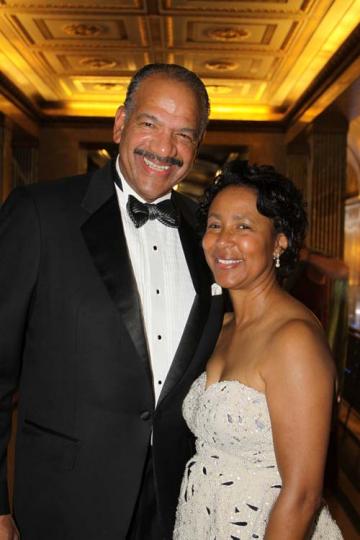 What I have learned is that life is too short and there are not a lot of guarantees. Every five years for as long as I can do it, Carol and I will renew our vows. We celebrated the fifth year renewal of vows in Paris and our tenth in Hawaii.
How did you come to the board of CMMB?
I was on the Catholic Health Association (CHA) National Board when I first learned about CMMB. A fellow CHA board member happened to also serve on CMMB's board.  She learned about my role in starting the Family Road Care Centers, knew that I was committed to finding ways to improve maternal health at a community level, and saw a good fit. She believed that it was a skill set that CMMB needed and so began my long journey with the organization.
---
Chris Allen pioneered the Family Road Program, a community centered approach to providing prenatal and health education to vulnerable young mothers in Detroit. This Family Road Care Center became a national model for providing a wrap-around, dynamic environment for supportive maternal health.
I admire Chris' deep held conviction that empowering communities produces better health outcomes. His vision of transforming the social determinants of health at the community level whether in the US or globally is inspirational. – Bruce Wilkinson, CEO & President
Tell us a little more about the Family Road Program
Family road started back in the early nineties when I was a hospital administrator at Hutzel Hospital in Detroit. A women's hospital, where we delivered close to 9,300 babies a year and it was not uncommon to have 2,000 children born about the size of my hand annually.
These children would spend two or three months in our neonatal intensive care unit.
I often wondered why so many women, who are eligible for prenatal care in this country were arriving at the time of delivery with no prenatal care history. That started me on a journey to really appreciate health behavior and to understand why people do what they do around their healthcare.
In 1995, I quit my job as a hospital administrator and traveled the country for 10 years seeking answers to this question.
Why aren't more high-risk moms utilizing prenatal care?
What I learned led to the development of Family Road Care Centers. These centers provided upstream services, but were focused on addressing social determinants and equity. Meaning, the power of place, where someone lives often dictates what is going to happen in their lives. Healthcare, for many of these pregnant women was not as important as other issues going on in their lives, like getting through the week and having a place to stay, a job and food, and covering utility bills. Worrying about their baby was not a high priority.
Social determinants of health are the structural determinents and conditions in which people are born, grow, live, work, and age. They include socioeconomic status, education, the physical environment, employment, and social support networks, as well as access to healthcare. – Harry J. Heiman & Samantha Artiga
So for ten years and through twenty five cities, I learned a lot about social determinants and equity, power of place, access to care.
Today, as CEO of Authority Health, we intentionally went after a graduate medical education program that emphasized the notion that the more our physicians know about population health, the better off they are going be as practitioners.
That's why I pushed to have CMMB get involved with international rotations for medical residents. In fact, we recently had three of our residents in Kenya. I am hopeful that we will have more from other medical schools or universities. However, our plan at Authority Health this time next year, is to have our residents in Peru and back to Kenya and then Haiti.
I met Mr. Allen in 2016 as we were developing a collaborative program to help medical residents serve in some of the most marginalized communities abroad.  Bringing people together to solve challenges and address inequities is core to how Chris Allen operates.  He challenges people at all levels to rise to the occasion and overcome barriers in pursuit of building healthier communities.  – Heidi West, Senior specialist, International Volunteer Program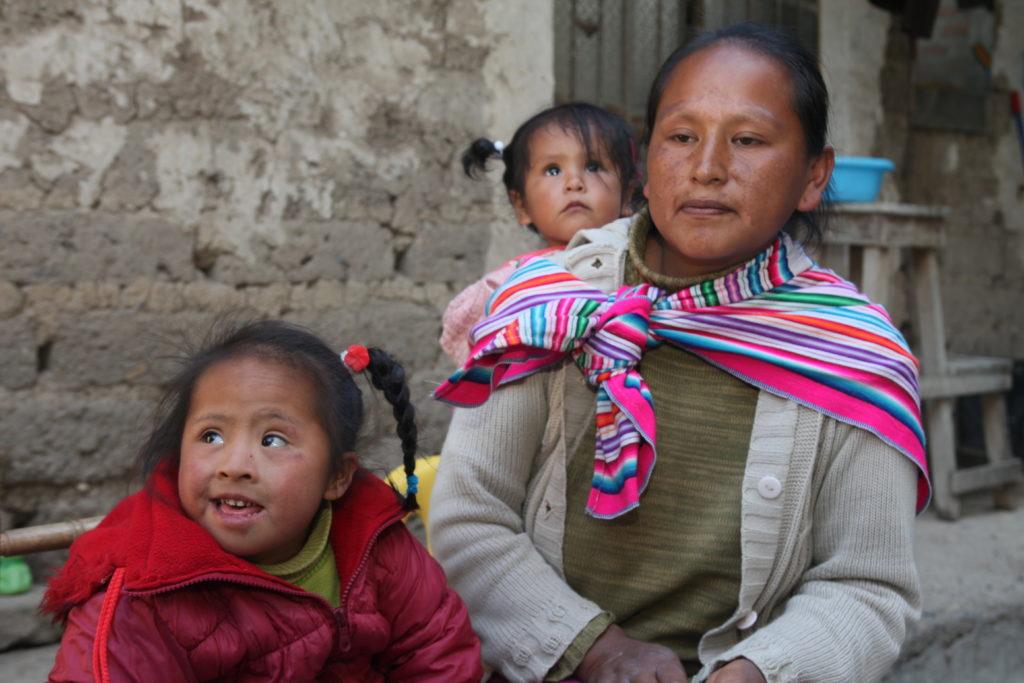 You explained how CMMB found you. Can you share what drew you to our mission and work. 
It was the commitment on the part of the team for the work of reaching the most marginalized and vulnerable with healthcare. The more I read, the more I listened, the more I heard from the country directors, I knew it was a right fit for me.
As I traveled to Haiti, to Peru, and to Kenya, as I witnessed firsthand the amazing work happening on the front lines – the work of CMMB in partnership with other in-country organizations – it is just wonderful. You walk away knowing that you are doing the right thing for the right people at the right time. There are so many learnings that are applicable to healthcare in poor areas in the United States, both urban and rural if we would just open our eyes and look at examples in other countries. There is so much to learn.
---
I first met Chris Allen at a CMMB Board Meeting in NYC in 2015. We were discussing our new branding, the way we wanted to be known and identified worldwide. There were different perspectives and we divided into working groups. Chris facilitated our working group. He revealed himself as someone who really listens – a precious and not so common skill – and someone who encourages people to listen to each other. He carefully navigated us, through conversation and respectful debate, towards a common vision and agreement. Chris Allen's input and suggestions are built on good judgment, experience, and wisdom. We met again in 2016, this time in Peru. It was here that I saw how totally invested he is in improving healthcare for the most marginalized. Chris is not only a great facilitator. He is a convening leader, both bright and humble, both passionate and innovative. He truly gives the best of himself to the service of those who are in the most need. – Dr. Ariel Frisancho, Country Director, CMMB Peru
---
Thinking back on your journey with CMMB, what are some of your best moments?
Some of my best moments happened in the field. It was during these experiences that I realized how our partnership with CMMB and with in-country partners could really drive change.
I remember arriving in Peru and traveling to Trujillo an area called New Jerusalem where we met and worked with community health workers, helping mothers and children in the community. It was here that I knew this was a calling. The work that I do is for a reason and I recognize that.
When I traveled to Kenya, to Mutomo, and met with the hospital leadership and then the ministry of health officials, and witnessed the work that is happening there, that also affirmed that the CMMB work is important.
When I went to Haiti to attend the opening of the Bishop Joseph M. Sullivan Center for Health, it was so moving to see how welcoming and appreciative the residents were about our work.
All of these experiences have impressed upon me, more than ever, how important it is to appreciate and understand the culture of the people you intend to help before going in to change something. Unless we can make them a part of the change, and appreciate the work they do and embrace them, it's impossible to affect real, lasting change.
It is so important to understand the people you intend to serve and to make sure that the changes you hope to make are there long after you leave. There has to be sustainability in the work. People should not have to be dependent upon outside organizations. Building capacity has to be a key part of the work.

What are your hopes for CMMB?
I'm hoping that our Children and Mothers Partnership (CHAMPS) program will really take off. I think it is really on point and I believe in it. Let me explain a little bit more about that.
When I first joined the board, we were serving a number of countries in different and sporadic ways. It was all with good intentions of course but we can't be all things to all people. So, with Bruce Wilkinson's leadership we narrowed the scope and focused our attention, skills, resources, and energy on areas where we really believed we can make a difference. CHAMPS allows us to do just that.
---
Launched in 2015, CHAMPS leverages CMMBs networks of partners both international and in country to bring health solutions to women and children living in remote and impoverished communities. By providing health, dignity, and justice, CHAMPS delivers on the promise of a better future.
Coordinating the investments of all stakeholders — community members, faith leaders, governments, corporations, community organizations, and other nonprofit partners — CHAMPS aims to create deep and systemic change. We know that women and children are key to a prosperous society. Because our interventions are long term—up to 20 years—we break the cycle of extreme poverty. By investing in their health and dignity, women and children have an opportunity for a better future.
---
For me with Peru, Haiti and Kenya, I saw firsthand how CHAMPS is already evolving and developing. It has tremendous potential.
I have hope that other residency programs and medical schools and universities get involved in serving rotations in CMMB supported health facilities. CHAMPS, with other residency programs aligned, CMMB become the signature international medical mission organization.
Our residents came back from Mutomo and they were just elated about the experience, and the hospital officials are wondering when the next group is going out. We are working on that internally. I would love to see our CHAMPS program empower this model so that people are really motivated to lead their own continued health systems strengthening, long after CMMB is gone.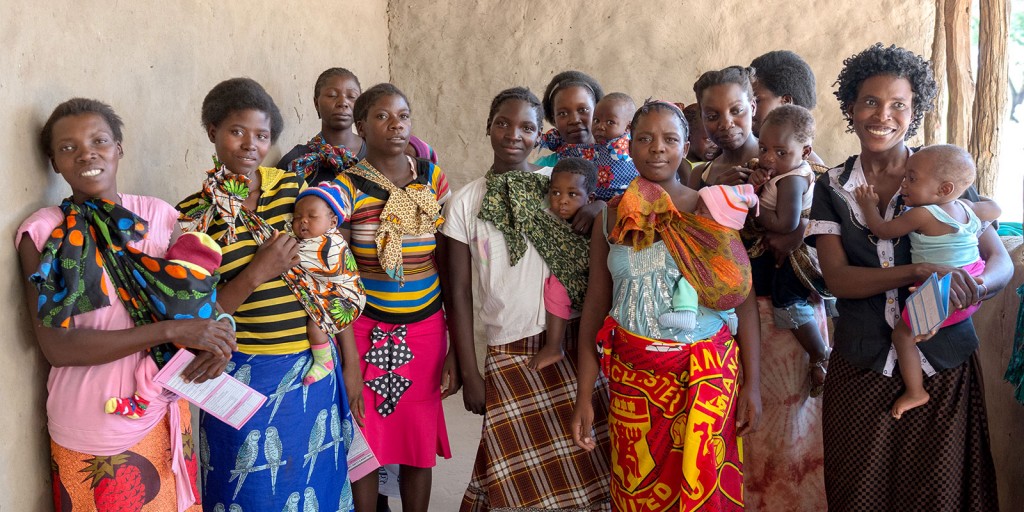 What would your advice be to future board members that join the CMMB board?
Be ready to listen and to learn. You need to have a cultural appreciation for the population that CMMB aims to serve.
If they asked you the question, "What did you like most about CMMB?" what would you say?
Interacting with the people on the front-line of care – the community health workers, the health practitioners and the County Directors. They are really making things happen. I loved being a witness to the joy and commitment that they have in their hearts. It made me want to do more.
Could you tell us what contribution or contributions you are most proud of during your time with the board?
I think the contribution that I brought was an experience around maternal and child health. In addition, an experience recognizing and understanding the health of a population. We have operated under a sick care model in this country. There are wonderful examples of population health in the countries that we serve outside the United States. I think I bring a skill set that understands this space, and is able to work with different and many organizations.
Can you share one particular story that sticks out in your mind from these experiences, either with a person you met in a community or a moment that you witnessed, something that you feel inspired you in some way or taught you a lot? Something that you can bring back with you to your work here in the states?
There are so many memories. But if I have to choose one, it was when I was in Kenya. I remember we traveled to a health outpost, in a very rural area. I remember there was a group of older women dancing in celebration, welcoming us. It was these same women who literally, with their own hands, built this ambulatory site, which we have been able to help improve with resources and some improvements to infrastructure.
There was a feeling of thanks to CMMB and the work that we were able to achieve, together. That was a memorable moment for me. Seeing the joy.
I hold CMMB in really high regard. I always like to be a part of an organization that is mission driven and making a difference on the ground. There are many mission driven organizations that are doing work internationally but few surface to the top as best in class examples. CMMB is one of them.
The best in class example would be every day on the ground in the countries that we serve; there are either physicians or nurses working with us on our CHAMPS initiative. The people they serve are going to get the kind of experience that is really important. The reason I say that is because in this country the average occupancy in hospitals is going down. Therefore, the clinical pathology that a physician residence needs, a medical resident in training, they can find it in Peru, in Zambia in, Kenya, in Haiti. If there was a well-defined process, like the discussion we had at the Caucus Club in Washington. This initiative would differentiate CMMB in a way that it would be first in class, not only training the right physicians but leveraging that training in terms of the size and scale, the ability to expand capacity in a very cost efficient way. It would be unbelievable and CMMB could own this space.
During this residence experience they can have live chats; it could be really a wonderful fundraising tool. We have seventy three physicians in training right now. I asked the three residents to speak about their experience in Kenya.  You could just tell and feel the emotion as they spoke. They said they would go back in a heartbeat. It says that we are doing something right. I am working on Peru and Haiti, as the volume increases in the hospital at Port-au-Prince, we are going to see our physicians go there as well.
"Maybe it was my belief in hope led me to Mutomo. This place is not the most ideal of places, we are isolated, the food (though tasty) can be a bit repetitive, and the hospital is so under-resourced, both in terms of healthcare practitioners and resources, that it is hard to provide people with the care they so desperately need. And yet my time here was so constructive and it really opened my eyes not only to how unfair life is, but also how simple happiness can be. It seems impossible (almost oxymoronic!) to learn these two lessons simultaneously, but it is exactly what I took away from my time in Kenya. This experience, as expected, is a catalyst for me to seek more opportunities to push myself out of my comfort zone and into challenging and worthwhile causes. To test my mind, body, and spirit by working in places like Mutomo, serving people like those I met in the hospital and community. Maybe, probably, most likely, this might be the only way that I can make sense of all the pain and inequity in the world." – Dr. Earl Carlos, medical resident, Authority Health
---
About Executive Director and CEO, Authority Health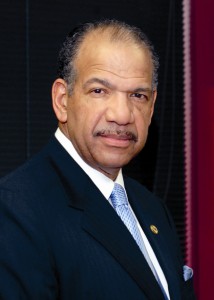 Chris Allen is a progressive health care executive whose career spans more than 35 years. He has administered several health care organizations, including serving as executive vice president and chief operating officer of Hutzel Hospital and corporate vice president for management services at the Detroit Medical Center. While with Hutzel Hospital, Allen oversaw the creation of the award-winning Family Road Care Centers, which became a national model for wrap-around, dynamic environment for supportive maternal health care.
In 2005, Allen became the first executive director and CEO of Authority Health, formerly known as the Detroit Wayne County Health Authority. This public agency, governed by the City of Detroit, Wayne County, and State of Michigan, is responsible for overseeing the regional health care safety net, including health enrollment and navigation, capacity expansion, workforce development, population health council, and the Detroit Regional Health Collaborative.
A fellow of the American College of Health Care Executives, Mr. Allen has held positions on numerous local, regional, and national boards such as the Greater Detroit Health Council, Catholic Health Association, National Arthritis Foundation, Christus Health, and Bon Secours Health System, Inc., among others. He served as senior vice chair of the American Red Cross and is a past chair of CMMB's Board of Directors.