New Hospital Brings Hope to Haiti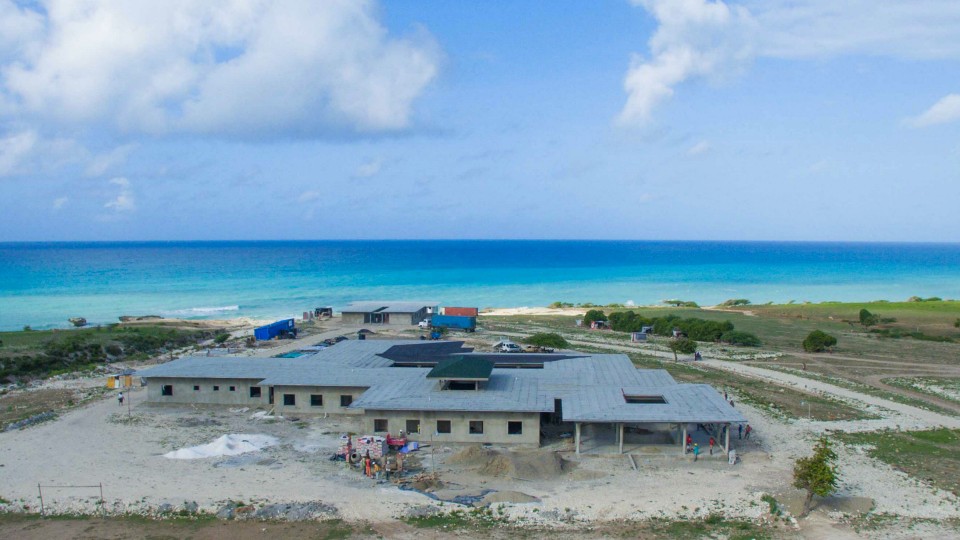 In Côtes-de-Fer, Haiti, hope is taking shape. It will soon be home to a state-of-the-art health center that will serve more than 50,000 residents. At present, the nearest hospital facility is 90 miles and a 3-hour journey away over difficult terrain. This means that for many local residents, the journey is impossible.
The health facility, Bishop Joseph M. Sullivan Center for Health (BJSH), was named after the late Bishop Joseph M Sullivan, a man who dedicated his life to the poor and downtrodden. He is remembered as a man who "epitomized the best of our church's teaching and the fundamental option for the poor," said Bishop Nicholas A. DiMarzio, of the Diocese of Brooklyn.
With the first phase of the project months away from completion, the BJSH exemplifies how generosity and compassion reaches the most vulnerable in our world and how persistence can make dreams a reality. This truly is a beautiful example of how collaboration can create excellence.
And what a collaboration it has been! Through private and organizational support, both in monetary and in-kind donations, this project is truly a culmination of kindness. Everyone at CMMB is grateful for the tremendous generosity of local and international supporters including the community in Côtes-de-Fer, for their donation of the 13.49-acre plot upon which the center now stands. The Association des Habitants de Côtes-de-Fer also provided part of the land needed for the site and other residents donated parcels.
Thanks also to Mercy Health of Cincinnati, OH for being our lead funder in providing a $2 million challenge grant to inspire many other donors to help us get this CHAMPS project going. Beyond money and equipment, the thing that has been the most inspiring has been the guidance delivered with such genuine compassion and kindness. It truly demonstrates the power of partnerships and the potential of humanity when it works towards a common goal.
Once fully operationalized, this model sustainable rural hospital will include an operating room, pharmacy, delivery room, maternity ward and emergency room. It will yield multiple benefits for local residents and medical professionals and students, as well as clinical and non-clinical volunteers.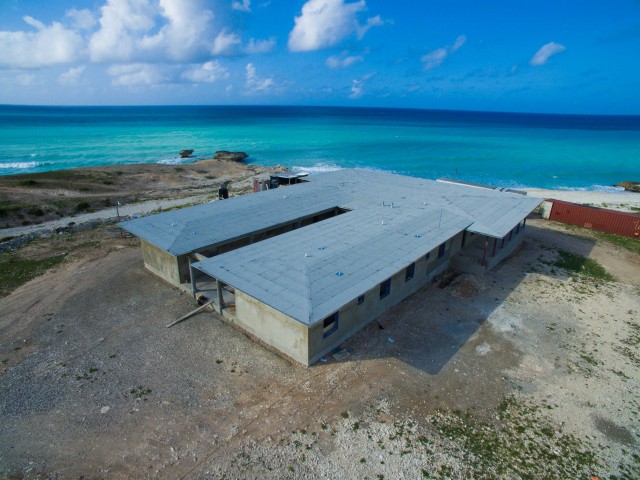 Côtes-de-Fer local residents
It will give them a place to receive emergency care
It will demonstrate how medicine can transform lives and whole communities
It will empower the community, which is already improving local livelihoods, maternal and child health, water, sanitation, and hygiene
Medical Students and Professional Staff
The hospital will provide a platform for the sharing of experiences and the exchange of ideas between short and long-term medical volunteers and the Haitian staff
It will expose Haitian medical personnel to best practices, technology and medical ideas —ideas that they will later take with them back to their home regions. This sends a ripple of knowledge and understanding throughout Haiti and it hopefully raises the standard of practice for nursing and medicine
The hospital is a much-needed health facility in the remote and devastatingly poor city of Côtes-de-Fer. It is a critical component of the CMMB team's ongoing 15-year commitment, an initiative known as Children's and Mother's Partnerships (CHAMPS). This program takes maternal and child health as the entry point to improving the health of the entire community.
You can help to support this project and others like it by clicking here to make a donation.