The Youngest Casualties of Disaster and Conflict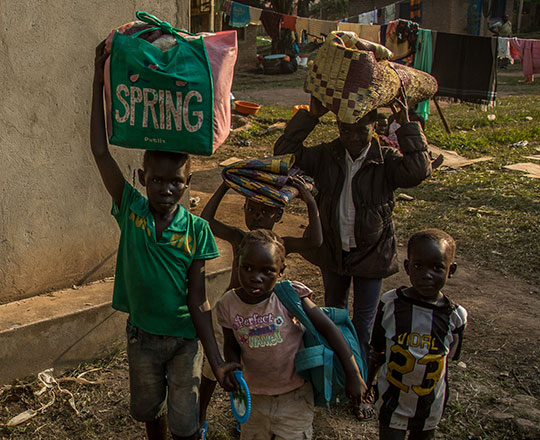 Responding to Emergencies Affecting Children
From conflicts to natural disasters, emergencies can occur anywhere and at any time. Working in collaboration with our global networks, partners, and generous individual donors, we are able to quickly respond to global emergencies in three key areas:
Deploy donated medicines, health commodities, and medical supplies to trusted local healthcare partners in emergency areas
Volunteer deployment including medical personnel in times of emergency
Directly respond to emergency needs through CMMB-supported health facilities and community interventions, focusing on emergency health and nutrition services, water, sanitation and hygiene, child protection, gender-based violence and other areas as needed
Our Response in South Sudan
In February 2017, famine was declared in South Sudan. While the classification has since been lifted due in large part to foreign aid, the tragic reality is that the situation remains desperate as the number of people at risk of starvation continues to rise.
There are nearly two million internally displaced people in South Sudan. More than 60 percent (over 1 million) of these displaced persons are children. An additional 1.8 million South Sudanese are refugees – people who have fled the conflict and are now living in camps in Uganda, Kenya, Ethiopia, and Sudan.
Firsthand stories and photos of children like Sami help illustrate their suffering and inspire our ongoing work responding to emergencies.
Meet Sami: A Child in Crisis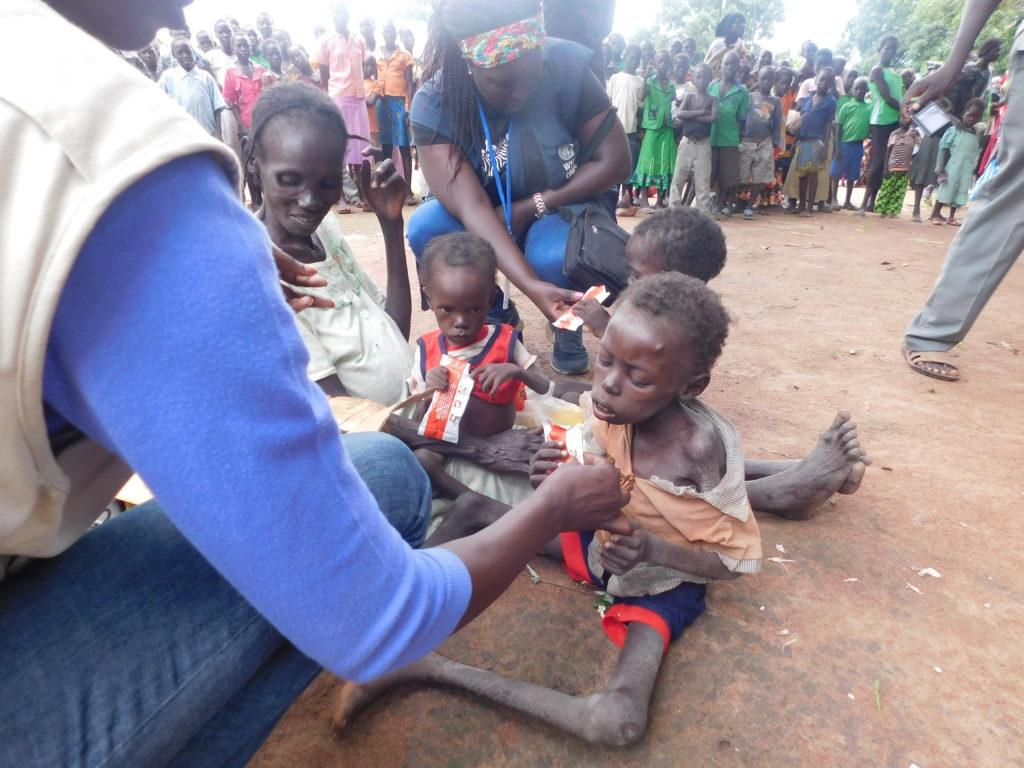 Sami lives in South Sudan, a country ravaged by war and conflict. Three weeks ago he arrived with his mother and two younger siblings to a CMMB-supported camp for internally displaced people. The children were emaciated and sick. Our team, working with partners on the ground, provided essential care and nutritional support to Sami, his siblings, and hundreds of other malnourished children.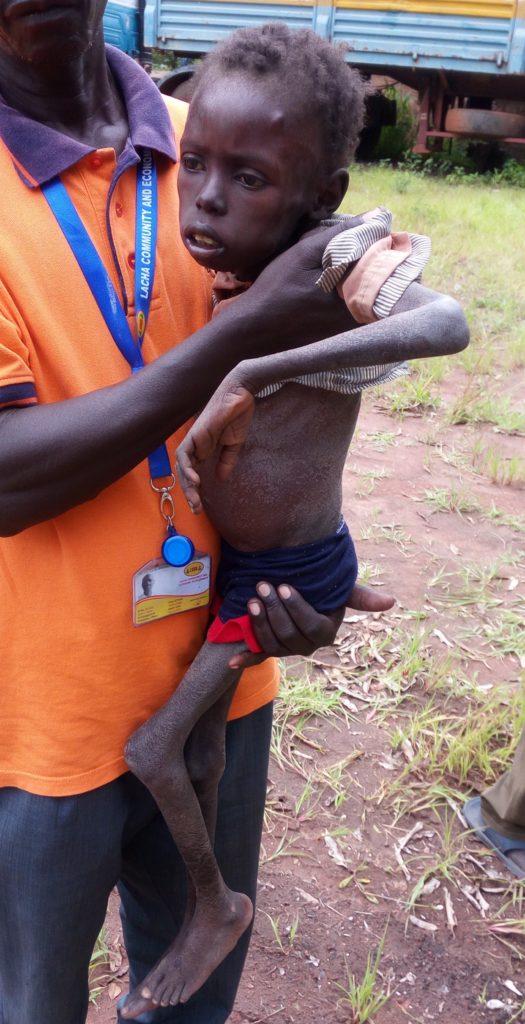 Our team in South Sudan described Sami as "…so malnourished he [was] unable to walk." They lamented that the conflict in the region is taking a terrible toll on families.
They described many of the women and children seeking care as "near starvation." One team member said, "The condition of the youngest children is truly pitiful. In addition, more than half of all the women and children are diagnosed with malaria. There is so much suffering and pain."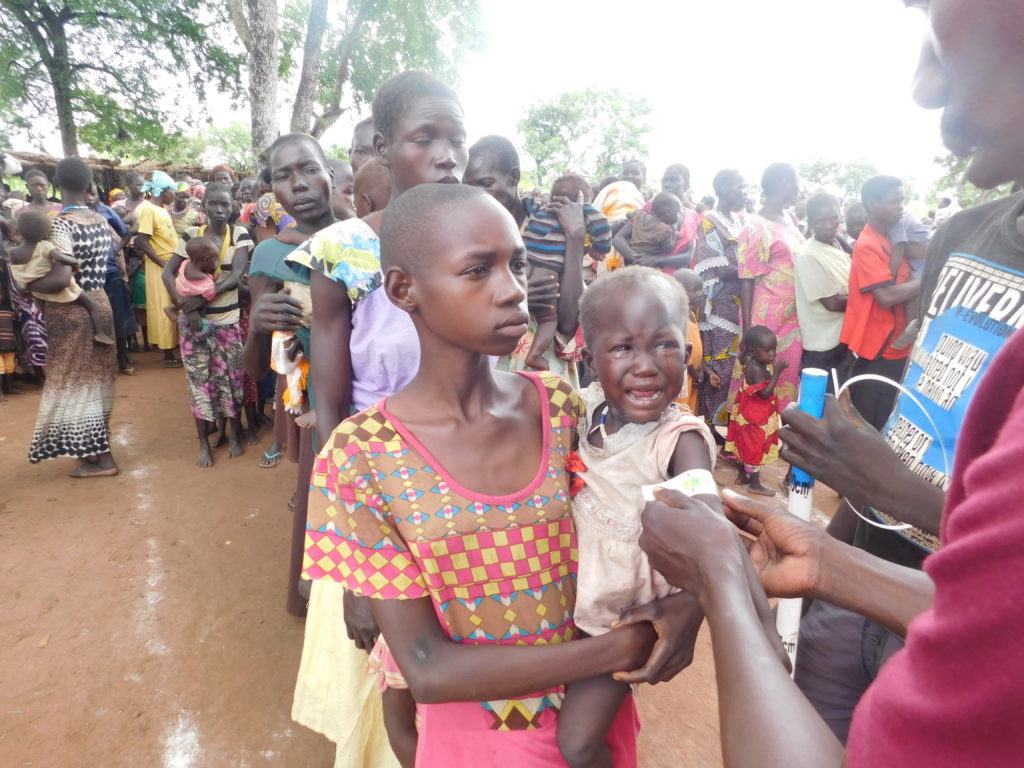 In addition to our work in South Sudan, CMMB is currently working with partners to support emergency relief to meet immediate needs in Mexico, Dominica, and Syria. Relief is specific to each country's needs and may include medical supplies, medicines, and financial aid.
Mexico – CMMB responded quickly to the 7.1-magnitude earthquake that hit Mexico City in September 2017. In partnership with Order of Malta Mexico, CMMB is delivering over $385,000 worth of medicine based on needs lists supplied by emergency response teams on the ground.
Dominica – In early September, this tiny Caribbean island was devastated by Hurricane Irma, the most powerful Atlantic hurricane in recorded history. In partnership with multiple organizations, CMMB supplied over $1.3 million worth of medicine, supplies, and hygiene kits for disaster relief. The donations are all being coordinated out of the Princess Margaret Hospital.
Syria – Since April of 2017, CMMB has been working with US-based partners to ship medicine and medical supplies to a network of Catholic clinics and hospitals operating in Syria to treat civilian victims of the six-year long civil war. Four shipments have been sent to-date and a fifth is ready to go. The total value of these donations is over $38 million to date.
CMMB has been delivering emergency and disaster relief through its network of partners and medical donation program for more than 100 years. Our ability to mobilize partners and supplies is critical to saving the lives of children suffering because of violent conflict, natural disasters and displacement.
How You Can Help
CMMB's emergency response programs address these serious situations – often dangerous – that require immediate action. We depend on our generous global community of donors to support our readiness to respond. There are many ways you can help women and children in times of crisis:
Become a monthly supporter of our emergency relief efforts. Your gift of as little as $1 a day (or $30 a month) can be the difference between hope and despair for families caught in crisis.
Become a volunteer. In times of emergency, we depend on courageous people who volunteer their time and expertise in areas of the world where it is desperately needed. They bring qualified care and compassion to support relief efforts.
Together, we can reach those affected by disaster and conflict with the care they need.