Famine Relief in South Sudan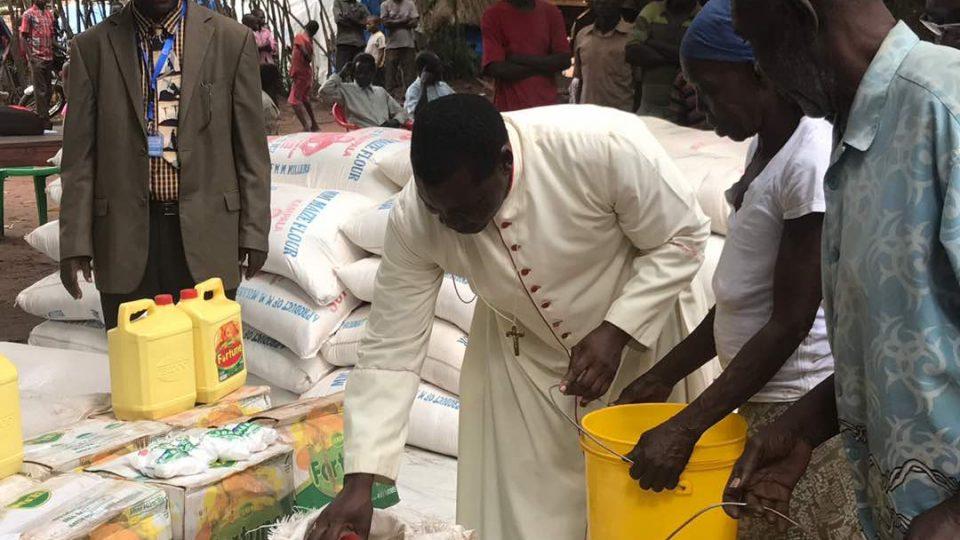 Earlier this year, the U.N. declared a famine in South Sudan. These declarations are rare, and serve as a cry for help, an acknowledgement that existing channels used to transport food and supplies to vulnerable populations have been blocked or destroyed. The youngest state in the world has been stuck in civil unrest since 2013. Violence has increasingly divided the country along ethnic lines, and spread to areas formerly considered safe from conflict.
This instability has gone hand in hand with an entrenched economic crisis. South Sudan relies heavily on its oil production for revenue. When the price of oil fell dramatically, food prices spiraled out of control, making even the most basic food stuffs out of reach for most citizens.
The situation in South Sudan has become more dire as the months have gone on. Approximately 5.5 million people, nearly 47% of the total population, have experienced severe food insecurity. At least 100,000 people remain at risk of starvation, and a further 1 million are on the brink of famine. Millions have fled for their lives or been driven from their homes, their crops destroyed in the process. Our partners at the Catholic Diocese of Tombura-Yambio recently informed us that just last week, hunger claimed the lives of dozens of people in their parish.
CMMB has taken the U.N.'s call for action to heart. We have been working in South Sudan since 2009, and immediately stepped up our emergency response efforts to provide food and water to vulnerable South Sudanese communities such as Rimenze.
On June 29th, 2017, CMMB's South Sudan team worked alongside Bishop Eduardo of the Catholic Diocese of Tombura-Yambio distributing beans, maize, salt, flour, and cooking oil to 6,000 internally displaced persons.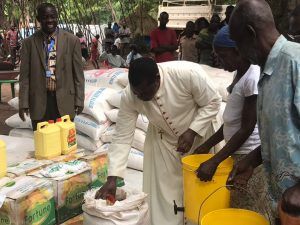 In addition to these essential food items, CMMB continues to provide healthcare, nutritional screening, treatment for malnourished children, clean water, and community-led health education to the residents of Rimenze.
Feeding the hungry and healing the sick is what our humanity calls on us to do. Learn more about how you can support our mission and provide disaster relief in communities like Rimenze.