Honoring Sarah Rubino at the United Nations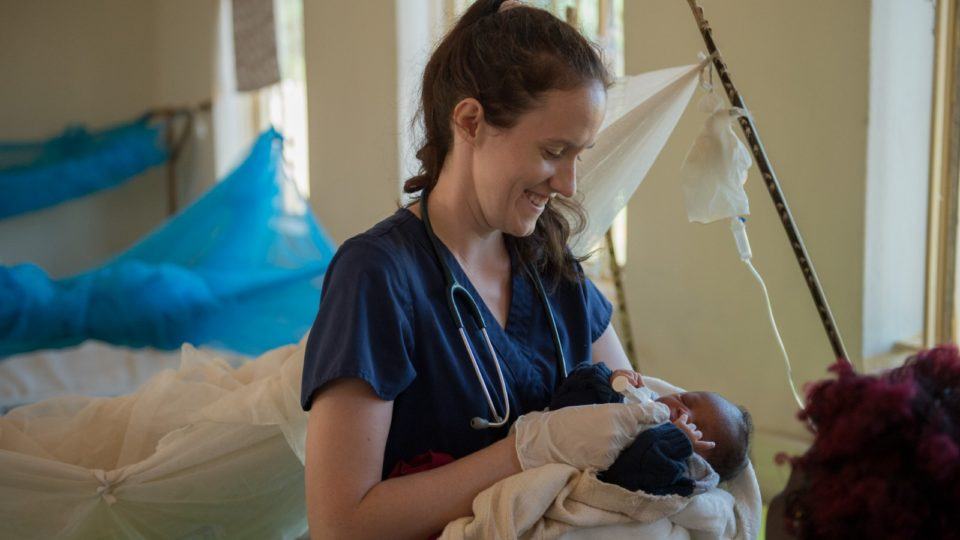 On Friday, May 1o, CMMB volunteer,  Sarah Rubino, was honored at the United Nations by Nurses With Global Impact.During the event, the following words were shared about Sarah and her impact in South Sudan. She was honored alongside 20 other nurses who have served around the world.

---
This was the third annual Nurses with Global Impact event, celebrated on International Nurses Day at the UN. In the past the three years, the number of people celebrating along with the honorees, has tripled in size, highlighting the admiration and love for nurses no matter where they serve!
Deb O'Hara-Rusckowski, founder of Nurses with Global Impact and herself a registered nurse, presided  over the celebrations. In her opening remarks she referred to the honorees, "The nurses who will be recognized today will captivate your hearts, as they did the hearts of our Independent Nurse Review Panel. They are unsung heroes-be…their dedication and passion to their work is not only admirable, but altruistic beyond measure. They are true role models for future generations of nurses."
She also spoke about International Nurses Day, a day to celebrate the birthday of Florence Nightingale – the founder of modern nursing. While "much has changed since her day, what remains is the commitment of nurses around the worldto care for their patients with empathy, skills, and compassion."
All About Sarah
Sarah Rubino obtained her BSN from Wheeling Jesuit University in 2013, and immediately began working as an Ortho/Neuro/Surgical Nurse for three years before going back to school to obtain her MSN in nurse-midwifery from frontier Nursing University.
"For the sick it is important to have the best." – Florence Nightingale
Most recently, Sarah served as a nurse-midwife volunteer in the remote village of Nzara, South Sudan, working together with the team at St. Therese Hospital to decrease the maternal, neonatal, and under-five mortality rate in the region. She brought her skills to both the pediatric and children's ward at St. Therese hospital, and the primary healthcare center run by CMMB.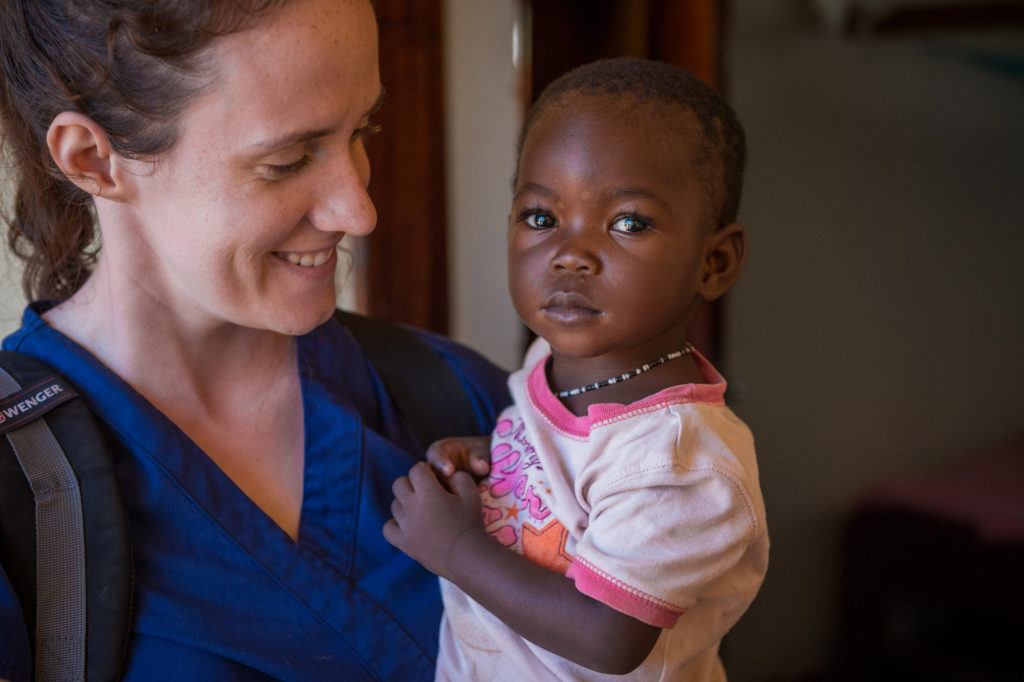 Sarah worked on initiating an iron and vitamin campaign to help decrease reversible dietary conditions in children and also organized a small awareness and treatment program for neonates and infants at risk for malnutrition due to lack of access to breast milk.
However, her main focus was in the delivery room with limited resources and no neonatologist or physician specializing in care for preterm infants. Starting off with no incubator and only one neonatal ambu bag and oxygen concentrator machine, Sarah has been able to help premature infants as little as 3 lbs. survive.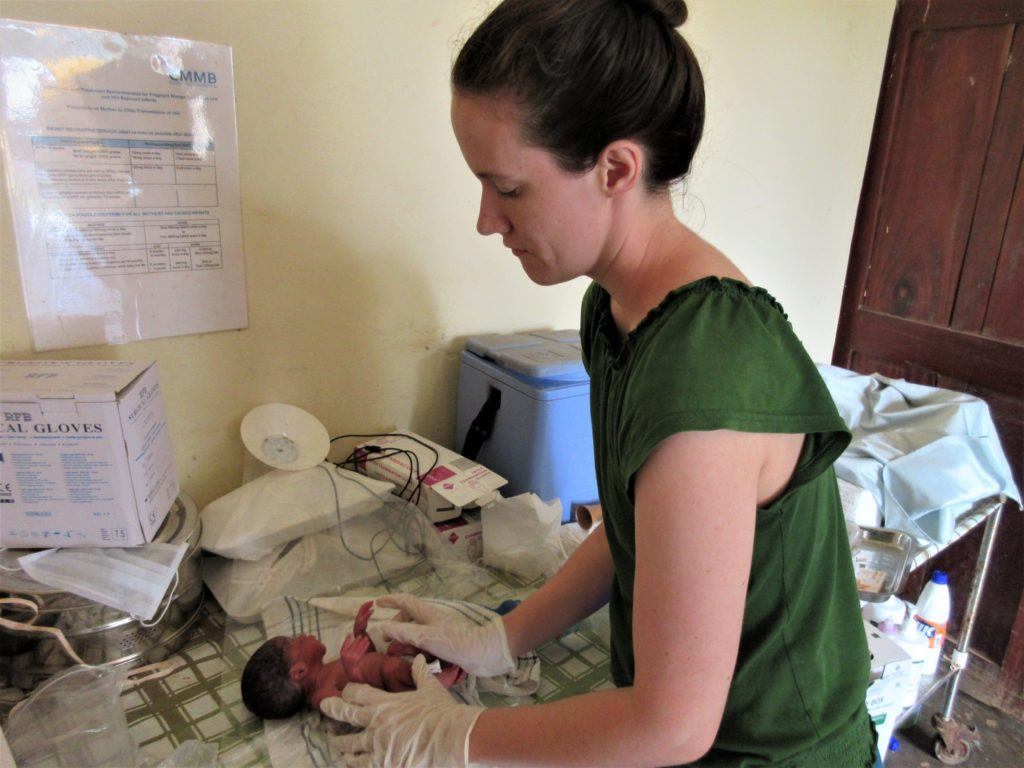 By educating the local staff on topics such as skin-to-skin care and neonatal resuscitation, and working with donors to obtain items to help keep premature neonates alive, babies who previously would have died within hours, are now surviving. Sarah says, "there is still a long way to go, but change is possible."
We are proud to have Sarah as part of our CMMB family, and excited to help her welcome her own baby to the world in June!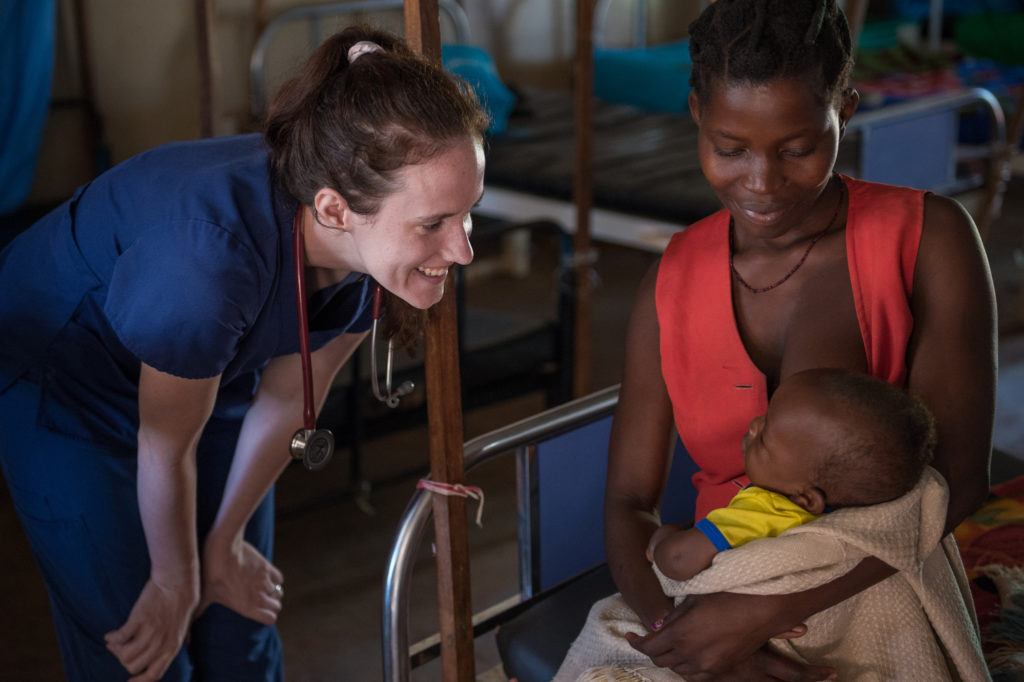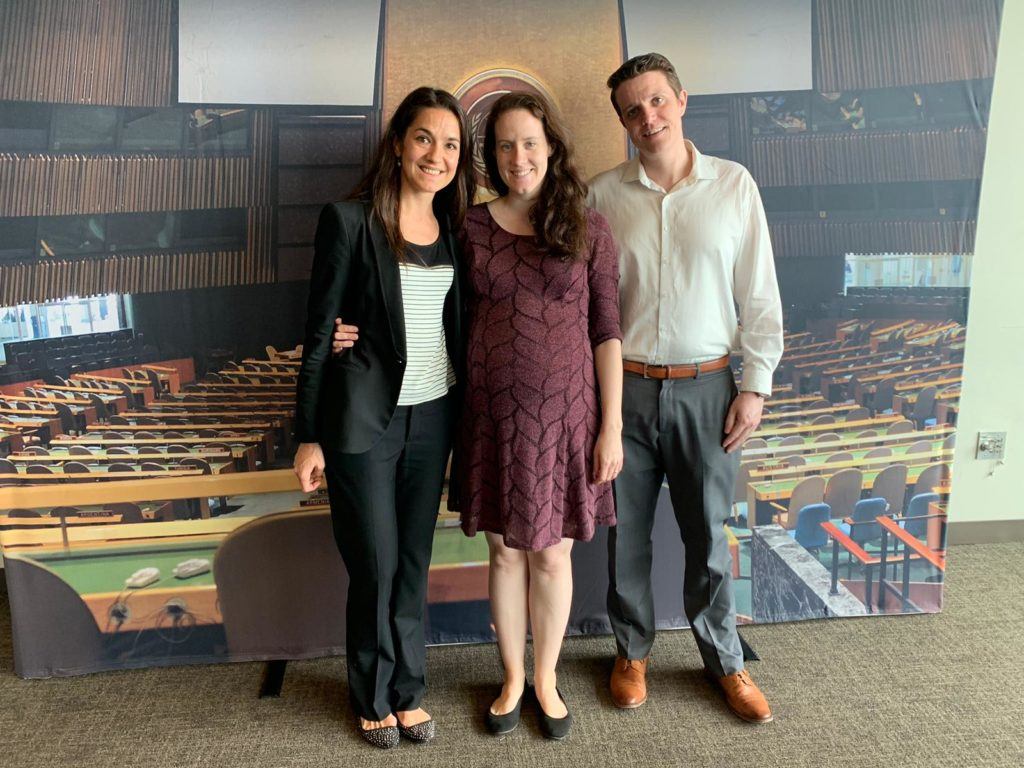 Sarah at the UN with two members of our volunteer program team, Marcia Grand Ortega and Brian Gabriel.