International Volunteer Sarah Rubino Honored at United Nations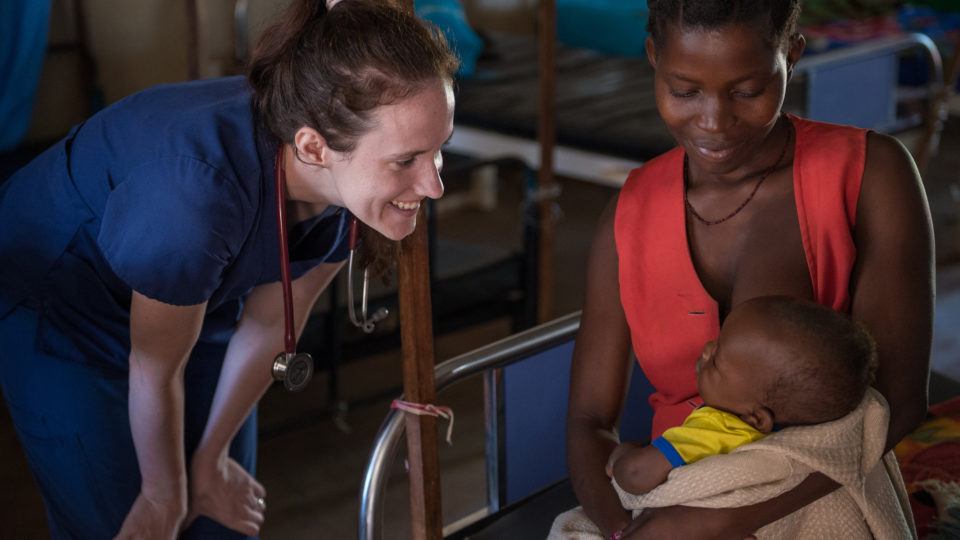 We have some exciting news! On, May 10th, CMMB volunteer, Sarah Rubino, was honored by Nurses With Global Impact at the third annual International Nurses Day at the United Nations. This is a day that honors nurses serving in front line roles. Last year our volunteer, Laura Kyriss, was given the same honor. There must be something special about CMMB volunteer nurses!
Sarah Rubino served at St. Therese Hospital in South Sudan, bringing critical care as a nurse-midwife in one of the most challenging contexts in the world.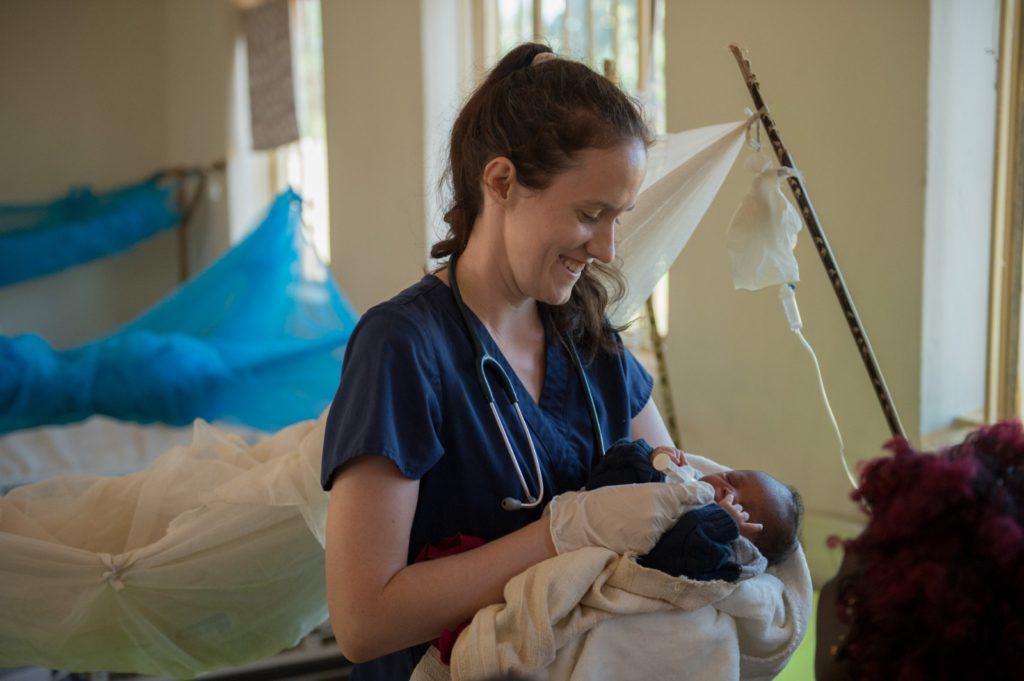 "Sarah is a very hardworking person and her colleagues are all so impressed by the work that she does. Her commitment, love, and passion inspire us all. Sarah comes to work in the morning with the mission to serve. She never puts herself above others and has been a role model to our staff in training. Sarah, thank you for your service, thank you for saving the lives of children." – Sister Jane, nurse serving at St. Therese Hospital
She began her journey with CMMB over a year ago, sharing stories from her time in South Sudan. In each of them, she reflects on her experiences, the people she treated, and the challenges of life and nursing in this low resourced and war-torn country. Some are stories of tragedy and others are stories of joy. They all, however, are stories of love.
Another Reason to Celebrate
We have another reason to celebrate Sarah! We are excited to announce that she is expecting her first baby this summer! To honor Sarah and the women she cares for, we are sending Baby Bundles to expecting mothers in South Sudan. To learn more about this exciting project and Sarah's journey to motherhood, click here.
Sarah, we are so proud to have you as part of our CMMB family. You continue to inspire us. Congratulations!