Sending Bundles of Joy This Mother's Day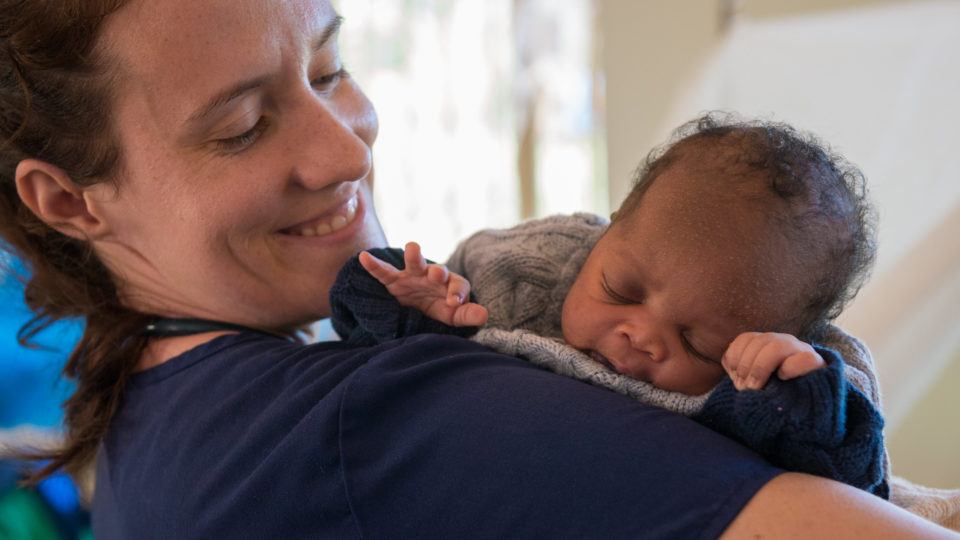 At CMMB, we celebrate the mothers we serve every day. Even in moments of extreme hardship, these women display unwavering love, courage, and selflessness.
For the past year, volunteer Sarah Rubino has served at St. Therese Hospital in Nzara, South Sudan alongside her husband, Martin Rubino. She is a nurse midwife and witnessed the strength of new mothers in South Sudan first hand.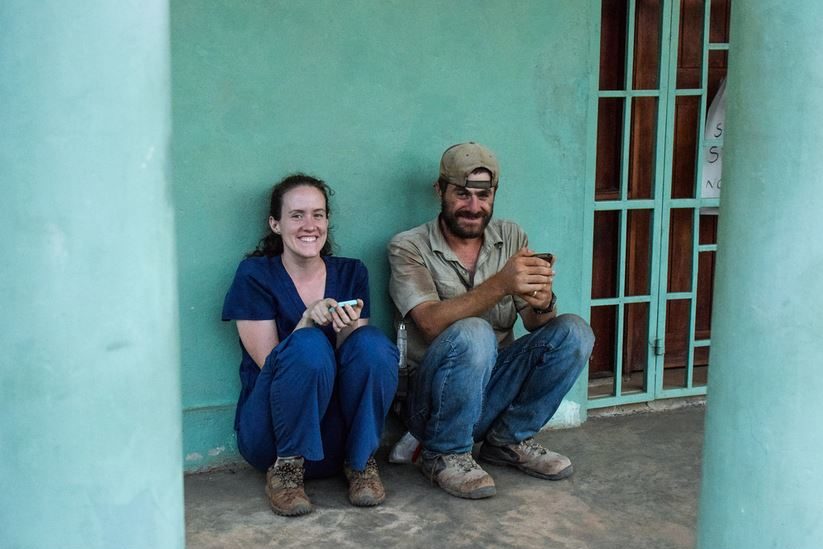 During Sarah's volunteer experience, she welcomed hundreds of babies into the world. She is one of the rare individuals who has committed her life to bringing care and service to those who need it most. In doing so, Sarah has witnessed the joys of motherhood. She has watched as worries and uncertainties fade away, as mothers are overcome with the joy of holding their baby for the very first time.
Sarah has also experienced just how fragile motherhood can be. In the impoverished and war-torn country of South Sudan mothers and newborns face life-threatening challenges. In the past, she has reflected with a heavy heart on the pain young mothers experience when faced with the loss of a newborn child.
Despite these moments of pain, Sarah's commitment is steadfast.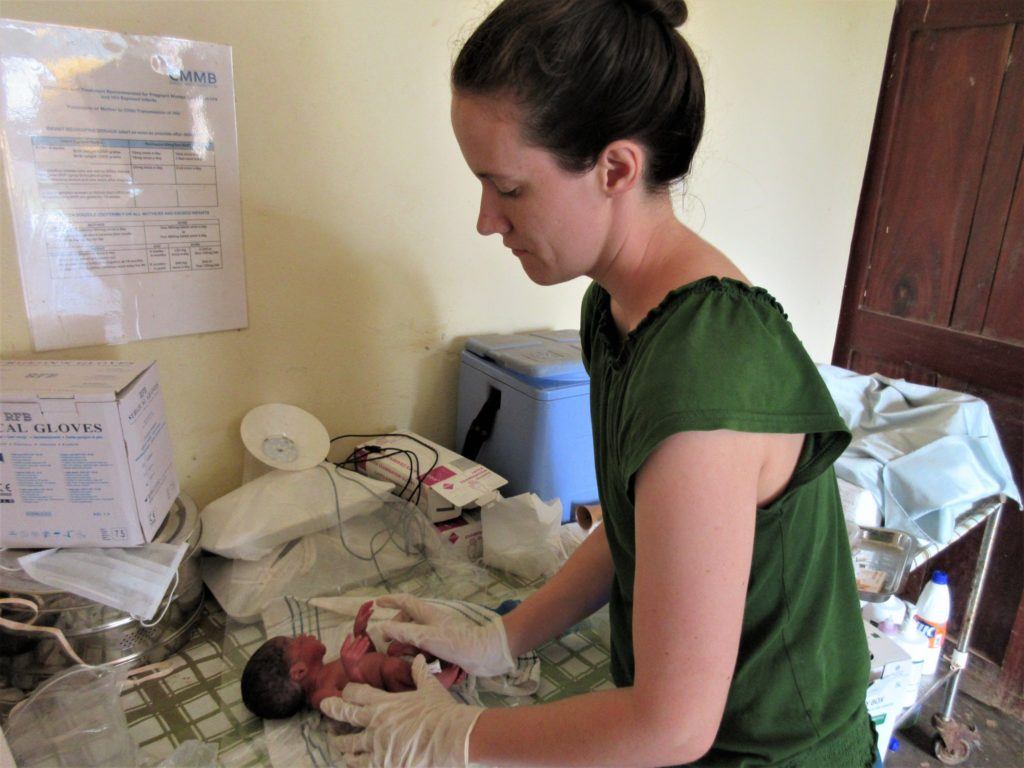 "As I get caught up in grieving for one mother or baby, another little miracle is born into my hands. Living in South Sudan makes me realize just how precious human life is with all its ups and downs." – Sarah Rubino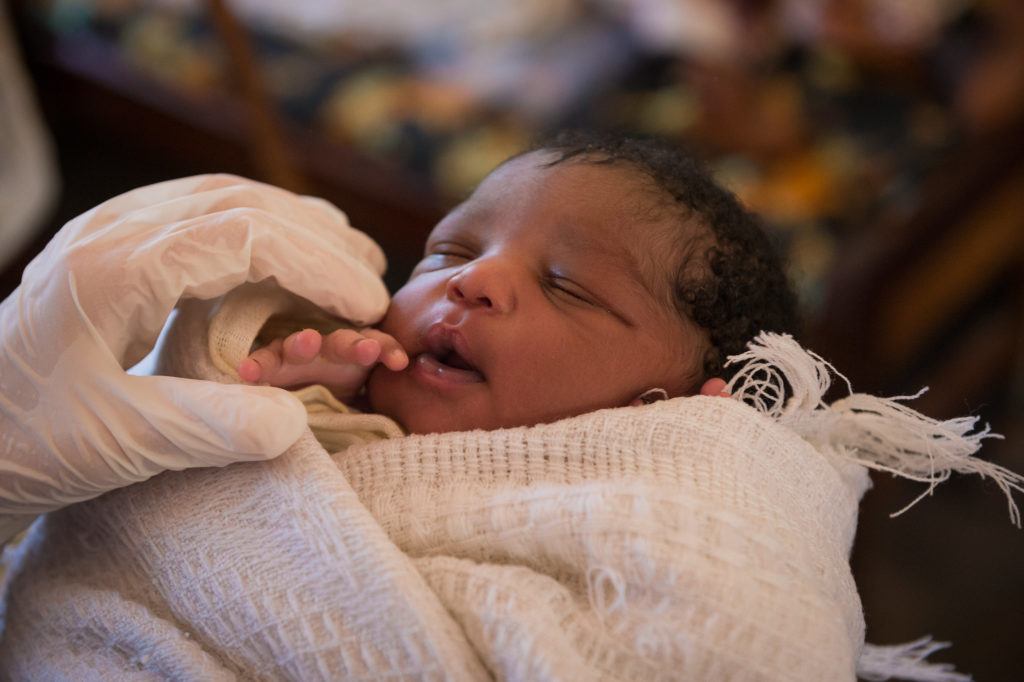 As Mother's Day approaches we continue to celebrate the courageous mothers we serve plus one more.
We are excited to announce that Sarah is expecting her first baby this summer!
To honor Sarah, her journey to motherhood, and the women she cares for, we are sending Baby Bundles to expecting mothers in South Sudan. Our goal is to package and send 1000 Baby Bundles to St. Therese Hospital and other facilities to support healthy and joyous deliveries.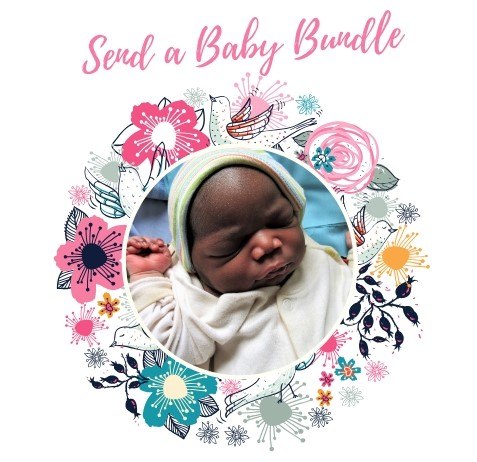 From the time Sarah was eight years old she knew she would become a nurse midwife and she knew she would go on to serve the most vulnerable. We doubt, however, that she knew just how great an impact she would have on the lives of women and children around the world. Since the summer following her high school graduation, Sarah has pursued opportunities to serve around the world. Now, she begins the next big adventure— motherhood!
I have a privileged knowledge of the intimately joyful and sorrowful moments of human life. – Sarah Rubino
Join us this Mother's Day in honoring Sarah in the only way we see fit. Help us reach our goal of sending 1000 Baby Bundles to South Sudan. Each bundle includes a receiving blanket, bar soap, sterilized gloves, alcohol prep pads, cloth diapers, and baby hats among other items. These bundles will allow mothers to have safe, hygienic deliveries and give newborns a warm welcome into the world.
Sarah, we can't wait to see the mother you become. Your dedication to service, the kindness you share with every one you meet, and the stories you continue to tell, inspire us every single day. We are truly honored to have you as part of our CMMB family.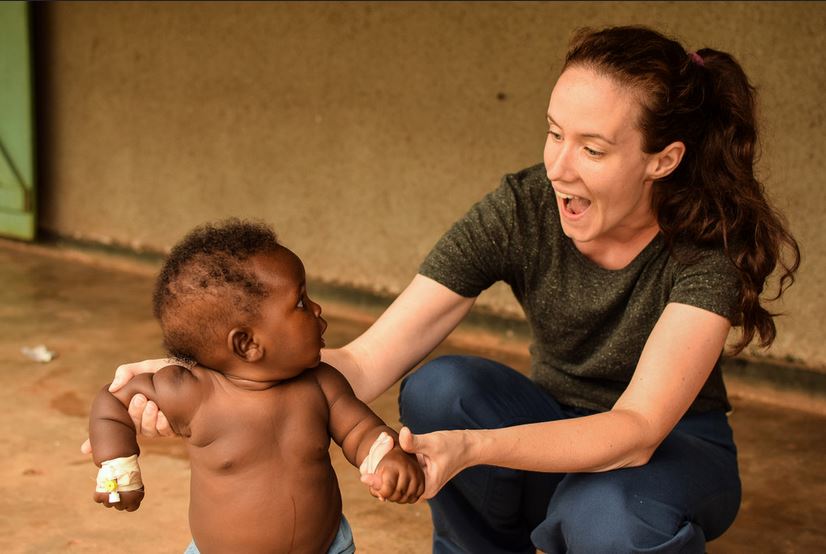 To celebrate Sarah and all the incredible mothers in your life, make a gift today. Help a new mother enjoy the precious moments they deserve.