Let Us Share Our Joys — Your Weekly Reflection from CMMB
By CMMB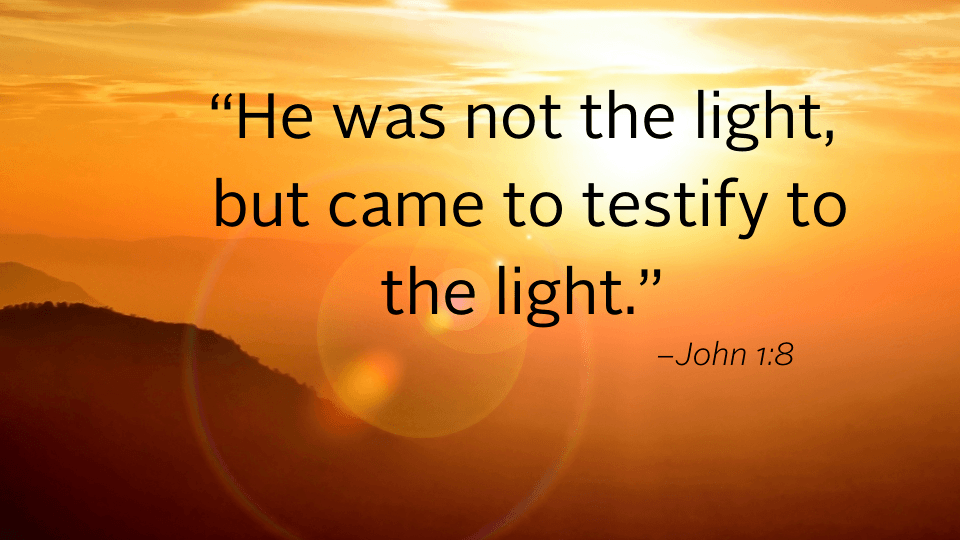 Today is the third Sunday of Advent, also known as Gaudete Sunday. Gaudete means joy and it serves as a reminder that Advent is a season to be joyful.
Today's Gospel reading comes from the book of John and, once again, focuses on John the Baptist and his role in our faith.
We meet John the Baptist as religious leaders are questioning him about the Messiah. Though John is not the Messiah, he reveals that the one who is, already walks among them.
John's revelation has an important connection to the season of Advent. Though we cannot see Jesus, we know that his presence is among us—and for that we are joyful.
While we await and prepare for the coming of Jesus this season, we are reminded at CMMB of all that we have to be joyful for.
We are joyful for Jesus. For though he does not walk among us, his presence is all around. We are joyful for our salvation. For though we have not received it, we know it awaits us because of Jesus' presence in our lives.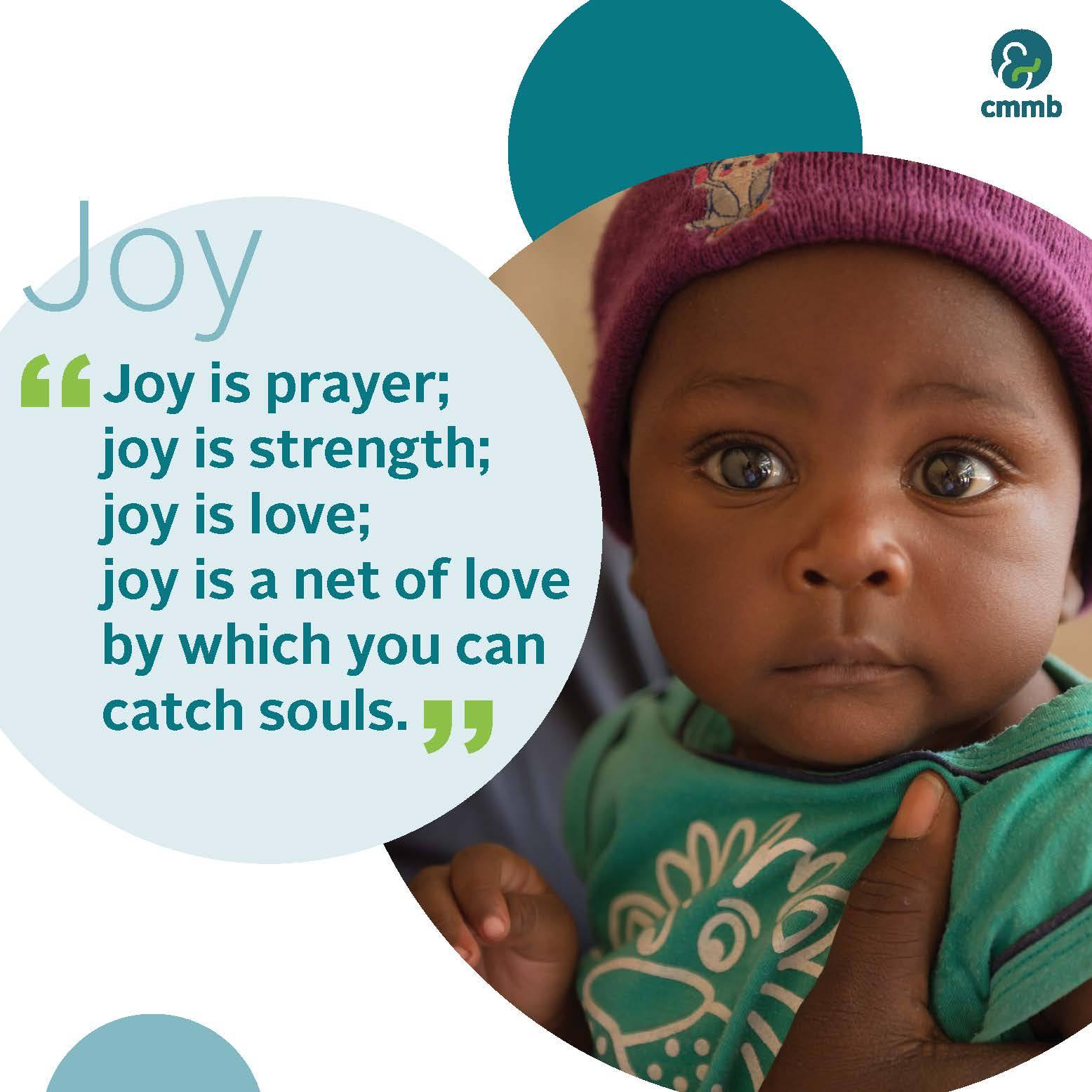 CMMB's President and CEO Mary Beth Powers recently wrote an article for America Magazine. Published on November 30th, she reflects on the philanthropic work of a gentleman named Mr. Chuck Feeney.
Through his foundation, Atlantic Philanthropies, Mr. Feeney made significant contributions to help alleviate a variety of longstanding, global problems. Recently, Mr. Feeney donated the last of his fortune and closed his foundation—a decision made in line with his belief in giving while living.
We will conclude today's reflection with an excerpt from Mary Beth's article. Her words remind us that there is no time like the present to share our joys with others. You can read Mary Beth's full article by clicking HERE.
When I read the news and see the urgency of health, hunger, education and racial justice needs in our backyard and around the world, many exacerbated by the pandemic and global warming, I wonder: Why sit on the sidelines, waiting for some moment in the future to donate and do good? Maybe making bigger efforts now might both cure some of the ills of today and prevent some of the problems of tomorrow. Maybe the impact of funding now, when many nonprofits are really struggling to meet the needs of their communities, has the highest return in terms of social good and sustaining the social safety net. Given the enormous challenges we are facing, I hope others follow Chuck Feeney's lead and decide that there is no time like the present.
As we await the coming of Jesus, let us always remember to do as he did and share our joys with those in need.
In grace and peace,
CMMB