Mary Beth Powers Reflects on the Year 2020
By Mary Beth Powers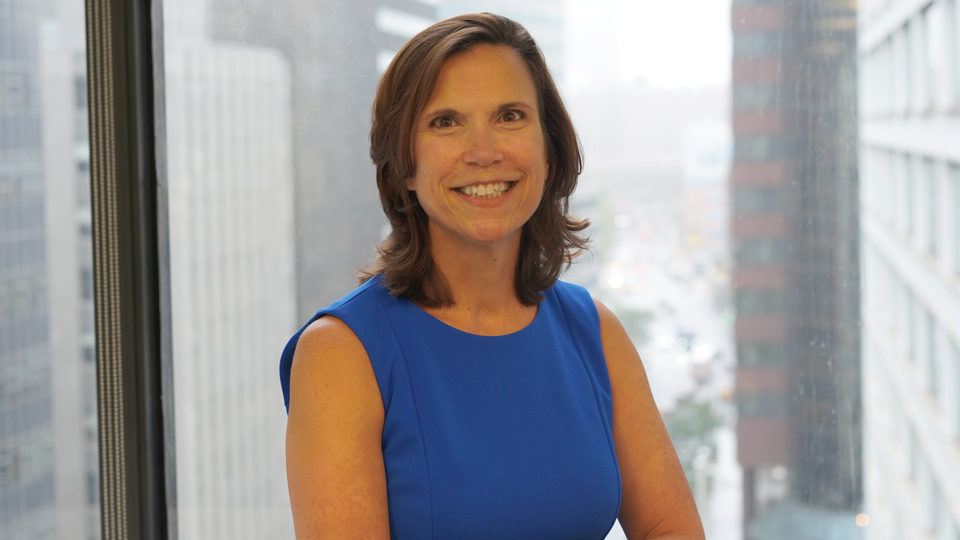 To Our Loyal Supporters,
Here at the end of 2020, I want to thank those associated with CMMB for their warm welcome! I began my role as President and CEO on September 1st, although I spent the months prior speaking with board members and staff to get a better feel for the chal-lenges and opportunities ahead. I would like to thank our outgoing CEO, Bruce Wilkinson, as he shared his many insights and thoughts about the work of CMMB and the individuals and organizations who support us.
My first few months have confirmed my sense that this is where God meant for me to be at this point in my life. I spent more than 25 years working on the health of mothers and children, refugees, and those affected by complex illnesses. My decision was strengthened when I saw the organization's immediate yet deliberate and organized response to the coronavirus pandemic as it swept through the countries where we work.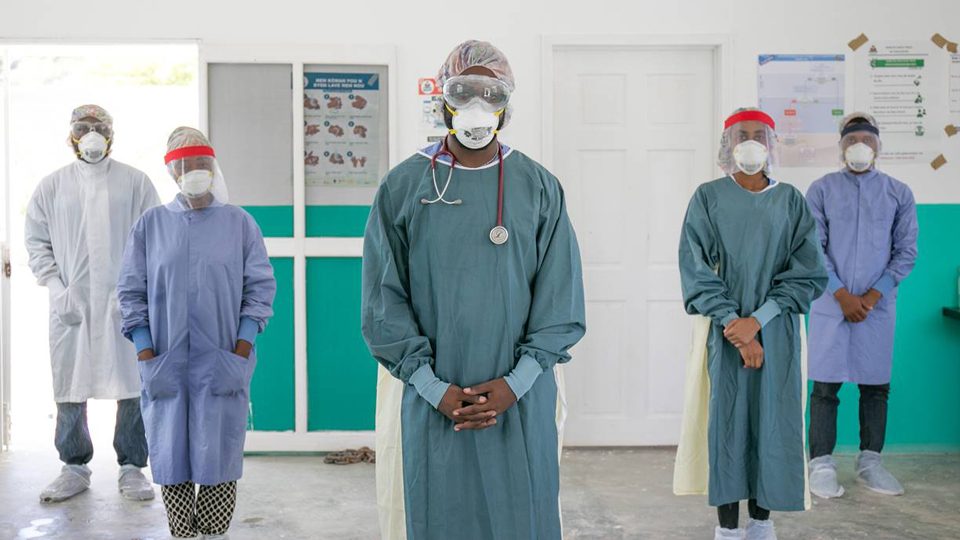 In 2020, 817 healthcare workers and 1,140 community health workers received COVID-19 training.
With increased caution due to COVID-19, our programmatic work continues to increase its effectiveness. My prior experience working with teams of medical professionals and community health workers makes me confident that in CHAMPS, we have the right approach for care—focusing at the household level, the community clinics, and improve- ments at local hospitals.
I am hopeful about a future of better health for women and children. Since I began my career in public health in 1990, child deaths have been reduced by more than 60% around the world. That means many more parents can celebrate a fifth birthday with their child—a milestone birthday for children who have escaped threats like pneumonia, diarrhea, and malaria in early childhood.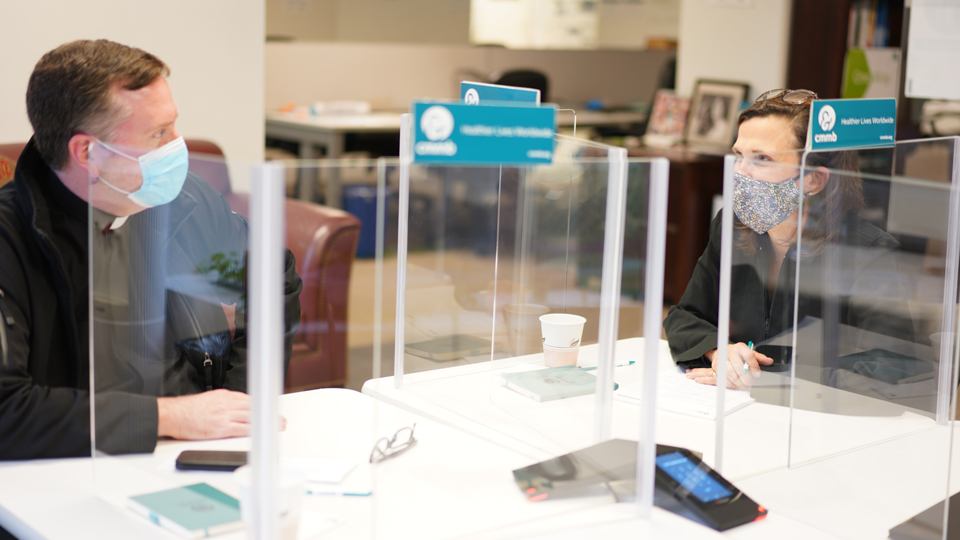 Father Matt Malone, CMMB Board Member, and Mary Beth Powers meet at CMMB's New York City headquarters in November 2020 for a Q&A conference call with supporters.
I often remind myself that Jesus had humble beginnings and that we should not lose sight of the dignity of those living with fewer comforts than we enjoy. They too are here with a purpose and if we can support them through the provision of basic medical care, and social support, they are likely to contribute to the continued development of their own communities.
I look forward to the future and thank you again on behalf of everyone at CMMB for your continued support, and sharing in our vision that health and human dignity be shared by all.
Mary Beth Powers
President and CEO
CMMB