Our SLAM Dunk Partnership With Archbishop MacDonald
ByAbby Isaac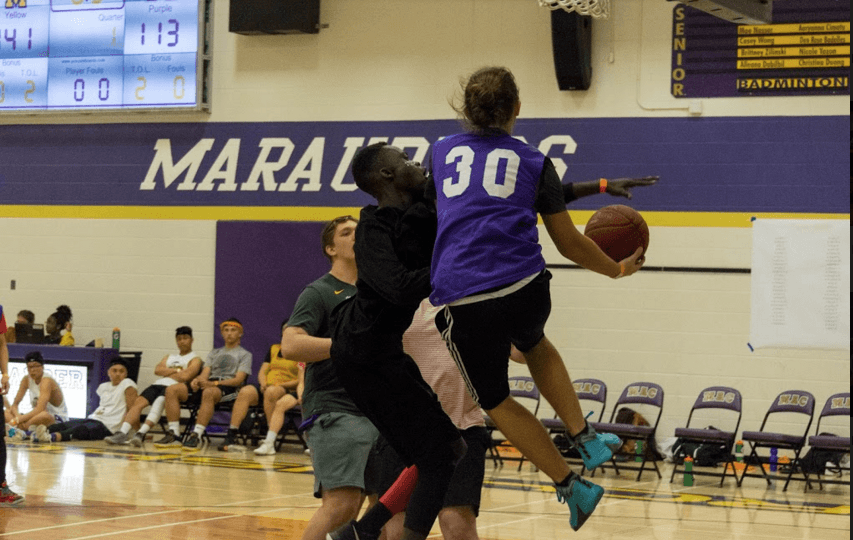 For the second year in a row, our amazing young and vibrant partners at the Archbishop MacDonald Catholic High School hosted their annual Basketball Marathon and…
The marathon was a huge success!
Abby was the president of the International Mindnesses Club who took the lead developing a series of amazing awareness building events during the 2017-2018 school year. This was her final event as the president (next year we look forward to working with the new president – Adrian!). She wrote a few enthusiastic words that we share with you today:
Over the past few years, our team has hosted a 12-hour basketball marathon to raise awareness and funds to support ongoing global issues. This year, with the participation of over 100 students, we raised $10,000 – beating last year's record by $1,000!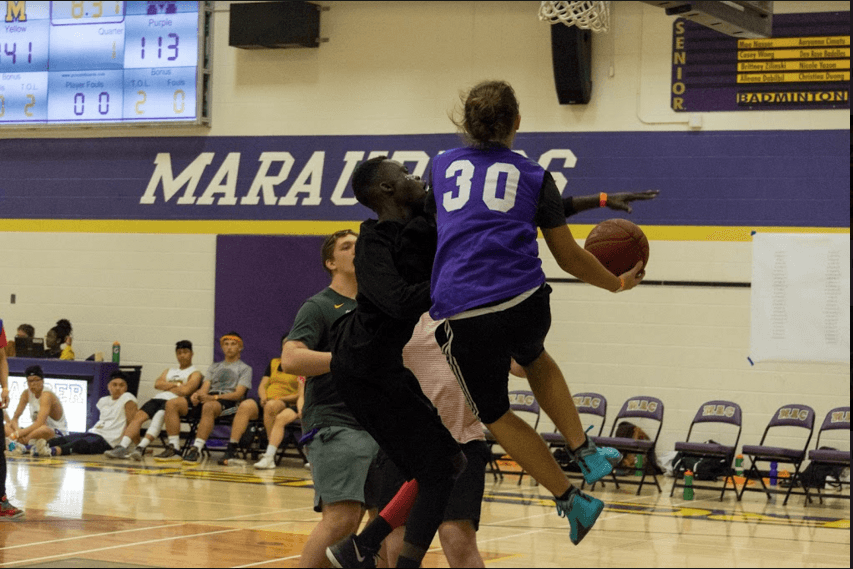 In addition to our very enthusiastic school community – students, teachers, and parents – the event was attended by various dignitaries from our Catholic school board and respective political wards. If they weren't running on the courts, this group of amazing supporters were shouting from the bleachers! The atmosphere was electric!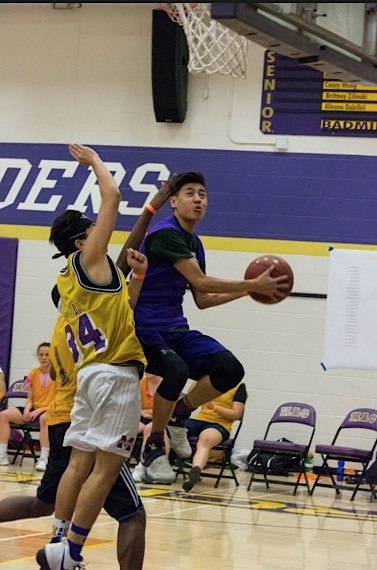 None of this would have been possible without the participation of 100's of students on the day of, the endless hours of pre-marathon support we received from our Social Justice Club, and the many volunteers and student mobilizers.
Our club is more than ecstatic to have played a role in shining a light on, and encouraging the amazing work that CMMB does overseas with some of the most vulnerable communities. Earlier this year, we had the unique chance to chat with mothers benefiting from the economic empowerment program in Peru. What an experience.

A huge thanks to all of the students that participated and everyone who contributed to making this event such a huge success! We are truly overwhelmed by the amount of enthusiasm and school spirit that was demonstrated by our student body, and we look forward to growing and breaking this record again next year.
All the participants, including the incredible, heart-warming encouragement that we received from the women in Peru, made this an unforgettable event.
Everyone from the International Mindnesses Club sincerely thanks CMMB for all of the work that they are doing. We are looking forward to continuing our partnership next year!
Are you a school interested in partnering with CMMB? Send an email to lmanni@cmmb.org